Meet Wesleyan's Newest 2021 Board of Trustee Members
The Board of Trustees is the governing body of the University and responsible for ensuring that the University fulfills its mission, sustains its values, and appropriately balances its obligations to current and future generations. The Board is composed of up to 36 trustees: nine elected by the alumni to staggered three-year terms, and the rest elected by the Board to staggered six-year terms. The trustees are a diverse group of leaders in their respective fields, united by a deep affection and commitment to the institution.
The 2021-2022 academic year newly elected trustees are: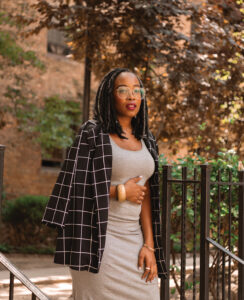 Nyasha Foy '06 (Major: French Studies; Music) is senior counsel, business and legal affairs for brand partnerships and eCommerce at Complex Media. At Complex, she advises on and structures a wide variety of deals for branded content, licensing, and other company initiatives. Outside of her career in business and legal affairs, Nyasha is a multi-hyphenate thought leader and creative. She serves as co-chair of the Black Entertainment and Sports Lawyers Association's (BESLA) Young Lawyers division, and as a member of the National Black Law Students Association, Northeast Region Advisory Board. She is enthusiastic about serving as an alumni-elected trustee: "I want to help shape the future of Wesleyan. I want to build upon my decade of volunteer leadership at Wesleyan by continuing to bridge meaningful relationships within and represent the broader Wesleyan community. I will carry every piece of my Wesleyan legacy with me on this journey."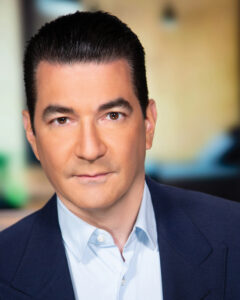 Scott Gottlieb '94, Hon. '21 (Major: Economics) is a physician and served as the 23rd commissioner of the U.S. Food and Drug Administration. Dr. Gottlieb is a senior fellow at the American Enterprise Institute, where his work focuses on advancing public health through innovative approaches to improving medical outcomes, reshaping health care delivery, and expanding consumer choice and safety. He serves on the boards of Pfizer Inc. and Illumina, Inc. and is a partner at the venture capital firm New Enterprise Associates. He is the author of the New York Times' best seller Uncontrolled Spread: Why COVID-19 Crushed Us and How We Can Defeat the Next Pandemic.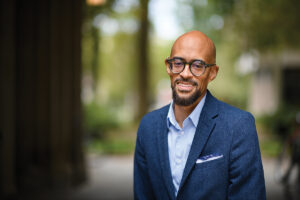 Joshua Guild '96 (Major: African American Studies; History) is an associate professor in the departments of history and African American studies at Princeton University. He specializes in 20th-century African American social and political history, urban history, and the making of the modern African diaspora. He teaches courses on post-emancipation African American history, the Black freedom movement, memory and history, the Black intellectual tradition, and the history of New Orleans, among other topics. His current research focuses on the history of struggles for racial and economic justice in New Orleans, from the 1960s to the present. "Encouraged by engaging faculty, guided by dedicated mentors, and inspired by smart, creative, and committed classmates, I learned to ask hard questions about the past in order to better understand the present. At Wesleyan, I came to appreciate how the stories we tell about ourselves and our world both reflect and shape our values and what we deem important."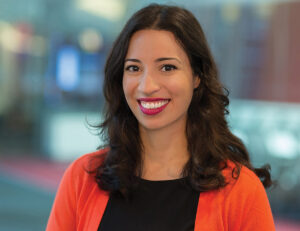 Degan Mercado Leopold '03 (Major: Dance; Spanish) is a diversity recruiting program manager at Bloomberg L.P. In this role, she develops strategic diversity recruiting initiatives to attract and recruit underrepresented talent into entry-level roles. As a Latina who attended predominantly white schools, Degan was attracted to Wesleyan because of its commitment to diversity, and wants to ensure that this commitment stays strong: "Wesleyan students proactively engage in social dialogue, approach challenges fearlessly, dream of the world as it should be, then build it. Wesleyan's principles of exploration and social impact shaped my career in public service, philanthropy, and diversity and inclusion. . . . I will work to ensure that equity and inclusion remain at the forefront of Wesleyan's future and protect the community that continues to inspire me."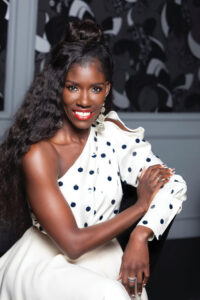 Bozoma Saint John '99 (Major: African American Studies; English) is the global chief marketing officer at Netflix, the world's leading streaming entertainment service with 200 million paid memberships in over 190 countries enjoying TV series, documentaries, and feature films across a wide variety of genres and languages. Boz has been recognized for her breakthrough work by both the industry and her peers. Her career has been marked by induction into the American Advertising Federation Hall of Achievement and Billboard's Women in Music Hall of Fame, as well as recognition on The Hollywood Reporter's Women in Entertainment Power 100 list and on Forbes' World's Most Influential CMOs list.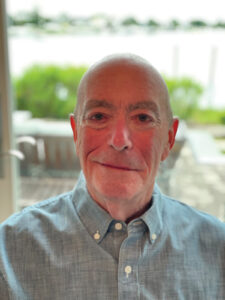 Donald Spencer '77, P'13 (Major: Classical Studies) is a managing director and founding partner of Siguler Guff & Company, a diversified private equity firm. He is the firm's senior advisor, with primary responsibility for strategic issues and special projects. He is an advisory board member of World Bicycle Relief, a not-for-profit promoting mobility through bicycles in the third world, and advisor to the board of managers of Oakwood Friends School, where he served as president of the board for seven years. He is a former president of Alpha Delta Phi's alumni organization, the Adelphic Literary Society.
…and new Alumni Association executive Committee Chair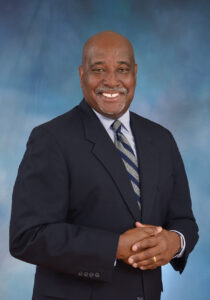 David Hill '86 (Major: College of Social Studies) is the president of DHill Professional Services, LLC, where he provides legal and consulting services to small businesses, nonprofit entities, and individual clients. In a career spanning over 29 years, David has been a senior executive in a Fortune 20 company, general counsel in a 10-person, start-up business in the health care field, and a partner in a national minority and women-owned law firm.
Read more on all of Wesleyan's current Board of Trustee members and learn more about our University Leadership.