Human Rights Advocacy: Learning in the Field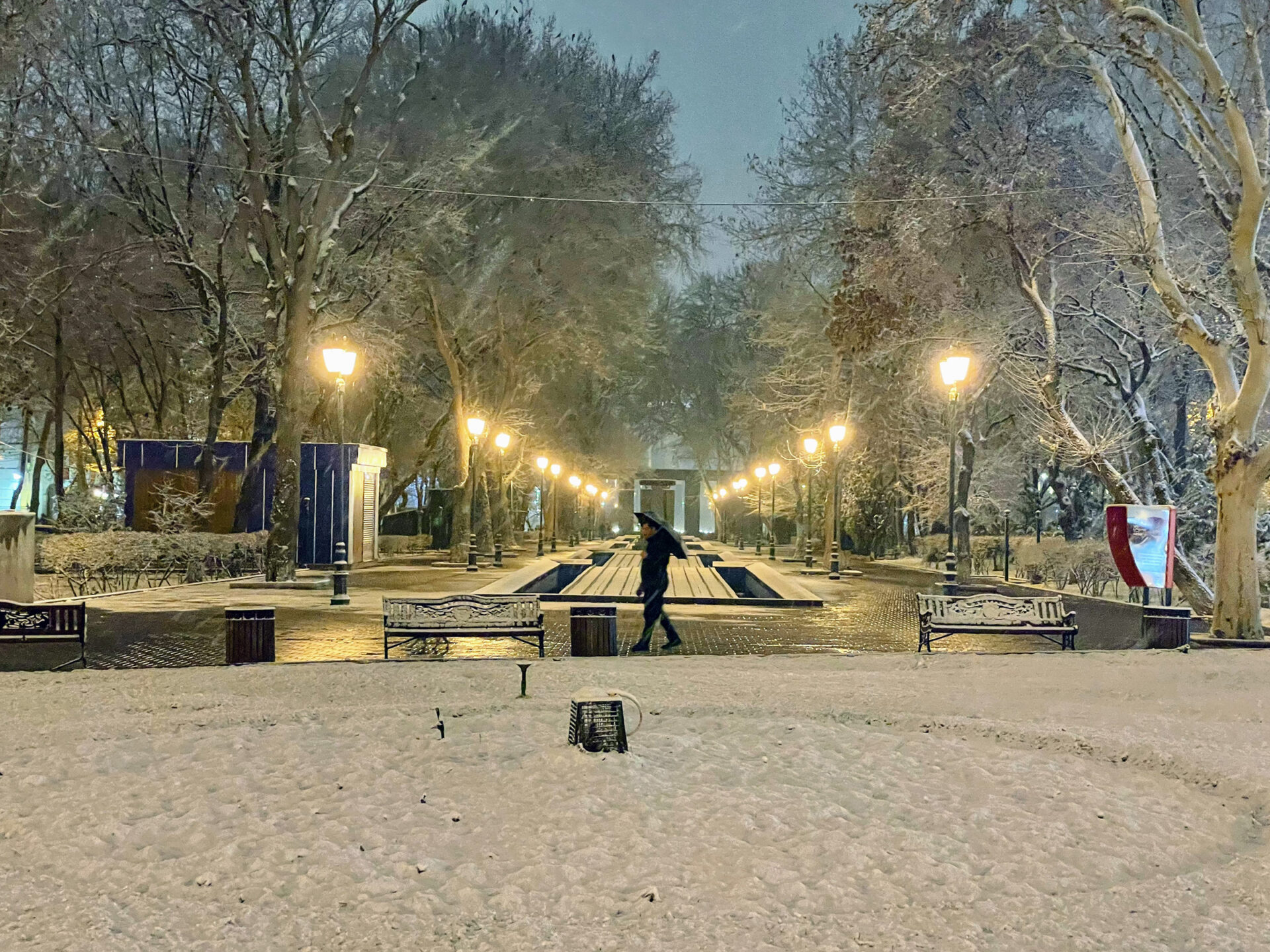 Wesleyan's new Human Rights Advocacy minor gives students the training and opportunity to help oppressed people across the world.
An ongoing conflict since 1994 in the disputed territory of Nagorno-Karabakh, located between Armenia and Azerbaijan, exploded in 2020. Seven thousand people have died, 30 of them beheaded. Over 100,000 ethnic Armenians have been forced from their homes.
Despite this, many Americans—and people across the world—are unaware of the accusations of human rights violations being perpetrated by the Azerbaijani troops.
But for Diego Olivieri '24 and Annie McGovern '22, a war taking place in the shadows has now become terrifyingly alive and, perhaps more importantly, a problem they can help do something about.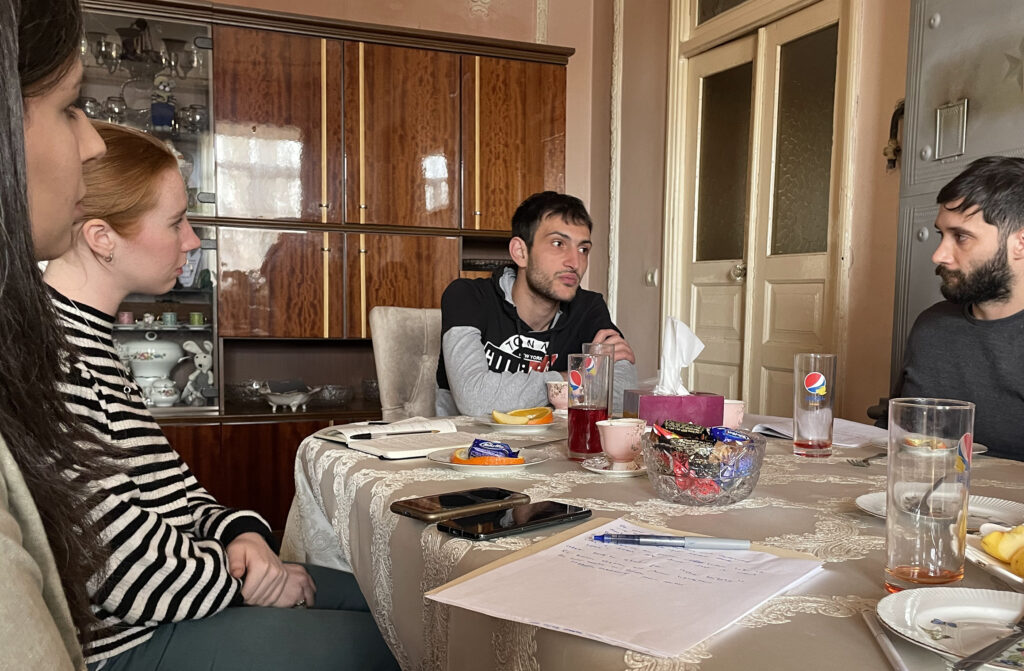 Over Spring Break of 2022, the students traveled to Armenia, as part of a University Network for Human Rights fact-finding mission to document the human rights abuses happening as a result of the war. They spoke with mothers whose sons had gone missing. They interviewed former prisoners of war who were unable to speak of the torture they suffered to their own families. They heard the stories of refugees forced from their homes. They chronicled a culture destroyed in the wake of the sectarian conflict.
"The point of our trip was to gather information that we would not have been able to by just doing research from a desk. We wanted to get on the ground to talk to people who were directly experiencing and witnessing various human rights abuses," McGovern said.
The students' trip to Armenia took place under the auspices of a unique new minor in Human Rights Advocacy, which began as a pilot in 2019 and launched in earnest this fall. The duo, under the supervision of Thomas Becker, a senior clinical supervisor at the University Network for Human Rights and a visiting assistant professor of public policy, and Tamar Hayrikyan, clinical supervisor, collected powerful stories that helped form the core of a report to be sent to the United Nations with the goal of seeking intervention to stop the violence and help the people who have been most severely impacted by the atrocities.
"This is about getting the international community and international actors to pay attention and do something about these ongoing human rights violations," Hayrikyan said.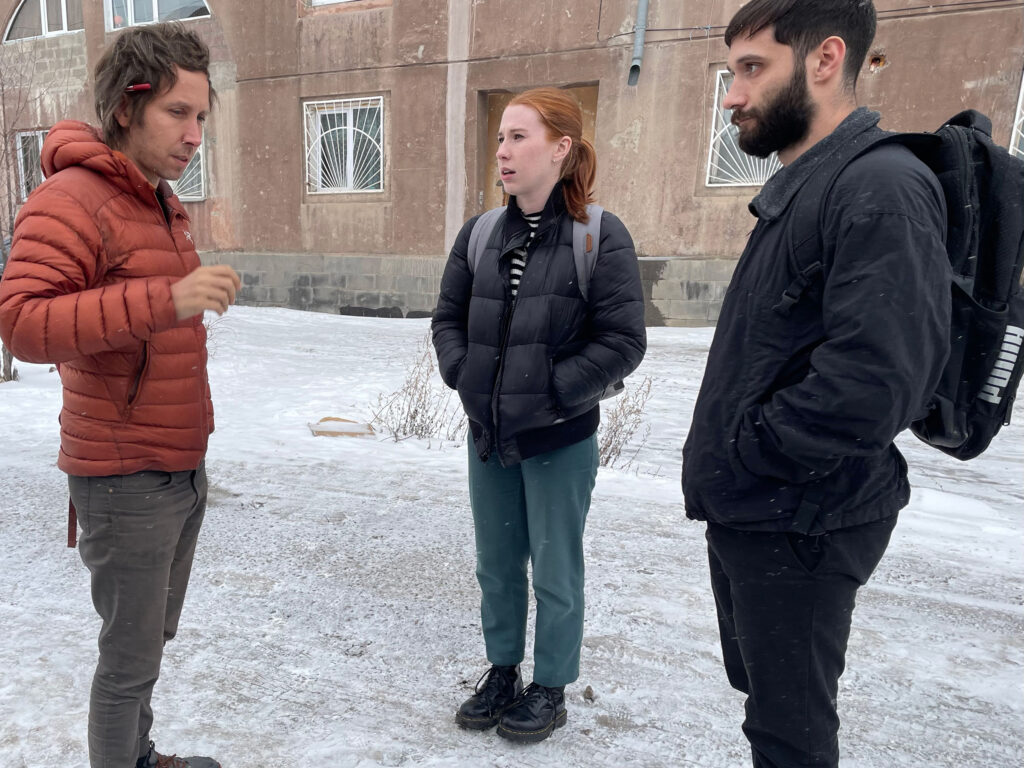 The new minor, run in partnership with the University Network for Human Rights, trains Wesleyan students in the practical aspects of human rights work, including interviewing subjects, analyzing evidence and data, and learning how to be an effective advocate. Students also do coursework on the topic and have the opportunity to work with the Network on other projects, including fighting environmental racism in Louisiana, exposing the United States' role in bombing campaigns in Yemen, and challenging state repression in Mexico.
Soon students from across the country will be able to come to Wesleyan for a semester away from their home institutions to study. This aspect of the program, called Wesleyan Advocacy and Community-based Training Semester for Human Rights ([Wesleyan] ACTS for Human Rights), is expected to bring a diverse cohort of students interested in social justice and injustice to engage in supervised training in human rights practice.
While most human rights advocacy training takes place at law schools, James Cavallaro, co-founder and executive director of the University Network for Human Rights, believes that focusing just on the legal aspects of the field leaves out individuals whose skills and passions offer a different perspective on this important work. Expanding access to students across a diversity of disciplines beyond just law helps build more effective human rights cases—the psychology major has as much to offer as the law student.
"A lot of what we do is more about the facts than it is the law in most situations of human rights abuse. The law is pretty clear. You can't kill people. You can't torture them. You can't contaminate their environment because they are low-income people of color. There are legal issues but it's mostly about establishing facts when there are disputes about what's happening," Cavallaro said.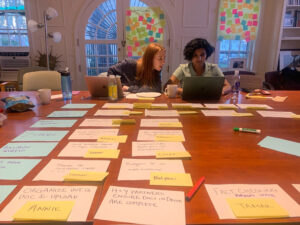 "I think there are pedagogical benefits to doing this kind of work. Students get the opportunity to take what they are learning in class and actually apply it in the field. I think there is no better way to learn," said Becker.
If Olivieri and McGovern's experience is any example, through the new minor Wesleyan students will have a real opportunity to effect change, both within themselves and the larger world around them.
Coming back from their intense experience in Armenia, the students had a layover in Warsaw, Poland. They encountered Ukrainian refugees fleeing the fighting in their homeland.
"You go to a real-life situation and it's no longer theoretical. It's no longer abstract. It's no longer historical. It's happening in the moment," Olivieri said.