Disengineering Society Promotes DIY Culture through Repurposing Electronics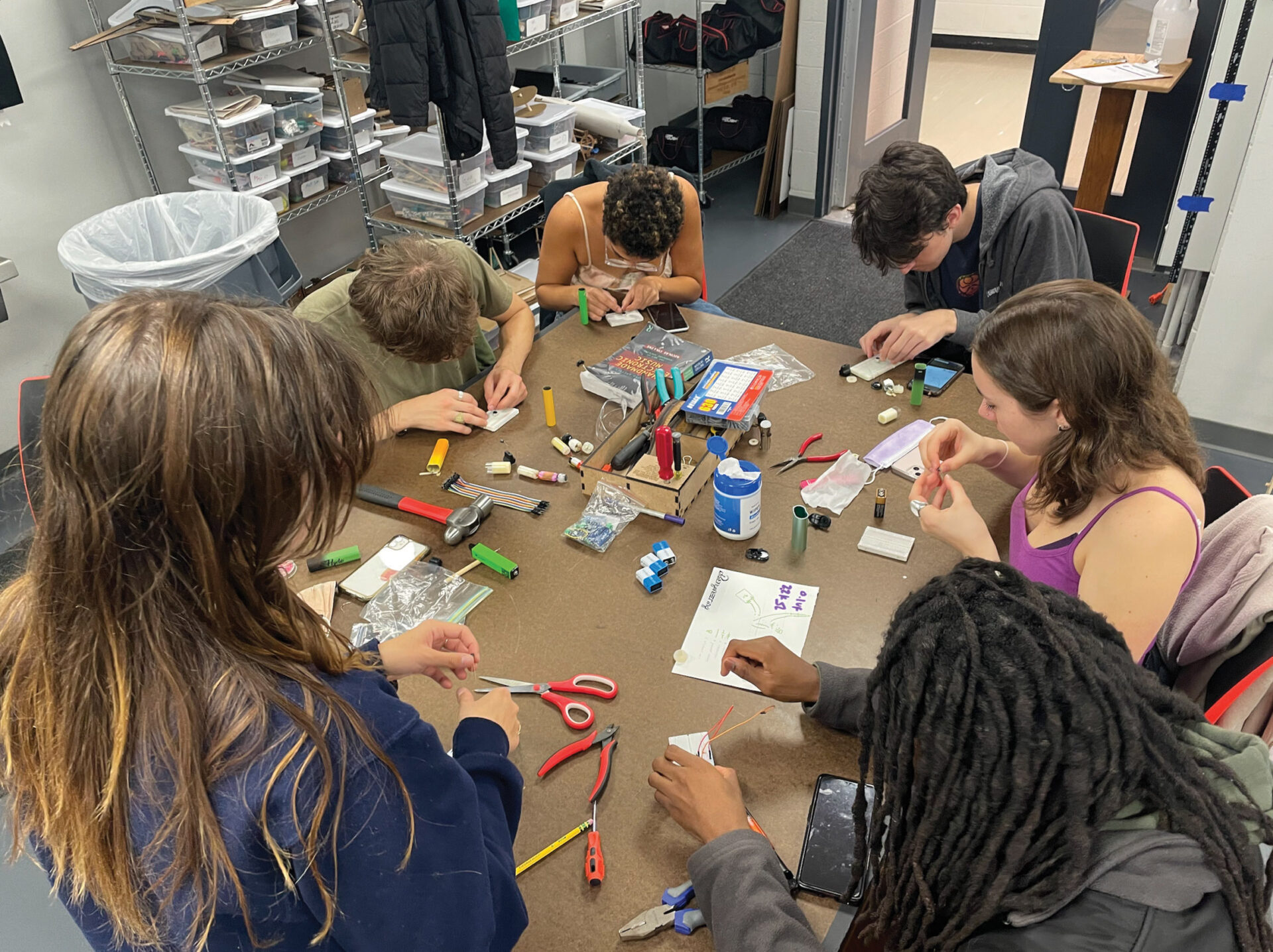 Most groups form to build something, not to take things apart. The Disengineering Society, founded by Gibson Bernath '23, brings students together in the Integrated Design, Engineering, Arts & Society (IDEAS) Lab once a week to engage in do-it-yourself (DIY) culture around electronics and sound-based materials.
Often, modern electronic devices are designed around planned obsolescence, meaning they are intended to break and need replacement. The Disengineering Society gives a second life to these objects, which often pile up in an eWaste corner in the basement of Exley Science Center.
"[We work with] circuitry and hacking pre-existing electronic objects, with the goal of trying to turn them into things that make sound or things that record sound, either acoustic or digital sound," Bernath explained. "It's taking apart electronic things, trying to make new electronic things and also building stuff from scratch."
Bernath, a music major and an IDEAS minor, conceived of the club during his sophomore year while taking a course called Music Recording and Sound Design with former Visiting Instructor in Music Matt Wellins MA '18. Bernath, Ernest Braun '22, Daisy Mayer '22, and some friends from the class began playing around with DIY projects in the IDEAS Lab. An informal group of students eventually formed, and the Disengineering Society became an official club at the start of the Fall 2022 semester.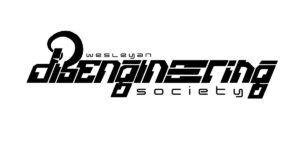 "In the kind of environment the Disengineering Society is trying to facilitate, there is no linear upward trajectory toward absolute knowledge or mastery, but rather a powerful collective curiosity that gains its strength from the myriad of experiences and knowledge that come together to create it," Bernath said.
The Society takes a nonconventional approach to the engineering space with the goal of figuring out why things work the way they do and how to make them work in new ways. The group has converted disposable vapes into microphones, constructed microphones out of discarded corded telephones, and built analog synthesizers from scratch. Bernath cites Handmade Electronic Music: The Art of Hardware Hacking by Nicolas Collins '76, MA '79 as an indispensable resource for structuring meetings and experimentation ideas.
Beatrix Briggs '25 learned about the group at the Student Involvement Fair in September. Briggs has always loved music as a hobby and appreciates exploring sound and engineering in this manner.
"When we're in a world where there's so much stuff that's designed to break so quickly, and you buy [a] replacement, especially with cheap electronics, it's really nice to be able to give things a second life," Briggs said. "You get to be really creative and rebel against what is expected for the use of these things."
Makerspace Coordinator Shawn Lopez, who oversees the IDEAS Lab, has watched the Disengineering Society throughout its growth.
"The club exists because they wanted it to," Lopez said. "Not because a professor told them it had to. For my part, I give as much support as I can. Materials, equipment, space, time. I recognize that Wesleyan exists for the students. For their growth, evolution and education. I believe that community involvement is the heart and soul of a thriving makerspace. Beyond the classroom, it takes an interested and enthusiastic cohort to embrace the tools, the processes, and the possibilities they represent."
Briggs emphasized this club brings awareness to the potential to reuse objects that have otherwise been cast aside for good.
"I had a quarter-inch cable that I used for my guitar that has been broken for years, and I had it sitting around and was planning to get rid of it. Then after joining this club, I figured out how to repair it, and now I'm using it again," Briggs said. "It's maybe not on the same scale as big recycling initiatives, but in a daily life kind of way, it can make a big difference."
Bernath reiterated that no prior experience is necessary for members of the Disengineering Society.
"It's a place where people from different disciplines can get together and work on projects that they might be able to help each other with," Bernath said. "The person who is doing the project might not know anything about it, but because you're in a space where there's a diverse pool of talents and knowledge bases, people can make stuff in interesting ways. [The goal is] to learn from each other."
Rachel Wachman '24
Photo at top: Members of the Disengineering Society group deconstruct disposable vapes in order to turn them into housing for microphone circuits, making portable "vape microphones." Photo by Gib Bernath '23