Remembering the Poetry of Military Life: Francis Lovett '45 and the Camp Hale National Monument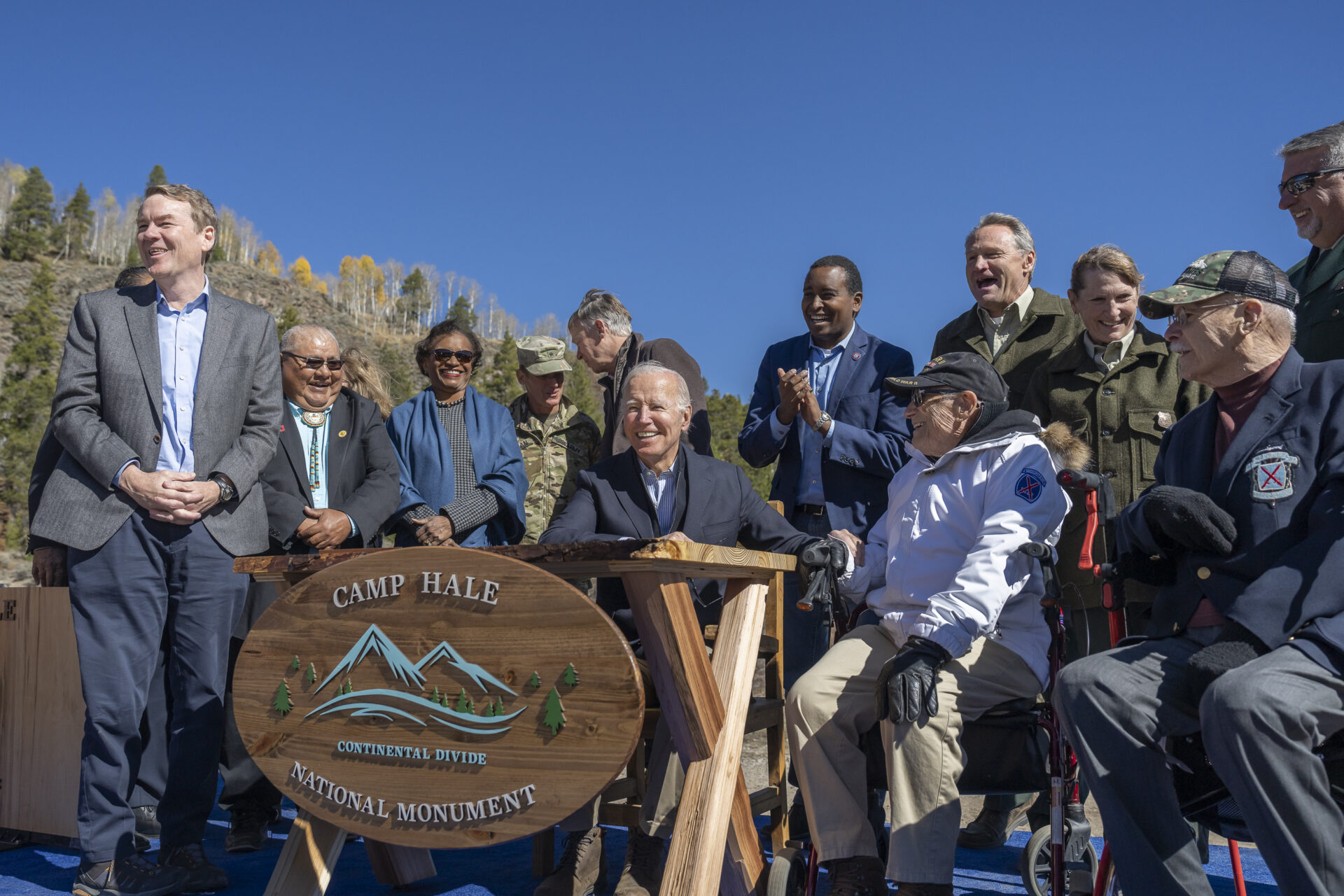 When Francis Lovett '45 first glimpsed the snow-frosted summits in the central Colorado backcountry, the avid skier knew that his long journey from New England was nearly over—but this was no vacation.
It was March 1943 and Lovett had been recruited into the ranks of skiers, climbers, and outdoorsmen comprising the 10th Mountain Division, an Army unit readying to fight fascism from the Apennines to the Alps. His academic career temporarily sidelined along with a dozen of his Wesleyan schoolmates, Lovett spent nearly a year and a half at Camp Hale, a 15,000-troop military base surrounded by steep cliffs and peaks topping out at 9,200 feet—snowbound terrain that mimicked the unforgiving mountains the soldiers would face in Europe.
But no matter how harsh things got, every moment Lovett spent in the raw splendor around Camp Hale touched him deeply—so much so that, last year, Lovett offered a crucial voice in the successful effort to establish the 53,804-acre Camp Hale-Continental Divide National Monument. "Being at Camp Hale was a moving, almost spiritual experience for me, and it didn't wear off," says Lovett, now 100 years old. "Every time we were out in the field, no matter the hard work, or the grinding physical training, or all the other things that go with military life, I never lost the feeling."
Training as a medic, Lovett recalls days of arduous preparation in a place nicknamed "Camp Hell," with soldiers weighed down by 90-pound packs traversing as many as 25 miles a day on cumbersome cross-country skis. ("The endurance I built up lasted for years," he says.) But Lovett found leisurely moments as well: the sounds of crooning birds and whistling marmots as he ascended the mountains, the view from the top out to Wyoming and Pikes Peak, the time when he skied late-spring snow right down into a field blooming with wildflowers.
Upon deploying to Italy in December 1944, Lovett—who earned three Bronze Stars for his service—participated in key conflicts like the Battle of Riva Ridge, in which 10th Mountain Division soldiers scaled a 1,500-foot cliff at night and subsequently destroyed five German divisions. Along the way, the "wry humorists" in his unit claimed training at Camp Hale was tougher than combat. "And in a way," Lovett says, "it was."
Camp Hale was officially decommissioned and demolished in 1965 and put under the auspices of the Forest Service. Given its significance to Colorado and US military history as well as the broader landscape's deep connections with the region's Ute tribes, a loose coalition of veterans' groups, conservation advocates, and officials like Colorado Senators Michael Bennet '87, Hon. '12, and John Hickenlooper '74, MA '80, Hon. '10, spent years trying to garner national monument status for Camp Hale—a designation that, among other things, would protect it from development—and asked for Lovett's help and support.
In October 2022, President Joe Biden named Camp Hale–Continental Divide National Monument the first new national monument established under his administration. Lovett, who lives roughly two and a half hours from the site and appeared alongside Biden at the signing ceremony, hopes the new monument ultimately conveys how soldiers lived—maybe through a replica of their barracks with artifacts, photography, and explanatory signage.
Perhaps visitors to Camp Hale will experience a tinge of what Lovett still feels some 80 years later. "For the few like me, who saw things as a kind of poetry of life," Lovett says, "it was splendid to be part of it."
Photo at top: Colorado Senators Michael Bennet '87 (far left) and John Hickenlooper '74, MA '80 (back row, fifth from left) joined President Joe Biden (seated, center) and Francis Lovett '45 (seated, far right) at the Camp Hale National Monument signing ceremony.