Scholar Athlete: Allee Beatty '13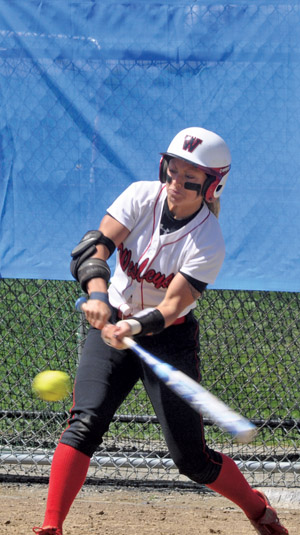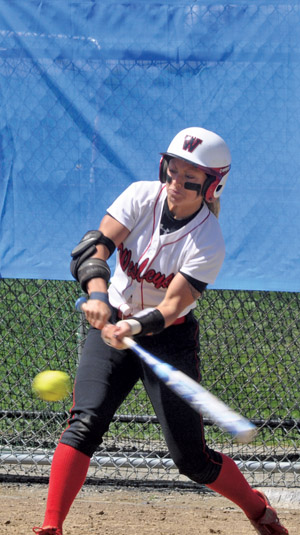 Softball sensation Allee Beatty '13 was named NESCAC Player of the Year and earned NESCAC Defensive Player of the Year accolades, as well. This first-team all-New England athlete led the Cardinals with a .421 average, scored 50 runs, drove in 11, stole 25 bases, had a seasonal record eight triples, and was perfect in the field with 58 put-outs and one assist in center field. She opened the year with a school-record-tying 21-game hitting streak. Her 152 runs, 12 triples and 114 stolen bases all represent Wesleyan career standards and she sits third in career hits with 180. 
"The sisterhood we fostered on the team helped me realize my growth potential," says Beatty, and recalls the moment at Amherst, when Coach Jen Lane called Beatty and co-captain Tori Redding '13 onto the field to present the Little Three pennant.
An art history major, Beatty's favorite class was Museum Chronotopes, an eight-person seminar taught by the Center for Humanities Visiting Professor Lucian Gomoll. "As art historians, we discussed the politics and aesthetics of arranging museums," she notes.
Beatty is pursuing both sports and academics as the assistant volleyball and softball coach at Trinity College in Hartford, where she is enrolled in its master's program in American studies, with a focus on museum and visible culture. As she meets young athletes, she says she is looking for that same commitment to teamwork that she saw on the softball diamond at Wesleyan.