PUTTING SOCIAL PSYCHOLOGY INTO ACTION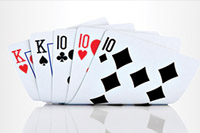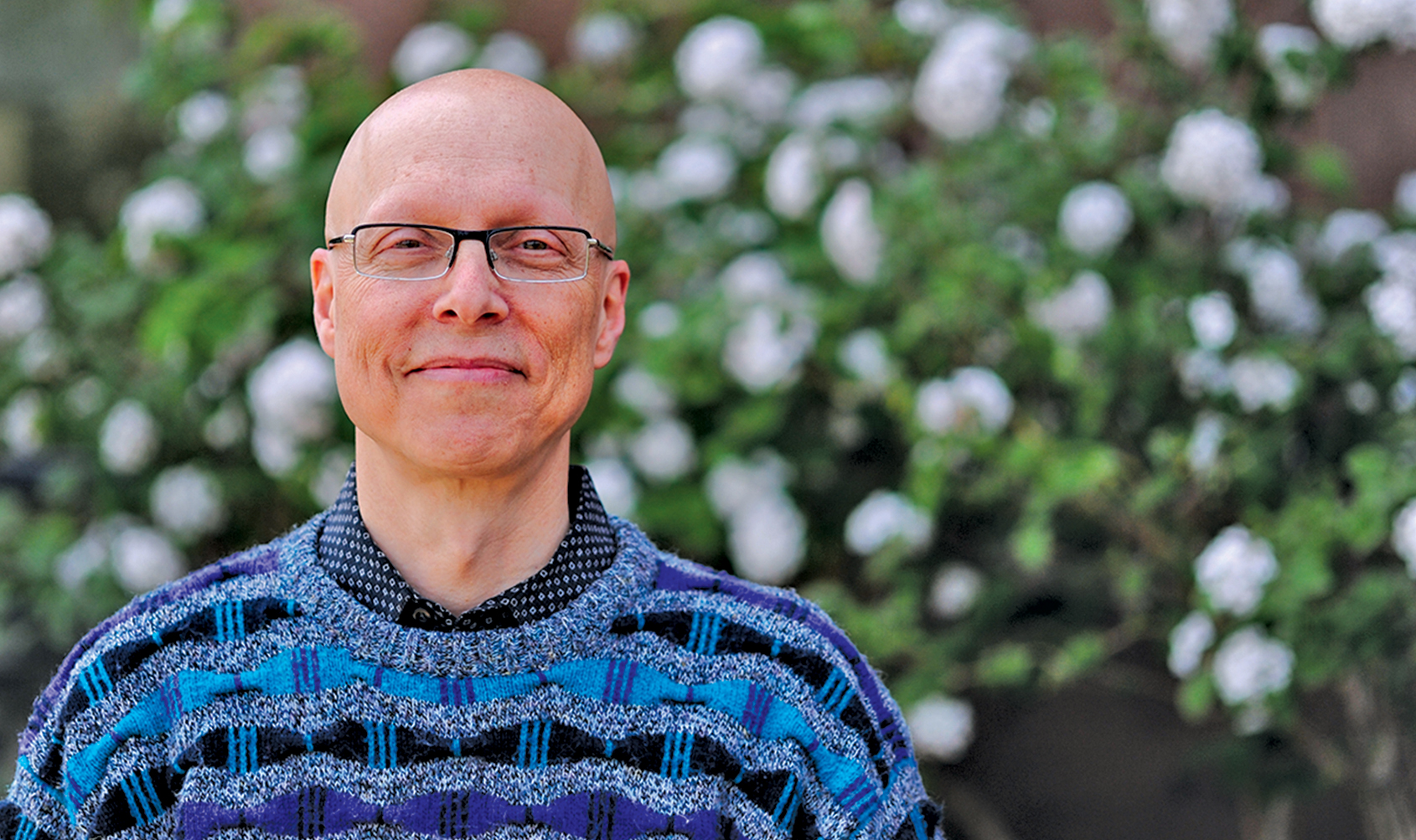 One day last summer, Professor of Psychology Scott Plous sat down with a small group of students to discuss the Stanford Prison Experiment, a classic 1971 study regularly covered in social psychology courses to examine how situational factors can cause ordinary people to commit unspeakable acts. The class had the unusual opportunity to analyze the experiment with its creator, Stanford University Professor Emeritus Philip Zimbardo, who served as Plous' doctoral adviser 30 years ago. The group was unusual in another way: Its members joined the classroom virtually from Egypt, Denmark, India, the Philippines, England,  and the United States, using Google Hangout technology. They represented a small subset of the hundreds of thousands of students in Plous' online social psychology class.
Plous says he has been interested in the education and research potential of the Web for "as long as there has been a Web"—he created the online Social Psychology Network in 1996—so he took notice when a few companies began developing free massive open online courses, or MOOCs, in 2012.
But when Wesleyan President Michael S. Roth '78 invited Plous and a few other faculty members to explore the possibility of Wesleyan partnering with a company called Coursera to offer MOOCs, Plous had his doubts. He was concerned about how he would be able to gain access to the copyrighted educational materials—textbooks, documentaries, videos of famous psychology experiments—for an online course. He wondered how effective his teaching would be over the Internet and about legal questions like who would own the course. In the end, he decided to move forward, and when Plous' Social Psychology MOOC launched in July 2013, it was the most popular course ever run on Coursera, with more than a quarter of a million students enrolled from nearly 200 countries around the world.
Plous' decision to pour scores of hours into preparing and teaching a MOOC boiled down, for the most part, to his desire to answer one big question: Could action teaching work in a MOOC?
"It was really not very obvious to me whether it would work or not," he told a gathering of Coursera employees when he visited the company this spring to speak about his experience teaching the Social Psychology MOOC.
Plous coined the term "action teaching" in an article published in the journal Teaching of Psychology in 2000. Inspired by the "action research" concept developed in the wake of World War II by psychologist Kurt Lewin—who felt that "research that produces nothing but books will not suffice"—Plous describes a teaching philosophy "that leads not only to a better understanding of psychology but to a more just, compassionate, and peaceful world." While all teachers hope that their students will someday use what they learn to better the world, action teaching is more of an immediate "two-fer," says Plous, and can be used in any field of study. Since 2005, the Social Psychology Network has run an annual contest to recognize outstanding examples of action teaching all over the world.
Plous follows the action teaching model in his Social Psychology course at Wesleyan. For the six-week MOOC, he made four of the five assignments action teaching exercises. One such assignment asked students to analyze the social psychology behind joechemo.org, a Social Psychology Network website aimed at discouraging young people from smoking. "The action teaching aspect of the assignment is that students in the class are exposed to the website's content as they're analyzing the psychology behind it, and as a result of this exposure, some students decided to quit smoking or reported that they feel more certain about never starting," Plous explains.
The capstone assignment, called the Day of Compassion, asked students to live one day as compassionately as possible and to analyze the experience from a social psychology perspective. As a result of this assignment, money was raised for charitable organizations, trash was cleaned up, estranged relationships were mended, and vegan diets were adopted, among other positive impacts.
"There were all sorts of reasons why I imagined that action teaching wouldn't work in a MOOC," says Plous. "There could be cultural and language barriers. The students are not taking the course for credit, so they're not obligated to participate. They don't know me, so there's very little opportunity to build trust and rapport. So I was very, very pleasantly surprised to see so many students say, 'We'll try this assignment' just for the sheer interest and love of learning."
When all was said and done, Plous says, he was delighted to find that not only can action teaching be done in a MOOC setting, "but it may be that MOOCs are the ultimate vehicle when it comes to action teaching."
The path to this realization was often not easy: Plous had to overcome many hurdles to make his vision for the course a reality. First, he had to get more than 40 organizations on board with contributing material at no charge.
"I benefited from fantastic generosity from colleagues, professional societies, and publishers who contributed," Plous says. He singles out the publisher McGraw-Hill and author David G. Myers, who produced the social psychology textbook Plous uses in his Wesleyan course. They made large sections of two textbooks available to the MOOC students at no cost.
Plous also struggled to find an ideal quiet location on campus to film his video lectures. He found himself recording in his research lab on the fourth floor of Judd Hall in the middle of the night, after long days of teaching and writing. In contrast to some of the "beautiful" highly produced MOOCs out there, Plous chose to do all the editing and recording himself. He describes his lectures as mainly "a guy talking to his webcam."
"But that tells us something: If a course can attract students without fancy video­graphers or backgrounds, then it puts a course within reach of instructors like me. We don't have to worry about making it look fancy," says Plous. The most important factor in determining a course's popularity, he says, is the level of student interest in the topic.
As he was doing all this work to prepare the course, Plous really had no idea what to expect.
"The great fear is that you throw a party and no one comes. I certainly didn't know whether people would be interested in this course," he says.
He needn't have worried. Nearly 260,000 students enrolled in the course, and nearly 162,000 were active in it. Student retention—comparing views of the last few lectures to views of the first lecture—was about 15 to 20 percent, which is relatively impressive in the world of MOOCs. Nearly 39,000 messages were posted to the class discussion forums.
Who were these students? Most were in their 20s and 30s, though they ranged in age from 13 to 78. Fifty-eight percent were women. They came from nearly 200 countries, with the most common home countries being the U.S., India, the U.K., Canada, Australia and Germany. Only about half spoke English as their primary language, with dozens of other languages represented. Eighty-six percent had never taken a social psychology class before.
Plous says that teaching the MOOC "was an opportunity I couldn't pass up. Many of us go into teaching because, in some way, we want to give back to society or we want the world to be a better place. This format allowed me to have this experience of giving back to society on a much larger scale. The students are not getting the same education as a Wesleyan education—this is not a competitive product—but it's an opportunity to take some of the educational materials we've developed at Wesleyan and share them with a broad audience. It ties back to Wesleyan's mission since its founding: to educate in the service of students and for the greater good of society."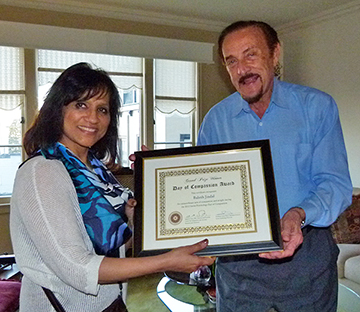 As Plous says, the MOOC is not a replica of his Wesleyan course. It spans six weeks, with each week comprising four to eight video lectures on a particular topic. Topics covered include social perceptions and misperceptions; the psychology of self-presentation and persuasion; obedience, conformity, and deindividuation; group behavior; conflict, peacemaking, and intervention; and empathy. The lectures are complemented by readings, assignments, documentaries, and video recordings of famous psychology experiments. All of these are, of course, optional; students can choose to take as much or as little away from any MOOC as they wish. Students who earn enough points through completing assignments and performing well on the final exam may earn a statement of accomplishment or a statement of accomplishment with distinction.
Plous was assisted in running the course by a small teaching staff of current Wesleyan students and alumni, including Michaela Swee '12, who previously had served as a teaching assistant in Plous' Wesleyan Social Psychology course. She couldn't be more enthusiastic about her involvement in the MOOC.
"I think it's incredible that Wesleyan faculty are exploring the world of MOOCs," she says. "The fact that you have leaders of any given field teaching free online courses to people all over the world—people who come from different backgrounds and education levels but who can all unite via one course website—is just incredible to me. It serves as a very strong example of how global advancements in technology are truly contributing to the growth of educational opportunities."
Swee and the other teaching staff were responsible for resolving technical glitches with the MOOC, grading students' work, website editing and construction, and offering feedback on Plous' video lectures and the structure of class assignments. They also monitored the online student discussion forums, answering questions, mediating debates, and checking in with students individually to ensure that their needs and concerns were addressed.
"We managed to build a community and learning environment that actually felt incredibly intimate and tight-knit, especially considering how many tens of thousands of students were participating daily. I really got to know many of the students individually, and it did feel like a real live class in many ways because there were different personalities that played dynamic roles in the discussion forums," says Swee. "As in any class, a large majority of students invested a tremendous amount of time, energy, and participation in the course, but we also had a few troublemakers who expressed themselves in harmful ways, which ultimately forced the teaching staff to collaborate and find constructive, productive ways to navigate problems as they arose. The job was certainly not without its many challenges, but the experience was ultimately extremely rewarding."
Plous took steps to adapt the course for online, rather than in-person, delivery. In his Wesleyan course, he tries to break up his lectures about every five minutes by showing a video clip, displaying a website, or asking students to respond to a question. "In the case of a video lecture, five minutes is an eternity," he says. In preparing the MOOC, he had to get in the habit of thinking in only 10- to 20-second intervals.
Plous also struggled to make the course relevant to a highly diverse audience—students of all ages and backgrounds living all over the world.
"I think the best way to teach is by understanding what the audience will find relevant to their lives. If you don't know who your students are, it's difficult to pick examples that will speak to them," he says. "To de-Americanize the course was very challenging."
With help from Coursera's staff, Plous employed some new tools in his MOOC, including a unique "snapshot quiz." At the outset, students were asked to answer a series of intriguing questions about social psychology. For example, the following true/false questions were posed:
Compared with men, women are usually faster to fall in love and slower to end a relationship. 
Social judgments made during the first minute of meeting a stranger are not usually reliable or accurate. 
Punching a pillow or screaming out loud is an effective way to reduce frustration or aggressive tendencies.  
As students worked their way through the video lectures each week, their answers to the quiz questions periodically resurfaced, embedded in the video, allowing them to consider how their thinking had changed as a result of the course.
For a course with such relevance to students' daily lives, Plous was interested to see its impact. Allowing time for reflection, he asked students to complete an evaluation two months after the course ended on what changes they noticed in themselves as a result of taking the course. He was moved by the responses: 76.6 percent said they were more understanding of others; 75.7 percent reported a better understanding of psychology; 64.1 percent reported improved understanding of themselves; 41.2 percent said they were more compassionate toward other people; 17.5 percent said they were more compassionate toward animals; 27.9 percent reported improved social relationships; 20.1 percent said they were happier; and 8.9 percent said they were healthier. Remarkably, 22.4 percent said they did more physical exercise, and 5.2 percent said they smoked less tobacco as a result of taking the course. Only about 5 percent reported no change. While Plous says one must be cautious about overinterpreting self-reported measures, these responses were nonetheless compelling.
But Plous was perhaps most inspired by the creativity and generosity displayed by his students in carrying out the course's capstone assignment, the Day of Compassion. He credits his Wesleyan students, who have embraced the assignment year after year, for emboldening him to try it in a MOOC. Upward of 8,500 MOOC students completed the exercise, for which they lived 24 hours as compassionately as possible and analyzed the results through a social psychology lens. They were asked to consider questions such as: How do you define compassion? What were the benefits of acting more compassionately? Which version of yourself did you like better: regular, or extra compassionate? How did others respond to your behavior, and to what did they attribute it? If you wanted to encourage others to act more compassionately, what techniques would you use?
Plous made the exercise a contest, which was sponsored by the Stanford School of Medicine's Center for Compassion and Altruism Research and Education (CCARE). Qualifying entries were randomly assigned and graded by peers, and then the MOOC's teaching staff reviewed finalists and selected one grand prize winner and 10 runners-up. CCARE donated $100 to a prosocial organization selected by each of the runners-up, and $1,000 to an organization chosen by the winner. The winner also received an all-expenses-paid trip from anywhere in the world to Stanford University, where he or she would get to personally meet the Dalai Lama, who was speaking for World Compassion Day.
Students' responses to this challenge of compassion ran the gamut. An Australian personal trainer set a goal for himself to do 1,000 push-ups in a single day and got co-workers, friends, and family to sponsor him. He raised more than $600 for the Salvation Army. A young woman engaged a homeless man in conversation and learned that he was estranged from his family. Though he was reluctant, she convinced him to allow her to help him reconnect with his parents, and eventually she paid his bus fare to return home.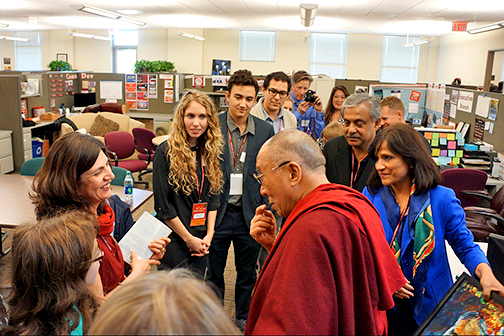 The grand prize winner was a physician named Balesh Jindal from New Delhi, India. She was very concerned about the scourge of sexual abuse of girls and women in her country, and for the Day of Compassion she chose to visit a local school and speak with small groups of girls about protecting themselves. As the day unfolded and she heard story after story of abuse—some from girls so young that they were not even able to recognize inappropriate behavior—she felt that she had to do more. She decided to offer free medical care and advice to any girl who suffered abuse and to her family. Jindal also contributed the $1,000 prize from the contest to the Tagore International School to support sexual awareness education there and to teach young children to distinguish between good and bad touch. This programming is expected to impact more than 2,000 children. Jindal also has partnered with two other organizations to counsel hundreds of other children about sexual abuse.
Jindal says that taking the Social Psychology MOOC gave her an opportunity to study a topic that had long interested her. She had always wanted to pursue further studies in the United States, but her medical practice made that impossible. Jindal was stunned when she won the Day of Compassion contest, and she was flown to California to meet the Dalai Lama, as well as Plous and Philip Zimbardo.
"It was such a humbling experience for me that I felt I needed to live up to the expectations. I felt I had done nothing to deserve all that," she says. "When I came back, I promised myself I was going to touch as many young lives as I can and make a difference. I am a changed person after that, and I can see myself reacting differently to people as if I had been upgraded as a human being. I think Prof. Scott Plous has made a big difference to the whole class, as it was a very powerful course."
Speaking before the gathering of Coursera employees this spring, Plous shared the story of Jindal and others who so moved him with their acts of compassion.
"I think that MOOCs truly are revolutionary. But to make full use of their potential, I think that we need a revolution connecting courses to the most urgent and important issues of the day—climate change, armed conflict, human rights, and so forth," he said. "MOOC providers have a unique opportunity to change the course of history through mass delivery of free synchronous education—something the world has never seen before. Whether the course is in psychology, whether it's in computer science, whether it's in math or poetry or what have you, I think there's almost always a way to incorporate action teaching—not as the whole course, not as a trade-off, certainly, for the topics that get covered, but actually as a way of engaging students further, of enriching their education, and, in a sense, of crowd-sourcing the betterment of society."
Plous will offer his Social Psychology MOOC again, beginning July 14. Register for this course, and other Wesleyan MOOCs, at coursera.org/wesleyan.