A PEAK MOMENT IN WES SPORTS HISTORY RECALLED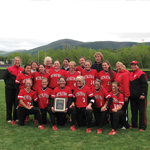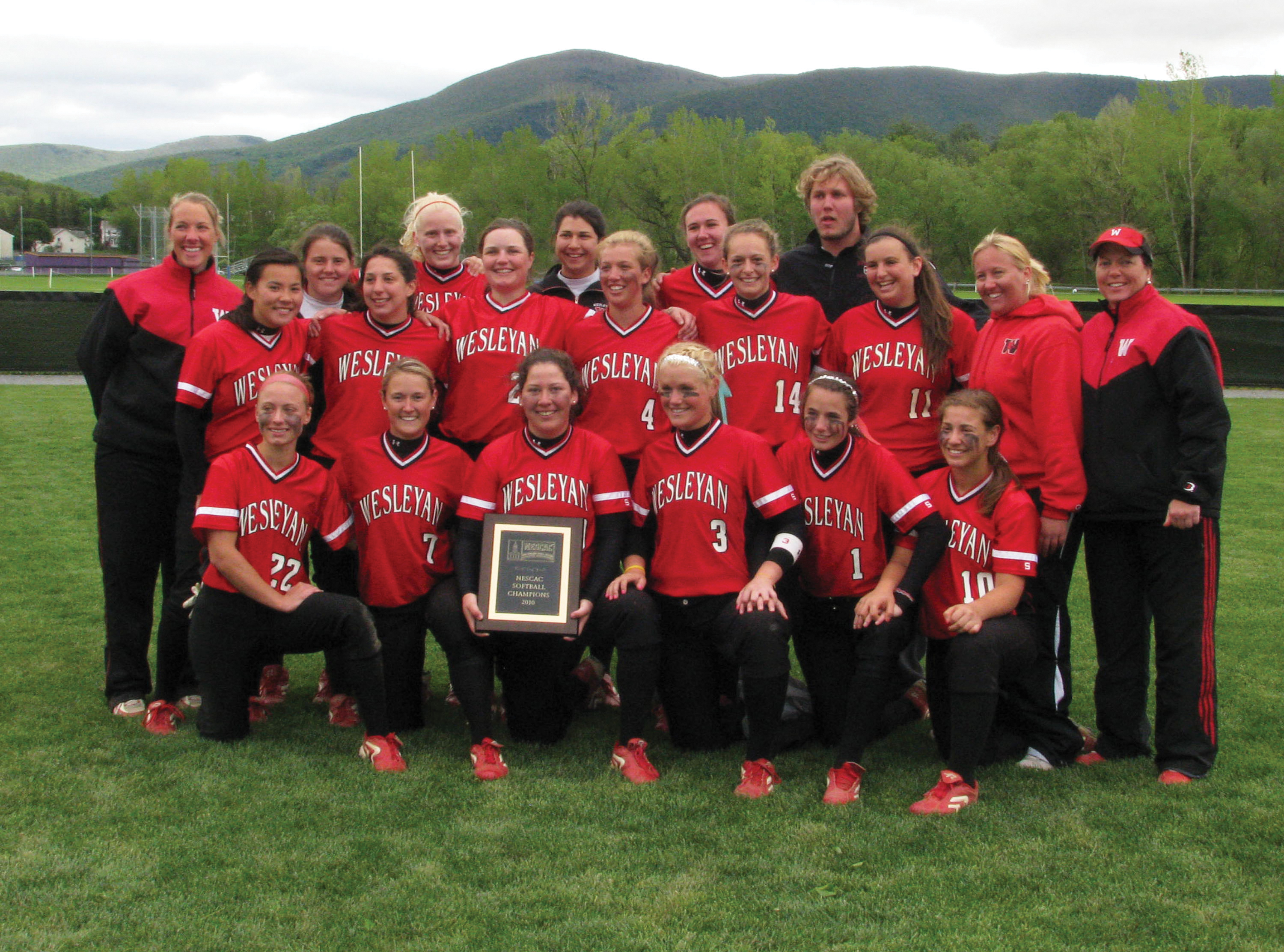 The 2010 Wesleyan softball team knew it had something to prove. For two years in a row, they were one game shy of their ultimate goal: a NESCAC crown.
They were good, but they wanted to be great.
Five years later, Head Coach Jen Lane still recalls how determined that team was. "We had expectations that year. It wasn't about competing anymore, it was about winning," she said.
Pitchers/infielders Meaghan Dendy '10 and Dana Levy '12 both combined for 16 wins and 120 strikeouts with a 2.68 ERA that season. The duo was also a force offensively: Dendy added 51 hits and 35 RBI, while Levy finished with 36 hits and five home runs.
While the two prior seasons had ended with losses versus perennial powerhouse Tufts University in the NESCAC Championship Series, the 2010 team had moments along the way that showed Lane this team was different. "When we beat The College of New Jersey (TCNJ), a national juggernaut, in Florida, and the first weekend back up north versus Bates, when we came back and swept a double header in the snow, we knew then that we had the grit and determination to be great," says Lane.
Tori Redding '13 was a freshman that year and batted .329 with 46 hits and 31 runs, while starting all 43 games. She believes that "Coach Lane instilled confidence in each and every player. Each player knew her role on the team and what she needed to do to help the team succeed."
Lane's motivation, coupled with leadership from senior co-captains Dendy and Taylor Zavadsky '10, helped the team excel in 2010. "Meaghan and Taylor found the balance between being vocal leaders and leading by example," said Redding. "They brought a level of intensity to every game that inspired the team to give it their all."
Zavadsky, who chipped in 37 hits, two home runs and 22 RBI, said she was most proud of the team's work ethic and determination. "We all came together to accomplish something we had set out to do," she said. "We worked tirelessly; we had 6 a.m. practices, morning lifts, and pitcher/catcher practices during the day."
The hard work led them to a showdown with Middlebury on the last weekend of regular-season play. Wesleyan needed to take two out of three from the Panthers on their home field to qualify for the NESCAC tournament. As Lane recounted, "After we were shut out 5-0 on Friday, and were [then] down 5-0 after the first inning in the first game on Saturday, I thought our run might be over. But we battled like we did all year and found a way to came back to win 10-7. Then we finished the job and won the final game 6-4, to ensure a NESCAC berth."
Once the team reached the playoffs, Tufts, the team that had knocked the Cardinals out the two years prior, was waiting. Wesleyan didn't waste any time. The Cardinals put up six runs in the first inning and cruised to a 13-3 win. "It was someone different every game that year—our whole lineup carried us through the season and the NESCAC tournament," Lane said.
Zavadsky agreed: "There was no 'one' person who carried the team. We all had roles and we meshed better than any team I had been a part of."
After knocking off Tufts, the only team in the way of the Cardinals' goal proved to be Bowdoin. Playing in Williamstown, Wesleyan took the first game 12-6, and after losing a 5-2 decision, came back to "run-rule" the Polar Bears 10-1, to secure the top spot in the NESCAC and an automatic bid to the NCAA tournament, the first in the program's history.
The team would go on to win its first NCAA tournament game versus Kean, 15-3, before falling to Moravian and TCNJ. The season was over, but all they accomplished still stands the test of time.
Lane believes everything "just fell together that year. We all hit, we pitched well enough in key spots, and we had a leadership group that wasn't afraid to motivate players in their own way."
Zavadsky explained it this way: "We really pushed each other to be the best version of ourselves," and the best version of this team was good enough to win the first NESCAC Tournament Championship in Wesleyan's women's team sport history.