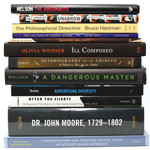 Richard Beach '67, Chris M. Anson, Lee-Ann Kastman Breuch, and Thomas Reynolds
Understanding and Creating Digital Texts
Rowman and Littlefield, 2014
The book provides secondary and college English language arts teachers with activities and classroom examples for using a range of different digital tools—blogs, wikis, websites, annotations, Twitter, mapping, forum discussions, etc.—to engage students in creating digital texts. It integrates reading and writing instruction through goal-driven activities supported by uses and affordances of digital tools. The guide offers a framework for designing activities that encourage students to define purpose and audience, make connections between digital texts and people, collaborate with others, employ alternative modes of communication, and gain new perspectives. Readers will learn how to use digital tools to foster students' collaborative reading and writing.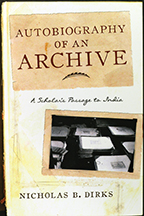 Nicholas B. Dirks '72
Autobiography of an Archive: A Scholar's Passage to India
Columbia University Press, 2015
A leader in higher education, Dirks considers his early encounter with India and its history and the study of ordinary lives and cultural factors. He looks back at his early study of kingship in India, the rise of the caste system, the emergence of English imperial interest in controlling markets and India's political regimes, and the development of a crisis in sovereignty that led to an extraordinary nationalist struggle. He shares his work with archives that provided the sources and boundaries for research on these subjects, ultimately revealing the limits of colonial knowledge and single disciplinary perspectives. As he offers parallels to the way American universities balance the liberal arts and specialized research today, Dirks encourages scholars to continue to apply multiple approaches to their research in order to construct a more global and ethical archive.
William J. Everett '62 and John W. de Grunchy
Sawdust and Soul: A Conversation about Woodworking and Spirituality
Cascade Books, 2015
In this delightful volume, American ethicist Everett and his friend, a South African theologian, share their thoughts on their work with wood and how it has as shaped their relationships with family, friends, and their natural environment. Everett writes: "We've talked a lot about our wood projects and how this traditional practice of turning trees into useful and artistic pieces shapes as well as expresses our deepest values and approaches to life as well as its transcendent source. … Our topics range from the shaping of a sense of balance in our lives to dealing with loss, memory, and our wonder as creatures in the midst of an amazing abundance of life and artful design." The authors include photos of their woodwork, some poetry, and a glossary for those unfamiliar with the craft.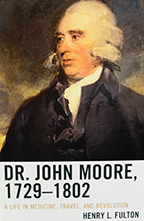 Henry L. Fulton '57
Dr. John Moore (1729–1802): A Life in Medicine, Travel, and Revolution
University of Delaware Press, 2015
In the first biography of Scottish-born physician John Moore, Fulton relates Moore's childhood, education, and medical training in Glasgow and abroad and discusses his marriage, family, and friendships (particularly with Tobias Smollett). The biographer recounts details of the doctor's professional practice and his transformative experience accompanying a young nobleman on the Grand Tour through Europe. Upon his return, Moore moved his family to London to begin a second career in literature and to acquire patronage for his sons' professions. Fulton discusses Moore's publications; his circle of friends among nobility, politicians, artists, and others; his involvement in the French Revolution; his correspondence with Robert Burns; and his difficult family relationships.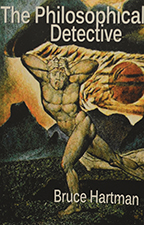 Bruce Hartman '69
The Philosophical Detective
Swallow Tail Press, 2014
In this inventive mystery, graduate student Nick Martin is enlisted as the driver, guide, and confidant of a blind poet named Jorge Luis Borges. Together they must address an extraordinary series of crimes and the equally baffling conundrums of literature and philosophy, including Zeno's paradoxes, the mind/body problem, and the mysteries of destiny, personal identity, and artistic creation. Martin takes on the roles of Watson, Sancho Panza, Dante, and Stephen Dedalus, and ultimately he hears the last tale of Scheherazade and finds the love of his life. Many years later, he looks back with wonder at the magical year when he took his first steps to self-understanding. Novelist Hartman met the real Jorge Luis Borges when he visited Wesleyan in the winter of 1967–68 and has had an interest in the author ever since.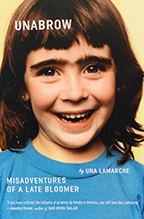 Una Lamarche '02
Unabrow: Misadventures of a Late Bloomer
Plume, 2015
An author of two young adult novels, Lamarche shares the very funny and sometimes cringe-inducing lessons she's learned from a life as a late bloomer after a precocious childhood; her essays are consistently entertaining even when they are dealing with painful memories. The opening chapter grabs the reader's attention immediately as the author recounts her embarrassment over being born with distinctively thick eyebrows but finds humor in her predicament; several essays deal with the absurdity of the media's focus on body image and physical beauty. Lamarche offers fresh and amusing insights on a variety of topics, such as shopping, losing one's virginity, pregnancy, questionable eating habits, learning to drive, bad fashion choices, celebrity obsession, and even death.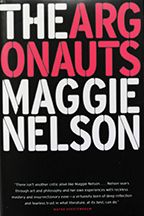 Maggie Nelson '94
The Argonauts
Graywolf Press, 2015
In her new memoir, Nelson combines autobiographical material and critical theory as she considers desire, identity, and normality and reveals the limitations and possibilities of love and language. Nelson recounts her romantic relationship with artist Harry Dodge, who is fluidly gendered, and offers her views on pregnancy, childbirth, and the complexities and joys of family life. Nelson's glimpses of her personal experience alternate with a rigorous exploration of what iconic theorists have said about sexuality, gender, and the institutions of marriage and childrearing. Among the philosophers, theorists, and intellectuals cited in her book are Gilles Deleuze, Judith Butler, Eve Sedgwick, Donald Winnicott, and Jean Baudrillard. The New Yorker called the book "a moving exploration of family and love, but it's also a meditation on the seductions, contradictions, limitations, and beauties of being normal, as a person and as an artist."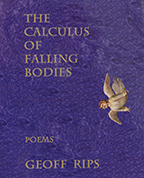 Geoff Rips '72
The Calculus of Falling Bodies
Wings Press, 2015
A journalist and novelist, Rips's first collection of poetry brings together work from almost four decades during which he has strived to better understand "the mystery of things." His poems embrace a range of subjects—life, death, love—but he also addresses the natural and material worlds, the nature of work, traffic, the lives of window washers and hot dog vendors, wetlands and pelicans, loneliness and survival. In his introduction, Rips writes: "Undergirding all my writing is the profound and wonderful complication of family." Readers will savor Rips's precise and uncluttered language in poems that capture details of everyday existence and often illuminate family ties.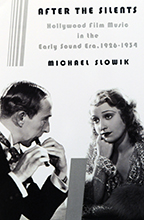 Michael Slowik '03
After the Silents: Hollywood Film Music in the Early Sound Era, 1926–1934
Columbia University Press, 2014
Slowik's book is the first comprehensive study of a long overlooked period in Hollywood's development, film music in the early sound era. The author viewed more than 200 films, and his study traces filmmakers' varied combinations of sound and images. He discusses early film music experiments and accompaniment practices in opera, melodrama, musicals, radio, and silent films and also examines the impact of synchronized dialogue. One chapter reassesses the classic King Kong and its groundbreaking music score by Max Steiner; Slowik considers the film's place and importance in the context of sound achievement.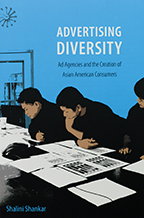 Shalini Shankar '94
Advertising Diversity: Ad Agencies and the Creation of Asian American Consumers
Duke University Press, 2015
Shankar's incisive study examines how racial and ethnic differences are portrayed through advertisements, marketing, and public relations. The author conducted fieldwork over four years at Asian American ad agencies in New York, San Francisco, and Los Angeles, and she shares the day-to-day process of creating and producing broadcast and Internet advertisements. She studies the adaptation of general market brand identities for Asian American audiences, the ways ad executives make Asian cultural and linguistic concepts accessible to their clients, and the differences between casting Asian Americans in ads for general and multicultural markets. Shankar suggests that as a form of racialized communication, advertising influences the political and social status of Asian Americans and transforms them from "model minorities" to "model consumers."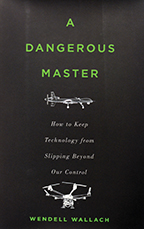 Wendall Wallach '68
A Dangerous Master: How to Keep Technology from Slipping Beyond Our Control
Basic Books, 2015
New technologies from nanotechnology to synthetic organisms have the potential to change whole domains of human experience. But who will be held accountable when these technologies go wrong and what responsibility do creators and users have for what they have created? In his fascinating new book, ethicist and scholar Wallach challenges producers and consumers to confront the moral ambiguities arising from rapid technological growth despite the promise of scientific research and innovation. Wallach argues that humans may lose control of technological development. He considers the players, institutions, and values lobbying against meaningful regulation of everything from autonomous robots to designer drugs and suggests solutions for regaining control of our technological future.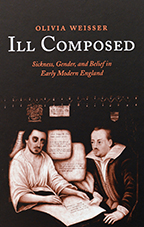 Olivia Weisser '02
Ill Composed: Sickness, Gender and Belief in Early Modern England
Yale University Press, 2015
Weisser explores the lives of ordinary men and women in this unique in-depth study of how gender determined perceptions and experiences of illness in 17th- and 18th-century England. She draws upon a wide range of sources, including personal diaries, medical texts, and devotional literature to take the reader into the sickrooms of a diverse group of early modern Britons. Weisser writes: "Only through patients' words—the way individuals composed suffering on the page—can we access past perceptions of the body." Their stories of illness reveal how men and women of the period viewed and managed their health both similarly and differently, as well as the ways prevailing religious practices, medical knowledge, writing conventions, and everyday life created and supported those varying perceptions.