CENTER FOR THE ARTS HONORED FOR VOICES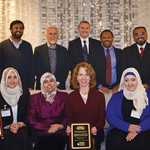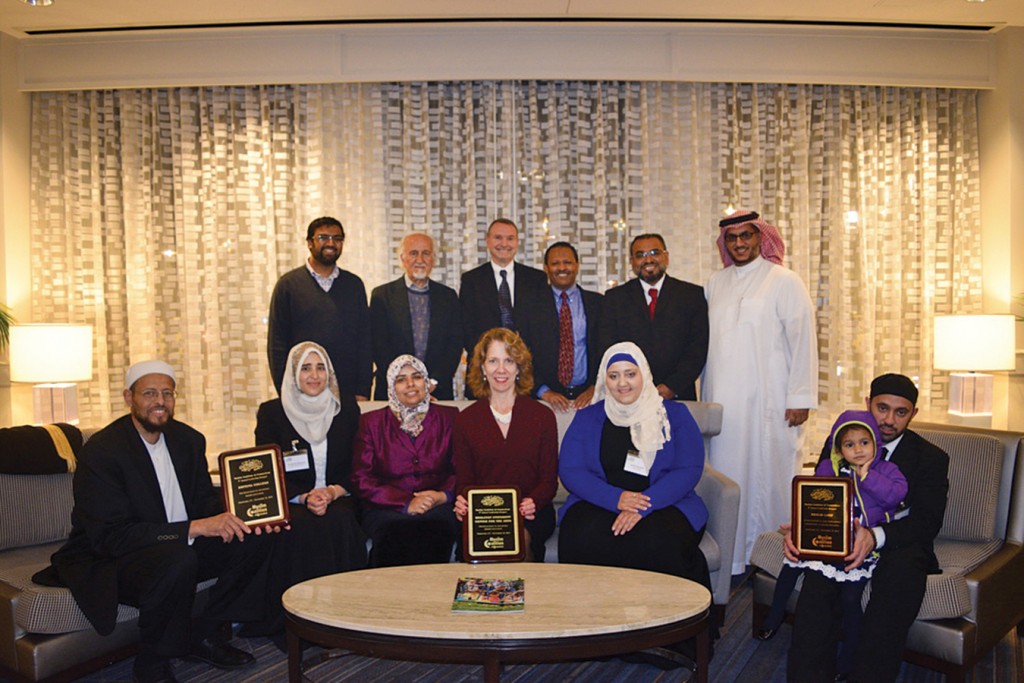 The Muslim Coalition of Connecticut (MCCT) honored Wesleyan's Center for the Arts (CFA) in November for "Muslim Women's Voices," a yearlong exploration of Muslim societies and cultures through the lens of performance. The 2014–15 academic program was part of the Creative Campus Initiative. Director of the CFA Pamela Tatge '84, MALS '10, P'16 accepted on behalf of the university.
The coalition, a nonprofit founded in 2004 with a mission to promote shared values of mutual respect and social responsibility through education and outreach activities, sponsors a yearly awards banquet. This year, the theme is "Highlighting Education, Cultivating our Future." Samia Hussein, vice president/president-elect of MCCT, noted that Tatge, one of only three awardees, was selected for "showcasing the Muslim culture and bridging cultural gaps with the community at large."
"It was important to us to not only have performances," Tatge said, "but also curricular engagement, where the artists were co-creating curricula with our faculty on campus; workshops in which they could share their practice; and informal engagements, like lunches and dinners for people to talk about life and where they come from. We created a whole series of events because we were really trying to stress the complexity of Muslim women—that they're not monolithic. There is not one stereotype that defines them."
To see a video highlighting the performers, go to YouTube and search for Muslim Women's Voices at Wesleyan.
Muslim Women's Voices was made possible in part by a grant from the Association of Performing Arts Presenters: Building Bridges: Campus Community Engagement Grants Program, which is a component of the Doris Duke Charitable Foundation and the Doris Duke Foundation for Islamic Art.