WESLEYAN ON BROADWAY FOR HAMILTON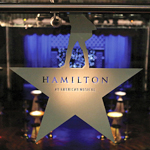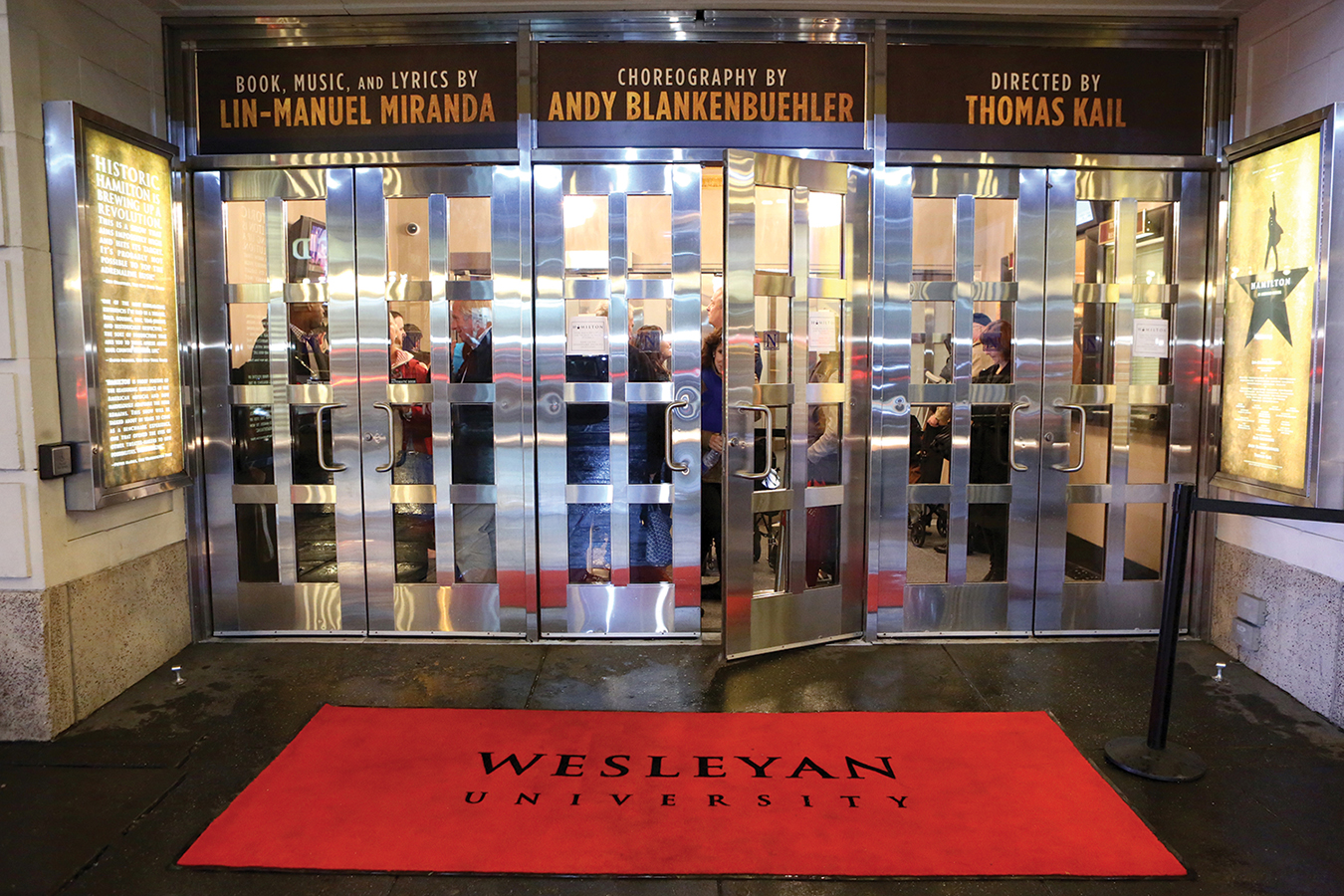 It might've been cold and wet outside, but the stars were shining brightly inside the Richard Rodgers Theatre in New York on October 2 as Wesleyan hosted a sold-out benefit performance of the hottest show in town: Hamilton. Written by and starring Lin-Manuel Miranda '02 and directed by Thomas Kail '99, Hamilton marks Miranda and Kail's much-anticipated return to Broadway. The two previously collaborated on the hit Tony-winning musical In the Heights.
For the event, the house was bought out by Tony-winning producer Carole Shorenstein Hays P'10, P'13. All told, the event raised $1.6 million for financial aid, establishing four Hamilton scholarships and enlarging the existing Gilbert Parker Wesleyan Scholarship named for fabled William Morris agent Parker '48, Wesleyan's first theater major and mentor to Miranda and Kail.
From the moment Miranda sang his first line, he held the audience in the palm of his hand, and he never let go. After the show, Miranda, Kail, and Wesleyan President Michael S. Roth came on stage to share their thoughts.
"We've raised $1.6 million dollars for financial aid tonight, because of you," said Roth to an elated audience. "And because of the great things that Wesleyan grads do, bringing together creativity, inspiration, delight and joy for an exuberant, learned, and incredibly powerful show."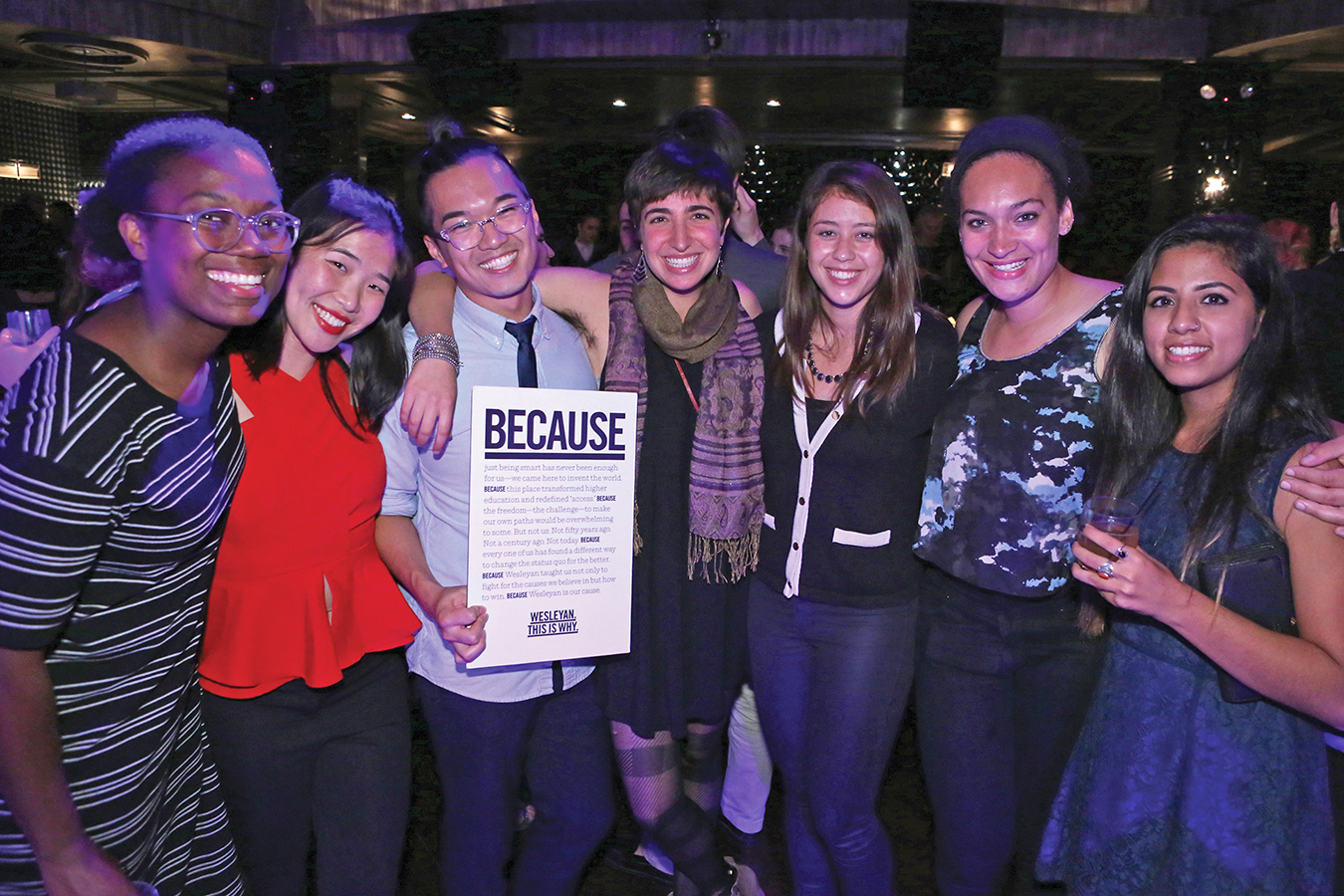 "The accomplishment of the show is nothing if we can't share it," said Kail, clad in the Hamilton/Wesleyan t-shirt given to attendees. "There's a hurricane outside and here are 1,300 of you. And you don't know me and you don't know Lin personally, but the connection that we have because of Wesleyan is powerful and it was palpable all the way through the show."
And then Miranda bounded back on stage, unzipping his Wesleyan jacket to reveal a purple Neon Deli t-shirt underneath, much to the crowd's delight. "People ask how we do this show every day and every night and keep it fresh," said Miranda. "And the honest answer is that it's the audience that keeps it fresh. If I have a friend in the crowd," Miranda paused, scanning the theater. "So many friends in the crowd. Tonight was a sensory overload!"
The celebration continued at the 1831 Society's after-show event at the Edison Ballroom, where 900 guests danced to the rhythms of Kinky Spigot and the Welders, featuring Yoni Rabino '07, Marlon Bishop '07, Lillian Ruiz '08, Vlad Gutkovich '07, and Jon Hutchinson '07.