INCUBATOR FOR SOCIAL ENTREPRENEURS
Hang around Wesleyan long enough, and you're bound to hear the phrase "practical idealism." Coined by the philosopher John Dewey and later adopted by Mahatma Gandhi, "practical idealism" is the third pillar of a Wesleyan education—following "boldness" and "rigor"—defined in the school's mission statement. This phrase points to Wesleyan's objective of empowering students to translate learning into effective work that makes a positive difference in the world. Perhaps no place on campus is more central to achieving this goal than the Patricelli Center for Social Entrepreneurship (PCSE).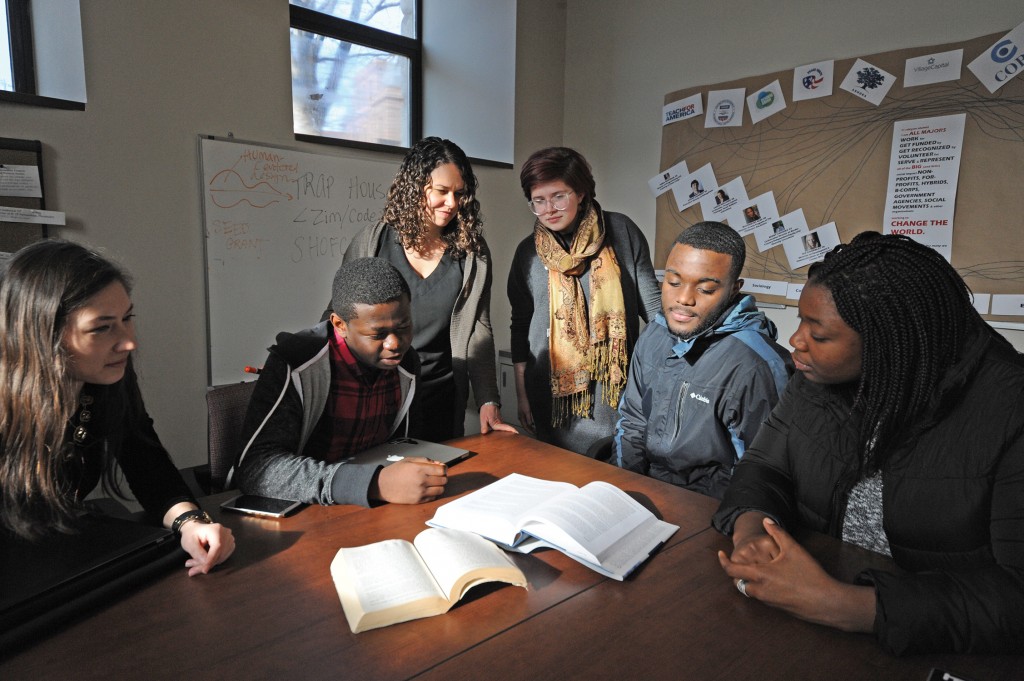 The Patricelli Center was founded in May 2011 through a gift from the Robert '61 and Margaret Patricelli Family Foundation. It is situated under the umbrella of the Allbritton Center, with ongoing support from the Newman's Own Foundation and Propel Capital, which recently announced a new $700,000 challenge grant. PCSE supports students and alumni interested in creating and sustaining programs, businesses, and organizations that advance the public good.
"This all came about because of my observation that Wesleyan students included many current and prospective social entrepreneurs, but the university wasn't helping them to develop and succeed in an organized way," said Bob Patricelli. "If Wesleyan could help produce one Kennedy Odede ('12), why not 10 or 100? I also had a strong feeling that there could be a large community of mutual support among alumni involved in social ventures, and that group could reconnect with Wesleyan and help current students if we created the right organization. Good for students, good for alumni, good for Wesleyan!"
Since PCSE's founding five years ago, the student entrepreneurship scene on campus has gone "from zero to 60," according to Director Makaela Kingsley '98. This culture of entrepreneurship on campus also has been supported by student-run organizations such as the Wesleyan Entrepreneurship Society, also known as WES2, and Kai Entrepreneurship Wesleyan. Progress is recognized beyond campus as well: In 2015, the Princeton Review listed Wesleyan as #1 on Best Schools for Making an Impact, and Forbes positioned Wes at #9 of America's Most Entrepreneurial Colleges, citing the Patricelli Center.
The Patricelli Center supports students and alumni in a variety of ways. "Undergraduates plug in when it works for them," explained Kingsley. "Everything is a la carte; students utilize whichever services meet their needs."
PCSE awards seed grants to students looking to fund the startup or early growth of a social enterprise, and several other kinds of grants for students seeking to build skills, pursue grassroots summer projects, or do socially innovative internships.
The student work supported by the Patricelli Center lies along a spectrum, with social impact work on one end and traditional entrepreneurship on the other. Somewhere in the middle is "social entrepreneurship," a term coined in the 1980s by Bill Drayton, founder of Ashoka: Innovators for the Public. Back then, Kingsley explained, social entrepreneurs were considered rare. But over the past decades, use of the term has exploded, as has the practice of social entrepreneurship at Wesleyan. This fall, for the first time, Kingsley taught a quarter-credit course on social entrepreneurship.
"Ashoka's model has become 'Everyone a changemaker.' We use that same broad definition," said Kingsley. "We support not only entrepreneurs who are launching their own projects, programs, movements, or ventures, but also intrapreneurs who are innovating from within existing institutions, and changemakers who are working to tackle social issues more broadly."
She added, "We are partial to work that is driven by empathy, cultural competence, professionalism, scalable and sustainable business models, and strong leadership."
Kingsley meets with student entrepreneurs at all different stages of enterprise development, and she helps them develop a pitch in order to share their idea.
"If you are working on a project, program, or venture of any kind, you need to be articulate about it," said Kingsley. "The more people you tell, the more valuable feedback you'll get, and the more your work will evolve. In some cases, a good impromptu 'elevator pitch' will lead not just to advice or moral support, but also to new partnerships or financial support."
What follows is a sampling of pitches from students and alumni who have started ventures with help from the Patricelli Center.
JooMah—Kwaku Akoi '14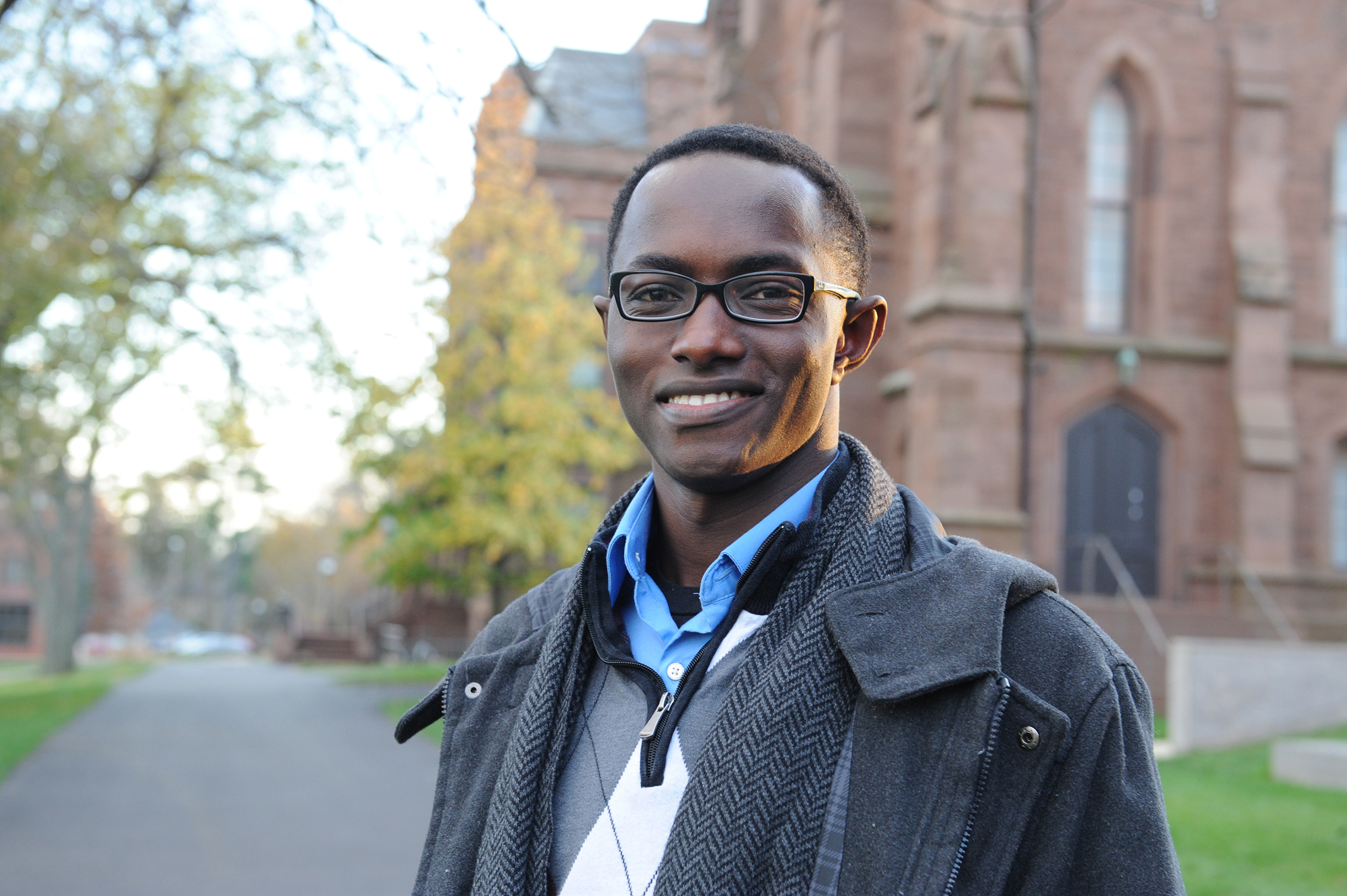 What social problem are you addressing?
Our big challenge is to make African labor markets more efficient. Many African employers rely on manual and inefficient hiring practices, which hurts both the business and qualified job seekers. We democratize access to smarter recruitment technologies, making them affordable and easy to use.
How did you become passionate about this topic?
I co-founded JooMah my junior year at Wes as I pondered human capital development in Africa and the negative impact an inefficient labor market has on the unemployment rate. What really sparked my interest were a number of economics classes I took with Professors Anthony Keats, Melanie Khamis and Gilbert Skillman. Having grown up in Ghana, I knew first-hand how serious the unemployment problem was and how little the government was able to improve the situation for millions looking for jobs. My "aha" moment came when I realized that giving the market better technologies for hiring and then collecting and analyzing data on employment patterns might be the key to drastically reducing unemployment. So I got together with a few really brilliant friends at Wes (Max Dietz '16, Oladoyin Oladapo '14, Sam Giagtzoglou '16, Olayinka Lawal '15 and Justin Raymond '14) to build JooMah from the ground up.
What is your innovative solution?
JooMah is an online recruitment platform that helps employers receive and manage job applications from job seekers. The cornerstone of our platform is a machine-learning algorithm that automatically identifies the best candidates irrespective of the size of the applicant pool, and then highlights those candidates to the employer. In many African countries, unemployment hovers around 25 percent, and this means that if an employer puts their e-mail address out there asking for résumés, they will get inundated. JooMah cuts the time spent screening by 95 percent. And we are offering this at only $5 per job listing, affordable for any African employer.
What does success look like for your organization?
First, there is getting as many African employers using JooMah in as many countries as possible. We are looking at a point when our algorithm is processing at least 5,000 job applications per day. Then, our goal is to become the largest data repository on employment patterns in Africa. Ultimately, if we can get to the point where insights from our data analysis help African governments design sustainable solutions to unemployment, we will be very satisfied.
What are your plans for the future of your organization?
We have seen very encouraging growth in Ghana and Nigeria since launching last summer. In the short term we are looking to quickly deepen our market share in those countries and then expand into East Africa.
Wishing Wells—Brent Packer '15, Tavo True-Alcalá '15, and Nina Gerona '15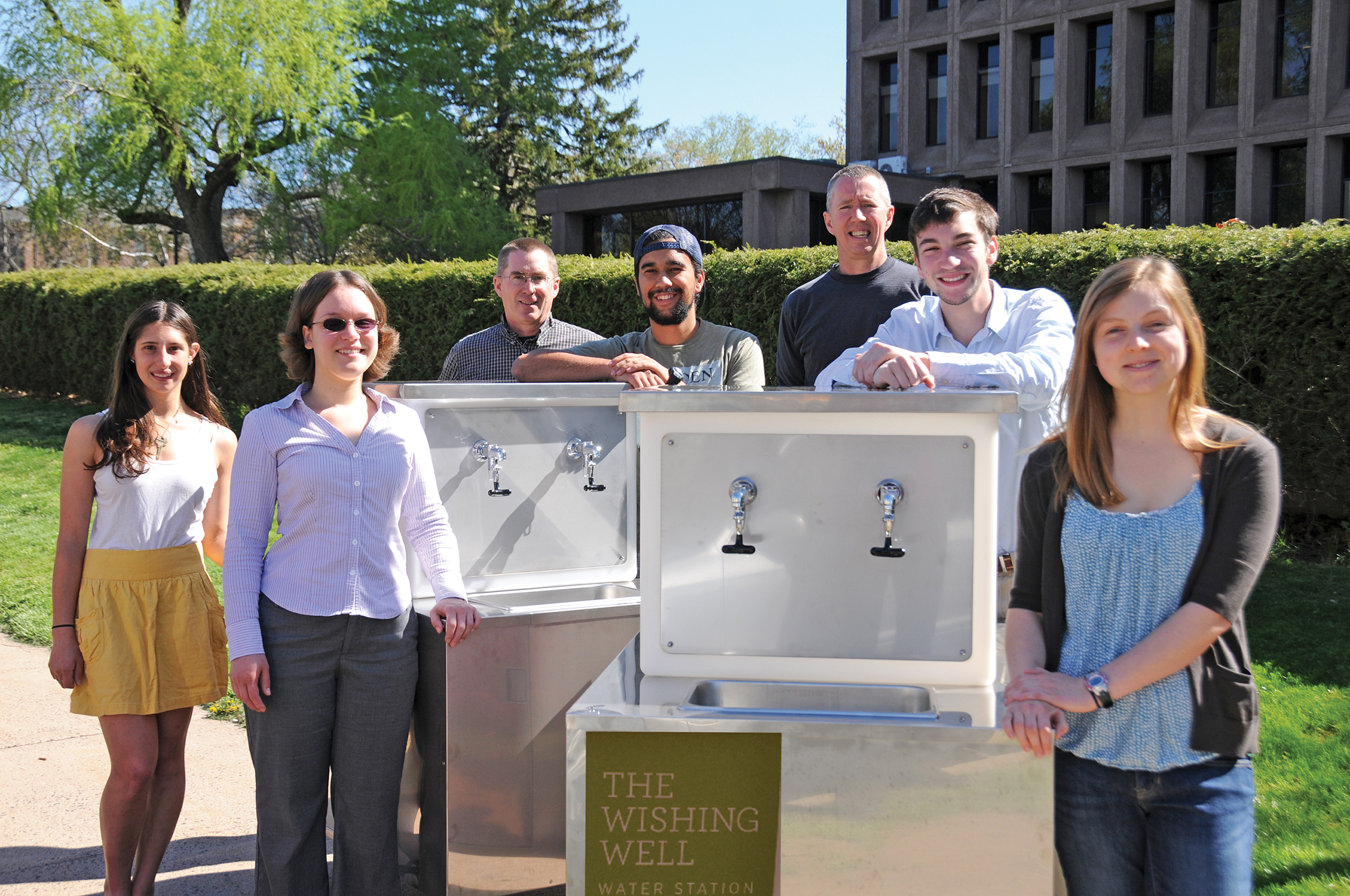 What social problem are you addressing?
The goal of Wishing Wells is to provide a design-based approach to the problem of plastic water bottle waste. The stations offer a sustainable solution for hydrating large crowds. Our project began simply to address Wesleyan's water bottle ban and has now grown into part of the movement working to eliminate unnecessary plastic waste across the country.
How did you become passionate about this topic?
The three of us first met as College of the Environment Presidential Fellows our freshman year, so it was initially the environmental impact that brought us together. The competition Wesleyan ran our sophomore year to design a water station gave us a start, and connecting with the Patricelli Center helped us realize the significance of our solution. They encouraged us to grow our technology beyond our campus to new domains with similar concerns.
What is your innovative solution?
Wishing Wells are innovative in their simplicity, affordability, and hands-on nature of their design. We knew that other water-filling stations were being used elsewhere; however, ours differs drastically in price. Companies typically charge thousands of dollars to rent their machines, often charging for staff to accompany them as well. We did our best to make our system easy to use—no electricity needed, just fill it with ice and connect a hose. This allows us to keep our building price at only a few thousand dollars, far less than other currently offered products.
The process of creating the first Wishing Wells taught us much about sustainable practices and mechanical design. We wanted our project to encourage others, especially students, to experience a similar hands-on educational opportunity while creating their own filling station. We have plans to expand Wishing Wells to four distinct designs, each addressing a different type of event. For example, one model is targeted for large events, while another model is tailored to the needs of the host at smaller events.
What does success look like for your organization?
Our success is measured by the number of organizations and events we help move away from disposable bottles in favor of a better alternative. If this is accomplished by our Wishing Wells, that is great, but even if we inspire another creative solution, that is still a win in our book. We hope to spread awareness of the problem of plastic waste and motivate others to fight back any way they can. In order to increase our potential impact, we have decided to share our design plans for free online so anyone with the resources can build their own Wishing Well. We hope that offering our plans open-sourced will inspire others to share their own sustainable solutions.
What are your plans for the future of your organization?
Wishing Wells is in an exciting stage: We are working with Wesleyan's Introduction to Social Entrepreneurship class, sharing our experience and hearing fresh ideas. We are finalizing our website (wwells.org), including detailed CAD drawings of the updated Wishing Wells models. We are also searching for micro-manufacturers and other strategic partnerships to help us build and distribute our technology.
KIU—Claudia Kahindi '18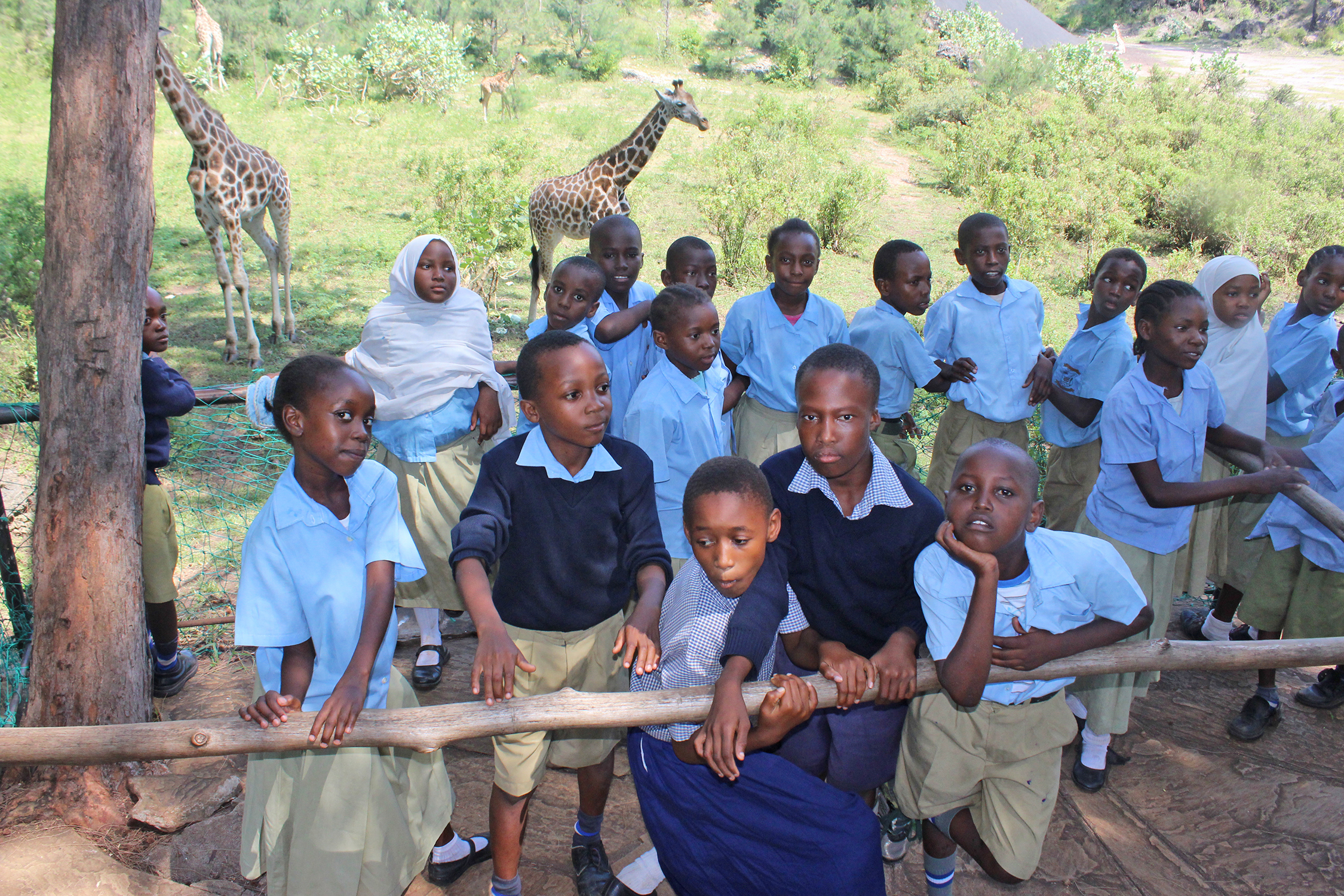 What social problem are you addressing?
I am addressing bigger social issues such as poverty and unemployment that are rooted in illiteracy on the coastal part of Kenya, where I come from. Illiteracy is caused by a lack of adequate proficiency in the English language.
How did you become passionate about this topic?
I have always wanted to address social problems in Kenya—and most of them, such as poverty, unemployment, and political unrest, have their roots in low-quality education. Through research, I discovered the massive regional gap in the education of children on the coast of Kenya.
What is your innovative solution?
Students on the coast perform poorly in the English language compared to their contemporaries in other parts of the country. English is the basis for all other subjects, so this affects their overall academic performance. I designed a six-week English summer camp in which we taught basic colloquial English and mentored 108 grade 4 students. We also used storybooks and computers as teaching aids.
What does success look like for
your organization?
Motivated students and an improvement in their speaking and understanding of English is my idea of success for KIU. We achieved the former, and we are still working on the latter. I'd also like to see this project adopted by the government or other schools.
What are your plans for the future of your organization?
I am thinking of partnering with a nonprofit in Kenya to scale the project to other schools and regions. I do not have a timeline, but it is something that I'd like to continue working on. It is already happening, but we need more people to do it.
Let's Be Clear—Rachel Verner '15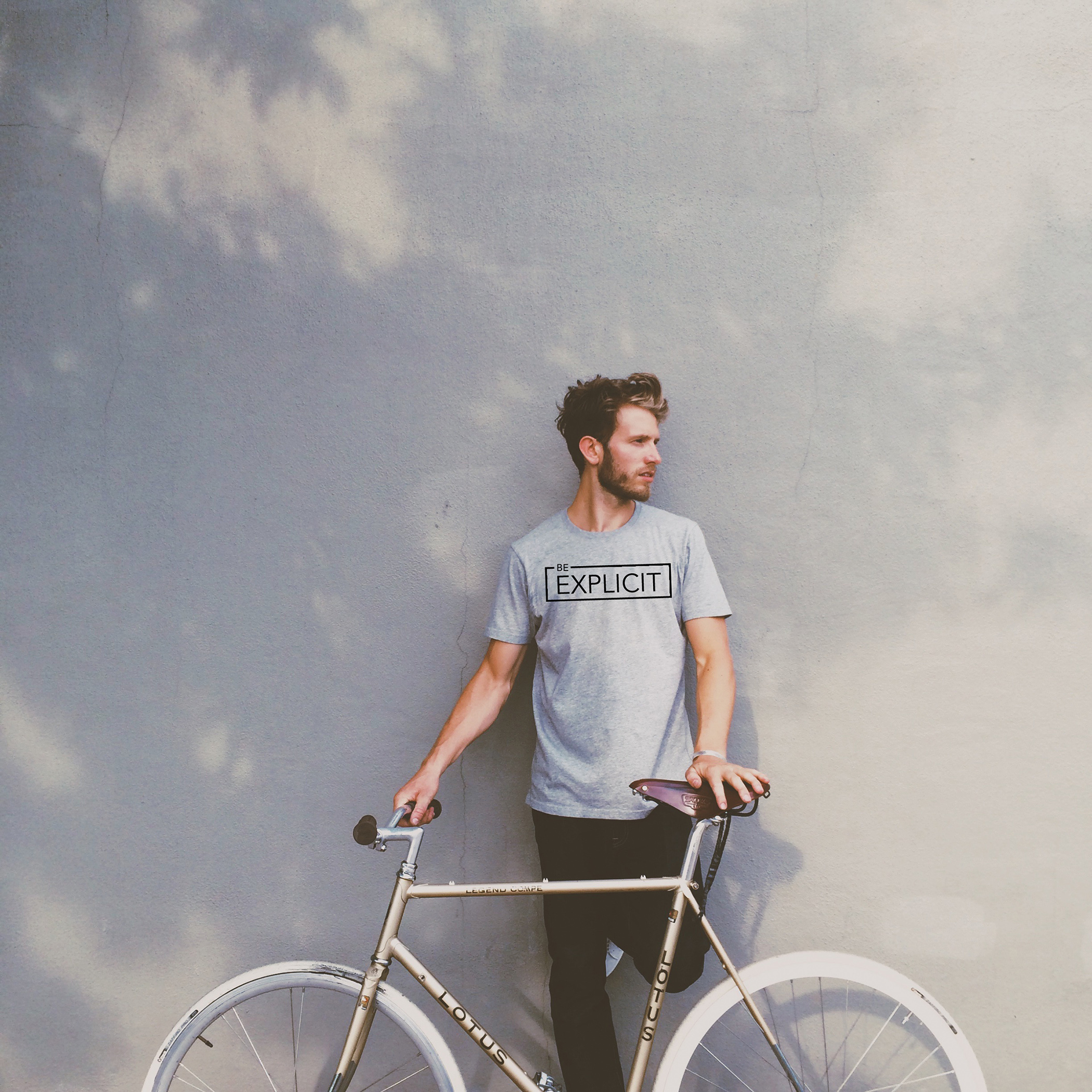 What social problem are you addressing?
We are working to normalize consent in order to prevent sexual violence and create healthier relationships. Every 107 seconds, someone in the United States is sexually assaulted, and two-thirds of those assaults are committed by people whom the victim knew. Victims of sexual assault are three times more likely to suffer from depression, six times more likely to suffer from PTSD, 13 times more likely to abuse alcohol, 26 times more likely to abuse drugs, and four times more likely to contemplate suicide. The need for a cultural change around sex is undeniable—and we are trying to be the catalyst of that shift.
How did you become passionate about this topic?
My interest began during my freshman orientation, as I listened to an upperclassman share her story of being raped. Her speech was incredibly brave, strong, and inspiring—I'll never forget the power with which she spoke. Then, at end of my freshman year, I attended a workshop on sexual violence, led by Alysha Warren (Wesleyan's sexual violence resource coordinator) and Maggie Cohen (Wesleyan's sexual assault team intern at the time). Encouraged by the workshop, I decided I wanted to help survivors on campus. At the start of my sophomore year, I began working with Alysha and Wesleyan's Sexual Assault Response Team. Alysha showed me how to fight for something that I believe in, and helped cultivate a passion in me that is more immense than I imagined possible.
What is your innovative solution?
We are working to prevent sexual violence in two ways. First, we're creating a line of clothing that encourages and normalizes active sexual consent and conversation. The brand serves as a visual reminder of the importance of consent, a conversation starter, a sign of solidarity for survivors, and an immediate, intimate reminder in the bedroom. By playing into consumerism, we're not only lowering the barrier of entry into these conversations about sexual consent, but we're also changing consumer values. Second, we're creating a series of educational trainings and workshops on consent, healthy relationships, supporting survivors, and bystander intervention strategies. The more accessible the information, and the more familiar people are with dialogue surrounding sexual encounters (from consent phrases to bystander intervention strategies), the easier it will be to change behavior. If you're interested in learning more, you can visit letsbeclear.us.
What does success look like for your organization?
The question of success is one I think about a lot. On a micro scale, success is changing one person's attitudes; making one person understand the importance of consent; showing one survivor that there are people who care, who will listen, and who believe them. On a macro scale, success looks like cultivating a culture in which consent is central, where we eliminate the idea of "blurred lines," because consent is so well understood that no one could suggest otherwise. The ultimate goal for us is to help eradicate rape culture.
What are your plans for the future of your organization?
Short term, we are planning to launch a Kickstarter campaign this summer to try to secure enough funding to scale up our clothing production. (For updates on the Kickstarter campaign, please join our mailing list at letsbeclear.us.) We're also working to create a few workshops to offer within our education department. Eventually, I want to have the resources and demand to offer personalized workshops. I'm also hoping we'll be able to build up a legal team to provide support to survivors, and to work with universities on their sexual violence policies and procedures.
Seed Grant Competitors Pitch to Board of Trustees
The last weekend in February, six finalists for $5,000 seed grants awarded in the Patricelli Center's annual competition presented pitches for their ventures before the Board of Trustees, Patricelli Center Advisory Board and Seed Grant judges, as well as representatives of CT Innovations and the State of Connecticut Department of Economic and Community Development, fellow students, and others. Three of the projects received $5,000 grants:
Kindergarten Kickstart
Stephanie Blumenstock '16, Meg Narwold '16, and Natalie May '18
Kindergarten Kickstart is an innovative research-based, summer pre-K program for children in Middletown who could benefit from extra preschool experience before beginning kindergarten. Through a partnership between university-based research labs, Middletown Public Schools, and local community organizations, Kickstart aims to bridge the research-to-practice gap and improve participants' school readiness skills through a short-term, high-impact, low-cost preschool program.
Trap House
Bashaun Brown (former student in Wesleyan's Center for Prison Education), Sara Eismont '18, Irvine Peck's-Agaya '18, and Gabe Weinreb '18
Trap House is a startup incubator that operates in neighborhoods with high rates of drug activity. TRAP stands for Transforming, Reinventing, And Prospering. Recognizing that hustlers are entrepreneurs starved of opportunity, TRAP will help them recognize their talents, identify their passions, and launch micro-ventures in the formal market, providing the financing, technical assistance, and network their clients need to succeed.
Walking Elephants Home
Becca Winkler '16
The Mahouts Elephant Foundation (MEF) is a non-profit that supports elephants and their Karen mahouts (owners) in Thailand. The goal of Walking Elephants Home is to collaborate with indigenous people and prove that alternative forms of ethical tourism are possible through a business model that allows mahouts who free their elephants to earn a better income through sustainable ecotourism. Returning elephants to their natural habitat not only improves their well-being but also enhances biodiversity and prevents further deforestation.