SCHOLAR ATHLETE: SU PARDO '16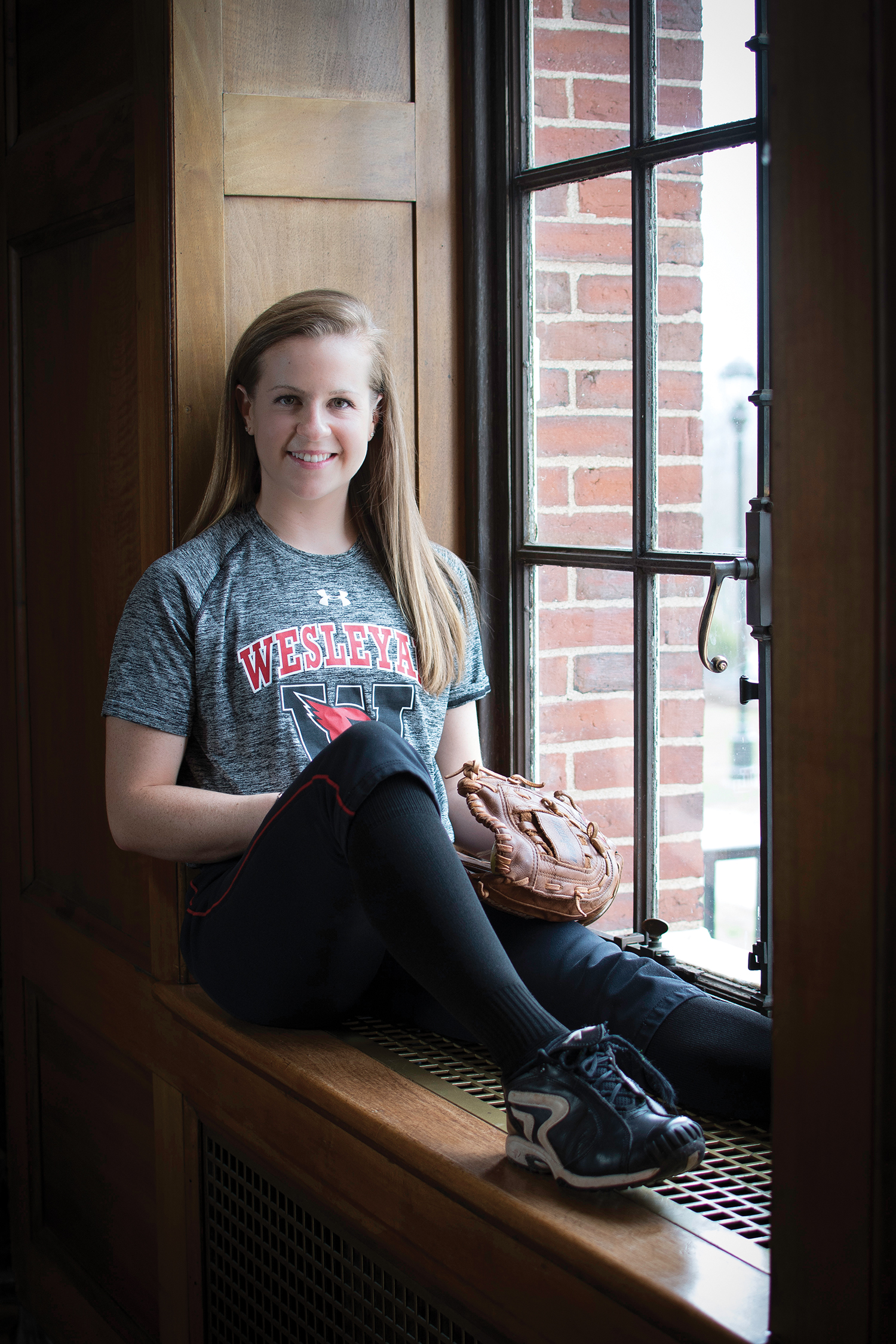 Su Pardo '16, pitcher for the Wesleyan softball team, is majoring in classical studies and economics.
"I'd taken four years of Latin in high school," she explains. "Economics, however, was a foreign concept, but I really liked how applicable it is in the world today. I'm also very math-oriented, so I like synthesizing data and qualitative research to create my own thesis." Recently she's written papers on gender inequality and HIV-prevalence trends in Africa and South America.
In March, she was getting ready for both her senior season on the mound—and her post-Commencement career: an equity trader for Trillium Trading.
"I'll definitely be translating skills that I learned in sports into my career," she notes. "It's a performance-based job, finding original strategies to create value in a volatile market. But we'll also be working in teams.
"My athletic career hasn't been all successes, which teaches persistence." In her first year at Wesleyan, she was one of the best pitchers in the NESCAC, garnering Rookie of the Year, first team all-NESCAC, and third team all New England titles. Then, suffering an arm injury, she had to work her way back. Last year, her NESCAC ranking was third in strikeouts per game (7.44) and fifth in opposing batting average (.226).
"As an athlete, I have that competitive spirit, so I keep pushing myself. The desire to win is always there; you can't fake that. And when you have your teammates pushing themselves, it makes it that much easier to push yourself—in athletics and academics." And soon in her career.