AN APPETITE FOR RISK AND AMBIGUITY
Joshua Boger '73, P'06, '09, Wesleyan's chair of the Board emeritus, has encouraged trustees to look far down the road, not just over the hood.
JOSHUA BOGER '73 often talks about a principle that infused the culture at Merck, where he began his career as a scientist. Company founder George Merck, speaking in 1950, said he believed that if his company looked after patients, profits would take care of themselves. The better his company had attended to that view, Merck stressed, the greater its profits had been.
This principle has guided Boger since 1989 when he founded Vertex Pharmaceuticals, now a multi-billion-dollar company housed in an impressive new headquarters in Boston's Innovation District. With the expertise he gained at Merck and a keen desire to tackle some of the biggest challenges in medicine—the kind that would require raising vast amounts of capital from investors—he pursued work that would need more than a decade to come to fruition. Drugs followed for deadly diseases with limited numbers of patients, such as cystic fibrosis. The drugs have proved to be successful, and so has the company.
As chair of the Board at Wesleyan (now chair emeritus), Boger always encouraged his fellow trustees to take the long view. His goal in leading the Board in an exercise to develop "Big Hairy Audacious Goals"—the sort that might be realized over a 50-year period—was not to develop a 50-year plan, but to free everyone's thinking from the constraints of the here and now. One "Big Hairy Audacious Goal" identified by Boger is for Wesleyan to have an outsized impact on how a transformative liberal education is conceived and delivered.
He speculates that 50 years from now Wesleyan might offer a continuum of educational experiences ranging from the traditional four-year residency on campus to a completely non-resident, single-topic experience for millions of students worldwide—with options in between. Wesleyan's success in reaching well more than one million students to date on Coursera and the various degree and non-degree options offered through Wesleyan's Graduate Liberal Studies program suggests a step toward such a future.
"Joshua has always encouraged me to think about how higher education might change and to experiment rather than worry about what might go wrong," said President Michael S. Roth '78.
"Joshua has a great appetite for risk and a high tolerance for ambiguity," Roth added. "His confidence extends to letting things play out rather than trying to manage everything, and then seeing how he might make best use of his talents."
Case in point: 41 Wyllys Avenue, now Boger Hall. When Roth was worrying about a plan to house the Paoletti Art History Wing, the College of Letters, and the Gordon Career Center—three entities with no apparent fit—under one roof in the newly renovated building, he received this response from Boger: "That is what's so great about it. There is no obvious connection. Really interesting things will come through serendipity."
Most of the Board's concerns lie closer than the 50-year horizon. Schooled in the complexities of running a large organization, Boger guided the Board in developing a strategy map—literally a one-page articulation of Wesleyan's values, core purpose, and strategies.
"I'm of the opinion that any strategy that can't be put on one sheet of paper won't be executed," he says.
The strategy map identifies a core purpose of the university: "To provide a transformative liberal arts education that inspires a lifelong commitment to learning, leadership, and service." True to the spirit of scientific inquiry, Boger believes that core purposes are discovered, not declared—and he and his fellow trustees discovered this core purpose together through an intensive discussion at an annual retreat in 2009.
The map is built from the ground up and elaborates specific strategies for the university to work within a sustainable economic model, energize Wesleyan's distinctive educational experience, deliver exceptional stakeholder experiences, and enhance recognition of Wesleyan as an extraordinary institution.
Enhancing recognition emerged as a prominent strategy late in the process of creating the map, and it was surprising to some, Boger acknowledges.
"Recognition needs explication," he says. "It's a pretty packed word." In his view, it's a "good marker with a lot of virtues." It's not about capturing attention in the moment, nor the rank in U.S. News & World Report, nor even just about being notable. Boger describes recognition as a solid value enduring over time—one that's enhanced by the halo effect of alumni who have made significant contributions to society.
"The business proposition of the university means as much to the graduates as to the people there now," he says. "The value of a Wesleyan education as perceived by the world at large changes a lot, according to Wesleyan's reputation. Alumni should care deeply about whether current students are fulfilling the mission of the university. One of the great things about Wesleyan is that its reputation has been pretty high and pretty consistent, though there are parts of the United States and the world where we could be better known."
The charge to work responsibly within a sustainable economic model has been critical to the success of the THIS IS WHY campaign. When Boger became chair of the Board in 2009, the economy was just beginning to recover from the financial meltdown. Wesleyan's endowment, like many other university endowments, had taken a large hit, with numerous ramifications on campus. Boger credits the faculty and staff for accepting cutbacks during that period with a spirit of shared sacrifice that helped Wesleyan weather the financial storm.
Now the university is on solid ground financially. The budget is managed with restraint, the endowment draw has dropped from a high of more than 7 percent to a fiscally prudent 4.3 percent, and alumni, parents, and other members of the Wesleyan community have generously supported the THIS IS WHYcampaign. And Wesleyan's finances are more transparent.
"It's helpful to have more transparency and buy-in to the details of the financial model," he says. "It makes raising money easier. People who have accumulated wealth want to give to an institution that manages money well. Now you know that a dollar given to Wesleyan will be a dollar well spent."
The process of creating more fiscal discipline involved a Boger innovation: Board working groups. These ad-hoc collections of trustees addressed a variety of topics—including the endowment draw and the university's acquisition of debt— and were part of Boger's broader strategy to engage the Board in work that would contribute intellectually to Wesleyan's mission and planning. Board working groups established clear policy guardrails to discourage the university from drawing excessively on resources that will be needed in perpetuity.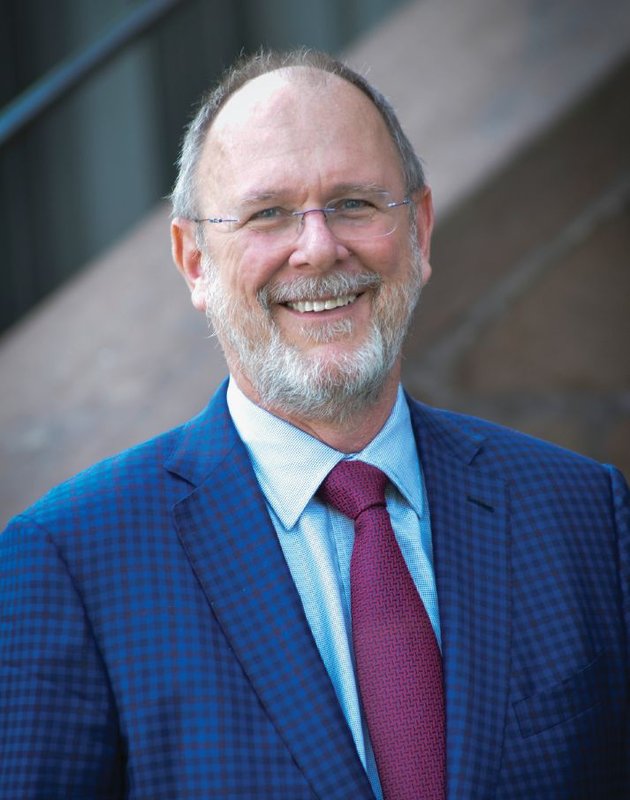 "WESLEYAN IS IN A GREAT POSITION TO CHANGE THE ROLE OF A LIBERAL ARTS EDUCATION."
The THIS IS WHY campaign has been notable for growing the endowment rather than funding new building projects, but it has injected resources into key areas, from offering an increased number of small classes to experimenting with different teaching models, including flipped classrooms (where students are expected to absorb traditional lecture material outside class and focus on discussion or projects in class). Pedagogical initiatives in the sciences have led to noteworthy progress in retaining students who in the past might have become frustrated and abandoned science studies altogether. Wesleyan's four new colleges are offering programs structured around the environment, film, integrative sciences, and East Asian studies. Endowment funds have strengthened time tested programs such as the Center for the Humanities, as well as new programs that have already had a pronounced impact on the university, such as the Patricelli Center for Social Entrepreneurship.
"I think we're in a period of change in education, in the way education plays into one's life and career, and what a career means," says Boger. "Wesleyan is in a great position to change the role of a liberal arts education and reshape the dialog. That would be much harder for Harvard to do; it's too big."
During his tenure as chair, Boger asked the Board to undertake a searching examination of issues related to equity and inclusion—not in reaction to any scandal or federal inquiry, but out of a conviction shared by Board colleagues that Wesleyan needed to do a better job of promoting inclusivity on campus.
"This place has a history of bringing up tough conversations," he says. "I'm glad that during my time as chair, we've not shied away from that."
As a result of that discussion and others, the Board amended its strategy map to include a commitment to equity and inclusion as a fundamental value of the institution— one intended to inform decision making about all major issues.
Throughout his time as chair, Boger has been a strong advocate for engaging in educational experimentation while maintaining fiscal discipline. Roth says he's kept this approach at the forefront of his own thinking.
"Masterful, courageous, principled, and successful"—that's how Donna Morea '76, Boger's successor as Board chair and chief executive officer of Adesso Group, a business consulting firm, describes the way Boger helped Wesleyan face challenges in the aftermath of the financial crisis and worked with the Board to develop a strategic vision. Morea views the strategy map as an "enduring document"—a guide that for the foreseeable future will help the Board make choices, focus on priorities, allocate resources, and, most important, assess whether progress is being made toward goals.
Wesleyan's approach to cutting back was surgical and thoughtful, she contends, and was particularly noteworthy for protecting academics. The university did not freeze faculty hiring, as many institutions did, and this enabled Wesleyan to bring in outstanding new faculty.
Perhaps the most controversial decision during Boger's tenure was the move away from "need blind" in admission to "need aware" for approximately 10 percent of the admitted class. In Morea's view, that decision has enabled Wesleyan to live within a budget and meet the real needs of admitted students, though she acknowledges that losing need blind was hard.
"In the end it was a good decision, not only for Wesleyan's financial situation but also for the students who come here," she says.
Asked about Boger's style of leadership, Morea immediately cites his "wry, witty sense of humor, self-mocking of our foibles and his own. He's led by example. He's been generous in every possible way to the institution. He's great at picking people to do hard jobs."
Boger, in turn, appreciates Morea's skill in bringing out the best in individuals. "Donna has huge empathy and ability yo read individuals in a room, as well as high analytical capability," he says. "She has managed a company and knows that no matter how smart you are, the room is smarter."
Boger asked the Board to undertake a searching examination of issues related to equity and inclusion.
In both his professional and personal life, Boger exudes creativity and sees little difference between conducting science experiments and taking stunning underwater photographs (some of his images are displayed in Exley Science Center). The same creative spirit animates his family: Amy Boger, his wife, is a pediatrician turned professional ceramics artist. Zachary '06, a film and philosophy major who tutored students in calculus and stayed a fifth year at Wesleyan on a writing fellowship, is now a documentary film editor in New York. Isaac '09, a chemistry major, now produces pop-up dance events at unconventional venues in Seattle for hundreds of people. The Bogers' youngest son, Samuel, is a Brown University graduate who works for Google in London.
Boger insists that he's never planned a career transition; rather, he has gravitated toward projects that pique his interest. These days that includes serving as chair of MassChallenge, a nonprofit that Boger describes as the world's largest business incubator. Each year, the organization chooses about 130 startups from some 2,000 applicants to come to Boston for four months of intensive work with volunteer experts in all aspects of business development. It's a creative mashup that puts social entrepreneurs at work side-by-side with tech developers. Showing a hint of ironic appreciation, Boger points out that the social entrepreneurs compete very well for the ultimate prizes of $50,000 to $100,000—often besting the brightest technical teams.
One of last year's MassChallenge winners was an entrepreneur from Mexico City who collects, cleans, and sorts used clothing, hanging it neatly on racks to sell to the underprivileged for a very modest profit. In so doing, the project provides a dignified shopping experience for people who would usually have no choice but to rifle through piles of dirty clothes on the street to find what they need. The winner has plans to expand to 10 other cities in Mexico.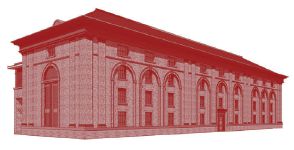 "His mission statement is all about empowering people," Boger says. "He needs profit because he needs capital to open other stores. Profit does not mean that you don't have a mission; profit is where you get your capital. And he's not raising prices as he gets bigger. What a story! We handed him a check for $100,000."
As chair of the Board at Wesleyan, Boger thrived on work, on having fun, and on engaging the Board in meaningful tasks. He wears heavy responsibility lightly and accepts that not all will go as expected, says Roth, adding, "He loves the place so much. He has loyalty and love for alma mater beyond reason, and we've been so much the better for it."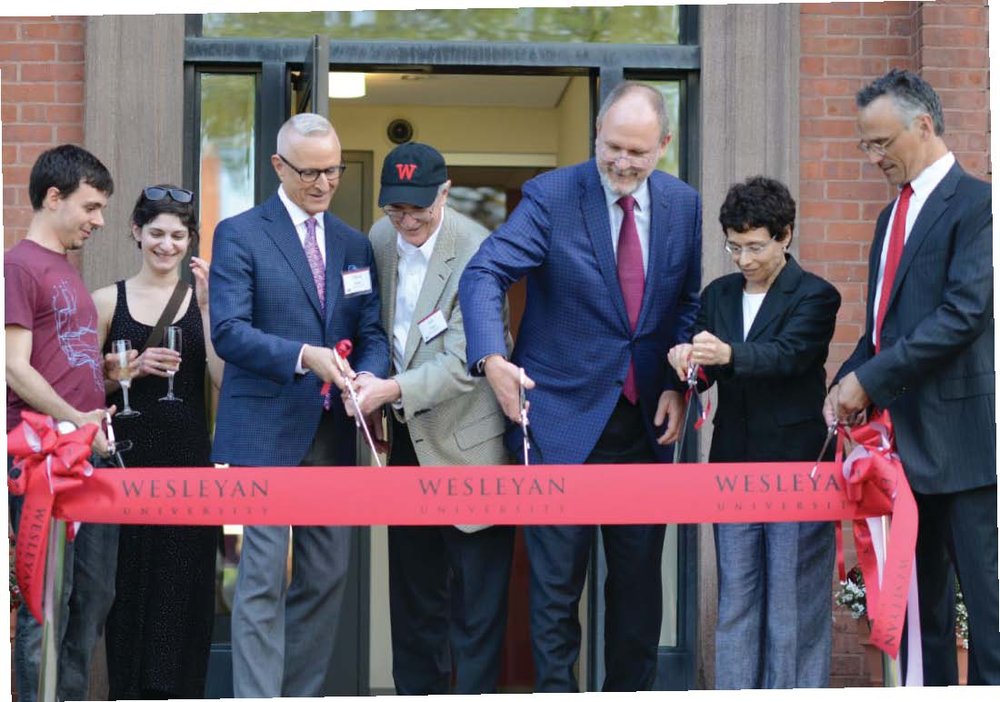 The Wesleyan community gathered during Reunion & Commencement Weekend 2016 to dedicate Boger Hall, named for Joshua Boger '73, P'06, '09 and Amy Boger P'06, '09. Boger Hall houses Wesleyan's Gordon Career Center, the College of Letters, and the Paoletti Art History Wing.
Joshua Boger '73, P'06, '09 served as chair of Wesleyan's Board of Trustees beginning in 2009. Founder of Vertex Pharmaceuticals and current executive chairman of Alkeus Pharmaceuticals, he is one of our nation's leading entrepreneurial scientists. Wesleyan's mission statement speaks of "boldness, rigor, and practical idealism," and these qualities—so evident in Joshua's commitment to curing diseases— are evident, too, in the guidance he provided to our university. Wesleyan has gained much from his wisdom, unflagging enthusiasm, and singular grace.
During his time as chair, Wesleyan has had its most successful fundraising campaign ever: the THIS IS WHY campaign, which came to its triumphant conclusion on June 30. Joshua, who retired as chair at that time, and his wife, Amy P'06, '09, have contributed an extraordinary $20 million to the campaign—including $11 million to establish an endowed scholarship program for Wesleyan students and a gift to create the Joshua Boger University Professor of the Sciences and Mathematics.
For the Boger family's enduring contributions and outstanding service to the university, Wesleyan was proud to announce the naming of Boger Hall—the architectural award-winning and LEED "Platinum" certified building at the heart of campus that houses our state-of-the-art Gordon Career Center, along with the College of Letters and the Paoletti Art History Wing.
—MICHAEL S. ROTH '78, PRESIDENT