HISTORICAL ROW: WILLIE KERR: A WESLEYAN ORIGINAL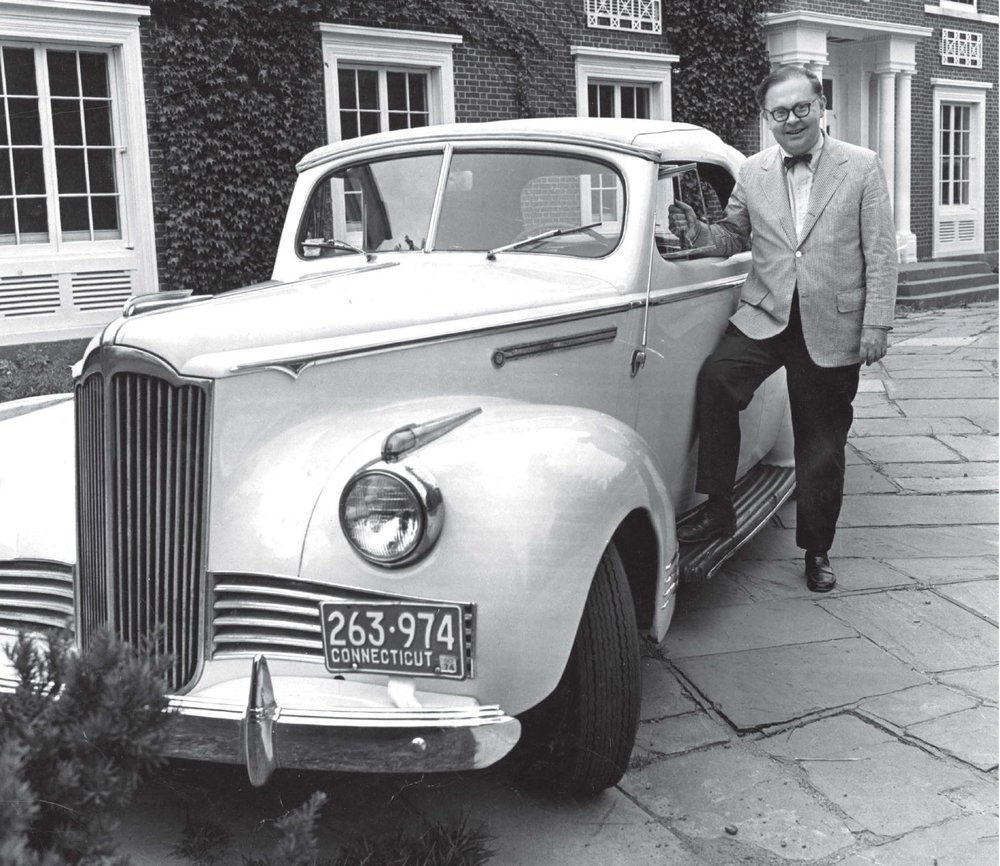 Clarence Williams "Willie" Kerr was truly a Wesleyan original, filling many roles during his time at the university.
Kerr was "a father figure for Wesleyan," according to the Argus. He was "urbane, witty, almost courtly in manner," as described in these pages in 1974. In the words of Professor Nathaniel Greene, Willie was "an institutional treasure." He received his BA from Princeton and PhD from Harvard. A scholar of the Renaissance and Reformation, he joined the university in 1959 as an assistant professor in the History Department. He later served as assistant provost, provost, and secretary of the university, while continuing to teach. In 1990, he won the Outstanding Service Award. He retired in 1993, becoming secretary emeritus, and died in 1999.
Alberto Ibargüen '66 remembered that if he asked Willie "who was king of a particular country on a particular date centuries ago, he might say something like, 'Well, Al, John was king, married to the queen of someplace else, son of James the Gros and father of Charles the Bald, later to marry his first cousin, with whom he sired George, who changed the course of history at the battle of thus and so, loved by his people and died in the company of a lady not his wife.'"
Willie had a gift for language. About the study of history, Willie remarked, "One does not give up rigorous study of the past because it is momentarily fashionable to regard history as merely a repository of error and pernicious or irrelevant example." He toasted Wesleyan's successful Campaign for Liberal Learning in 1987 thus: "To the maestros of mendicancy, to the lions of largesse, to those who have raised beggary to one of the beaux arts, to those who have lifted liberality to the height of bright beacons, and to that end for which you have worked so hard and given so much that minds might freely seek and spirits finely soar, I lift my glass to liberal learning at Wesleyan, and those who serve it so well."
At Willie's memorial service, President Colin Campbell described how he had left "a lot of wonderful memories: of loyal friendship and wise counsel; of legendary eloquence and irreverent wit; of festive evenings at Lutece and the wee hours at O'Rourke's; of foreign travels and quiet holidays; of exuberant bashes at Psi U and proper soirées at 101 High Street; of stirring lectures; of nostalgic reunion talks; of impeccable meeting minutes recording sometimes less-than-impeccable meetings; of royals, any royals, past or present; their politics, their progeny, and their peccadillos. He understood this place, this very complex wonderful place. He understood its historic and its contemporary circumstances. In the current lingo—he got it—a term he, of course, was not inclined to use."