BRUMBERG '17 WINS PRINCETON IN LATIN AMERICA FELLOWSHIP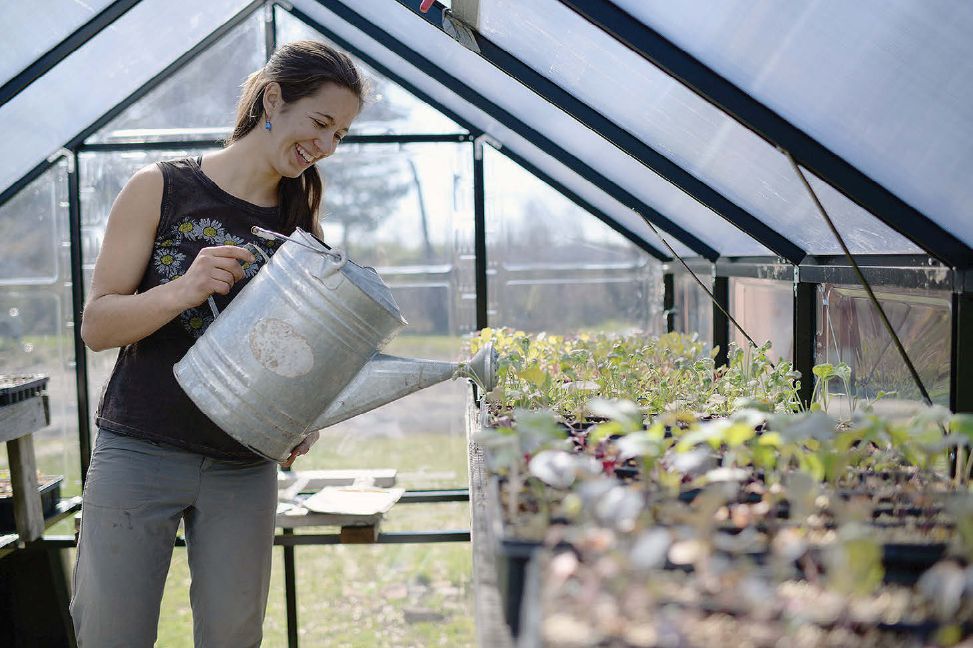 Hilary Brumberg '17, who volunteers at Wesleyan's Long Lane Farm, recently received a Princeton in Latin America Fellowship to develop an environmental education program in Costa Rica.
As a Princeton in Latin America Fellow (PiLA), Brumberg will spend next year working at Osa Conservation in Costa Rica developing a river conservation and environmental education program.
Brumberg is double majoring in earth and environmental sciences (E&ES) and Hispanic literatures and cultures. She's also working on the environmental studies certificate.
PiLA matches highly qualified and motivated recent college graduates with partner organizations engaged in socially responsible development projects in Latin America and the Caribbean. The graduates engage in year-long service fellowships with nonprofit, public service, humanitarian, and government organizations with a social mission throughout the region. The program was established in 2002 by a group of Princeton students, alumni, sta., and faculty. Last year, Delaine Winn '16 won the PiLa Fellowship and spent a year at Hospitalito Atitlán in Guatemala working in public health.
Brumberg applied to PiLA "to have new experiences and do constructive service work after graduation, preferably making contributions using tangible skills," she explained. "The fellowship seemed like a great fit because I share PiLA's mission to strengthen the Americas through positive social change, which I believe requires education and sustainable resource management to develop resilient communities. I am excited to combine my Spanish language and cultural understanding from my Hispanic literatures major and study abroad, and my environmental science knowledge from my E&ES major and research experience to further the conservation of a beautiful, biodiverse region."
Brumberg will be overseeing Osa Conservation's Rios Saludables program, a multi-faceted new initiative that engages local communities in education, research, and conservation through monitoring water quality and ecosystem health.
"I will work to create citizen scientists of people of all ages and backgrounds, including school children, teachers, local activists, local authorities, volunteers, and international scientists, by collecting field data and creating volunteer modules," Brumberg said.
In addition to fostering local environmental stewards, Rios Saludables provides baseline data for longitudinal analysis of Osa Conservation's land stewardship program and Brumberg hopes to expand volunteer involvement, push the project to include higher-level ecological and biogeochemical research, and look at how water quality fits into larger land management issues.
"It's my dream job, and I'm super excited to expand this important program, meet interesting and passionate people, to speak Spanish, and to learn a lot about the ecology of Costa Rica," she added.
In the long run, Brumberg plans to pursue a career as an environmental scientist and educator by working with communities to mitigate the e.ects of climate change and pollution on local rainforest, mountain, and agricultural systems.
"I believe the biggest impact happens through the education and empowerment of locals, especially youth, to become important and powerful agents for change," she said.