EVERY PORTRAIT TELLS A STORY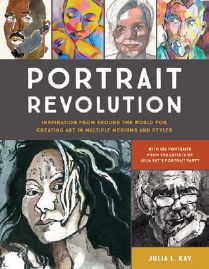 When computer-analyst-by-day-artist-by-night Julia L. Kay '83 invited fellow artists to draw each other via an online portrait drawing group, she had no idea how many, if any, would respond. Seven years later, almost 1,000 artists from 55 countries have contributed 50,000 creations to Kay's international online collaborative art project, Julia Kay's Portrait Party (JKPP). A selection of those artists and their work are featured in Kay's new book, Portrait Revolution: Inspiration from around the World for Creating Art in Multiple Mediums and Styles (Pimpernel Press, UK and Watson-Guptill, USA).
Kay's journey from creating large-scale paintings based on plant shadows to drawing portraits of herself and others began more than ten years ago, when a move necessitated a change in creative plans. "In my new studio, I didn't have the western light, and life was keeping me too busy for the larger works," says Kay. "One day I made a quick self-portrait and realized I could do at least that much every day." Every day turned into three years, during which time Kay created more than 1,000 self-portraits.
Even though she was ready to stop drawing herself after three years, Kay wanted to continue the daily commitment she had developed during that time. "It turned out self-portrait artists all over the world were hungry for a different subject to draw," says Kay. "And the portrait party idea caught on."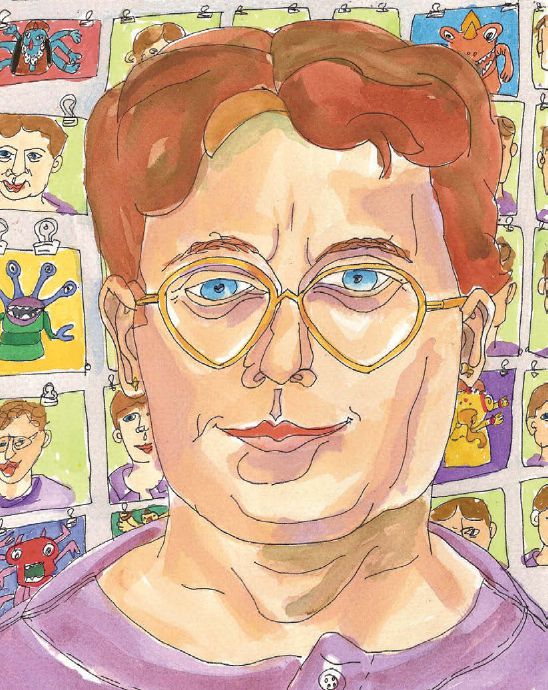 In the Hall of My Ancestors
PEN AND WATERCOLOR ON PAPER, 8.5 X 11 INCHES
Kay, in front of a month's worth of self-portraits, drawn in traditional pen and watercolor, with a technological twist. "I liked the drawing a lot and wasn't sure watercolor was the right way to go," says Kay. "So I scanned it, printed it out on high-quality paper that could take watercolor, then painted on the print."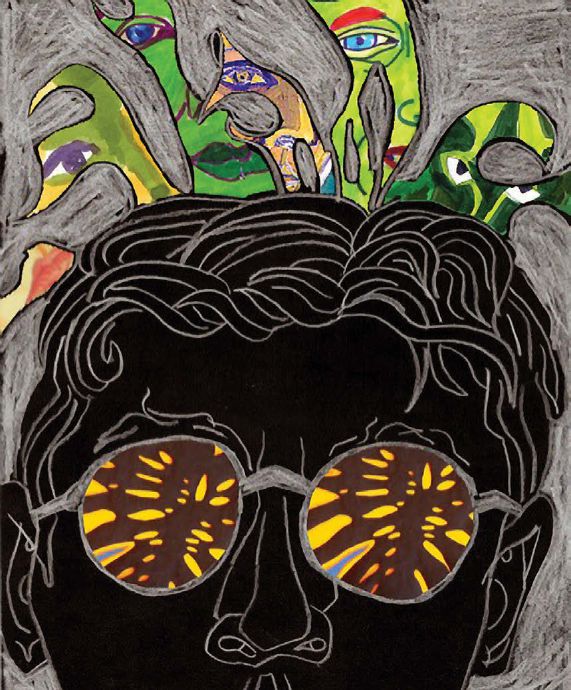 Julia in the Sky with Oba
DIGITAL COLLAGE OF CUT PAPER, ACRYLIC, PENCIL, AND OTHER DIGITAL IMAGES USING THE JUXTAPOSER APP ON AN IPOD TOUCH
Kay continued to mix media and techniques and to occasionally bring the plant forms into her portraits. "This piece was drawn on paper, then scanned. On the screen of my tiny iPod Touch, I collaged scans of cut paper plant pieces onto the glasses to echo the leaf shapes behind my head, and collaged a variety of paintings in different media—many previous self-portraits— into the leafy crown."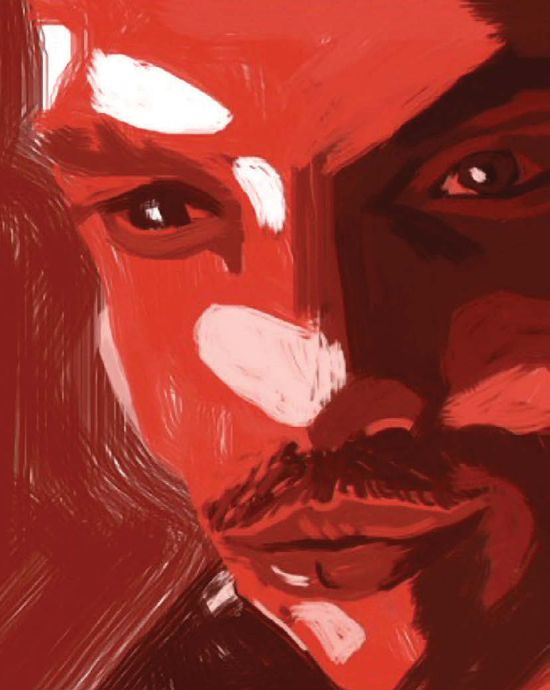 Luis in the Light, Spain
INSPIRE APP ON AN IPOD TOUCH
As JKPP was starting, drawing on iPhones was emerging as a medium, and soon traditional and digital artists from around the world were mixing mediums at JKPP. The iPad brought a larger surface and a larger variety of apps, including ones that simulated the textures and qualities of traditional media. "Being connected with artists all over the world made the world my village," says Kay.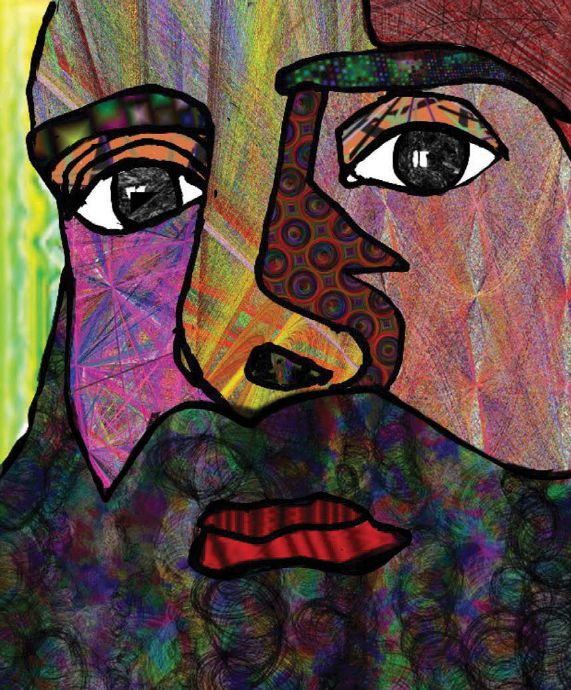 Collaborative Portrait of David V. Feldman, USA
DRAWN IN SKETCHCLUB APP, THEN UNION APP USED TO COLLAGE SUBJECT'S ABSTRACT IMAGES, WHICH HE RENDERS FROM SMALL CHUNKS OF PURPOSE-BUILT POSTSCRIPT CODE
Not every one of Kay's portraits is for JKPP. Here, a collaboration with mathematician, musician, artist, and friend David V. Feldman PhD '88. "David writes postscript code to create abstract images; I collaged his work into a portrait of him," says Kay.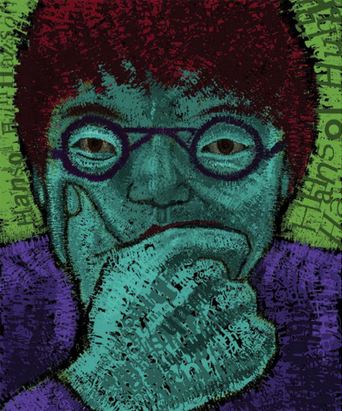 Hansol, South Korea
TYPEDRAWING APP ON AN IPAD
Kay was an early adopter of the Typedrawing app and used it to build up rich textures. "Sort of like drawing with pastels on nubby paper," she says. The app was developed by Hansol Huh, who later joined JKPP. "We corresponded over features and translations and life, and became friends," says Kay. "Ironically, he prefers to draw with a pencil on paper!"
Learn more about Julia L. Kay and join her portrait party online at Portrait of an Artist.