A Brief Representative History of African American Studies at Wesleyan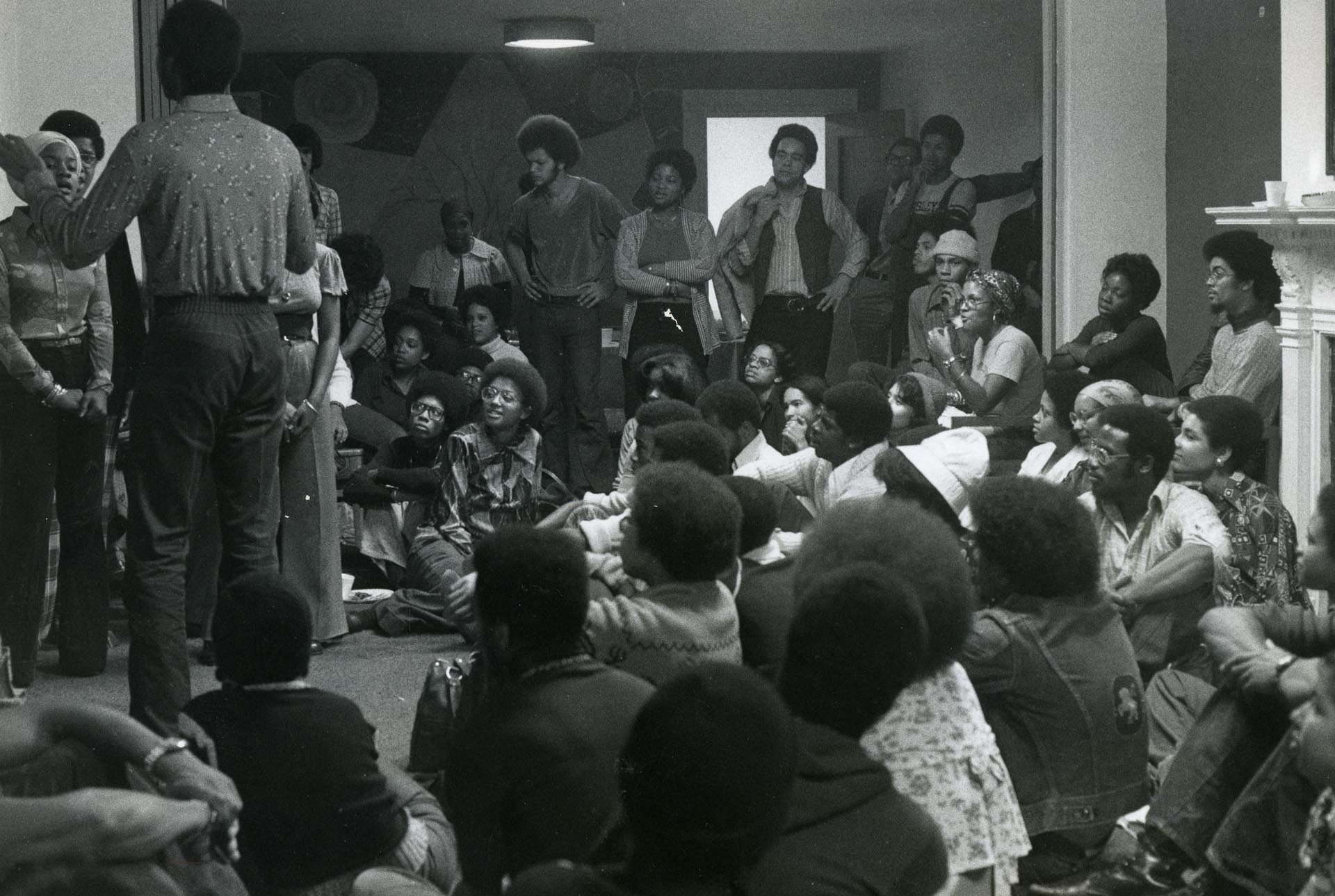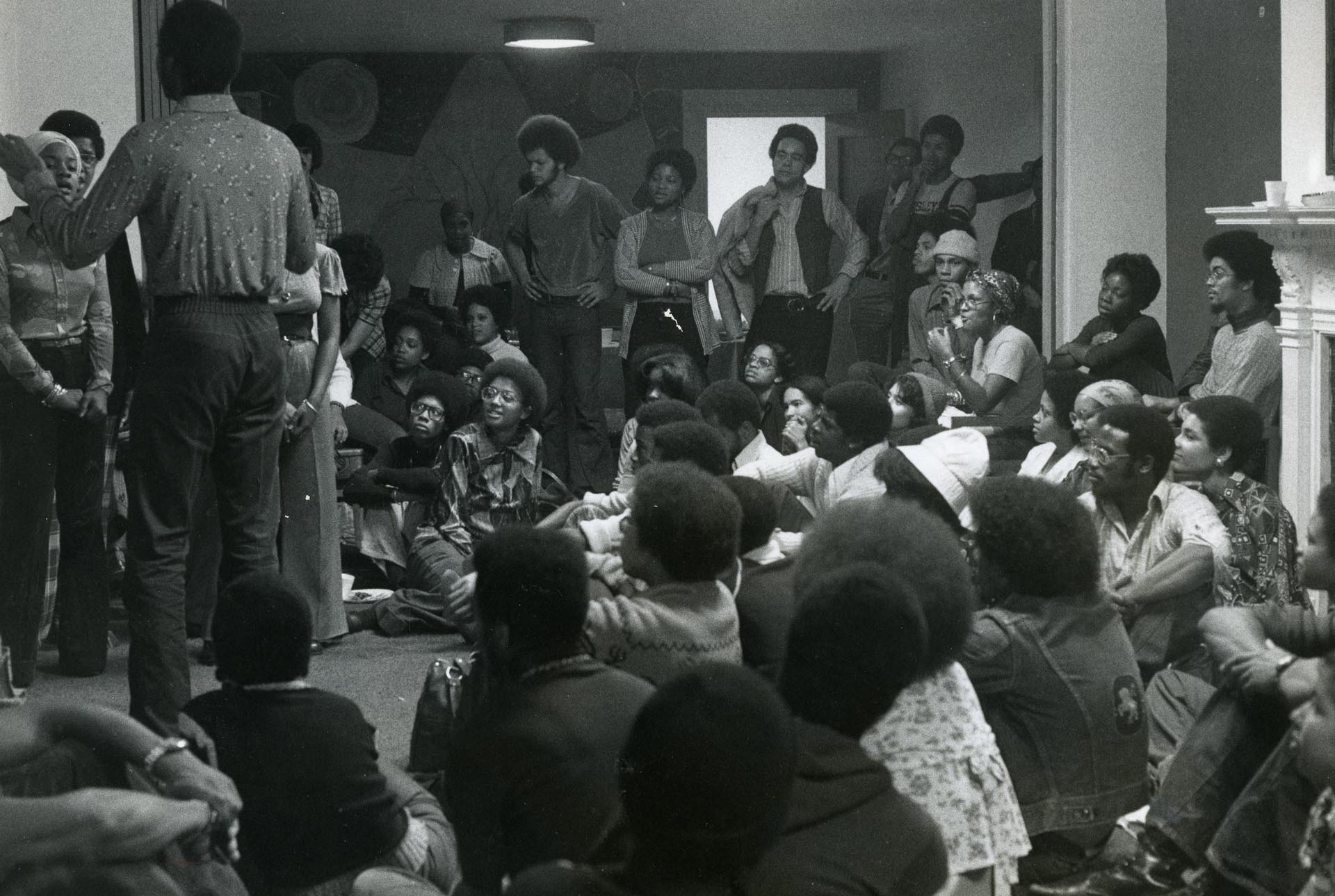 By Jocelyn Maeyama '22, with assistance from Jesse Nasta '07, visiting assistant professor of African American Studies.
On December 4, 2018, Wesleyan faculty voted to grant department status to African American Studies. To provide context, we offer this timeline.
1832: First Black student arrives at Wesleyan: The year after Wesleyan's founding in 1831, Charles B. Ray became the first Black student to attend the University, with plans to become a Methodist minister. Upon his arrival, Ray faced racism from both Southern students and some New England students. Sons of wealthy Southern plantation owners went to President Willbur Fisk, demanding Ray be dismissed. In response, Fisk passed the issue to the Board of Trustees, and students presented a resolution against Ray to the Board. Before the official decision was made, Ray left campus, and on October 10 the Board of Trustees voted that "none but male white persons shall be admitted as students of this institution." Ray went on to become an agent in the Underground Railroad in New York City and edited one of the first Black newspapers in the U.S., The Colored American.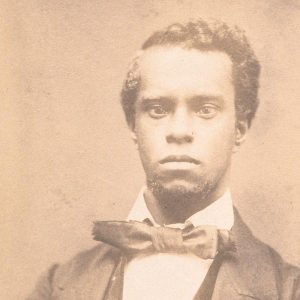 1860: First Black student graduates: Wilbur Fisk Burns, Class of 1860, arrived at Wesleyan in 1856 from Liberia. His father was a bishop of the Black Methodist Church in Liberia and part of a small minority of African Americans who signed onto the colonization movement that advocated for abolition, then the subsequent relocation of free Black people to Africa. President Fisk formed the American Colonization Society in Middletown, and Burns was named after Fisk.
After graduating from Wesleyan, Burns returned to Liberia and became a government official and practiced law.
1862: First African American student graduates: Thomas F. Barnswell, Class of 1862, from Brooklyn, N.Y.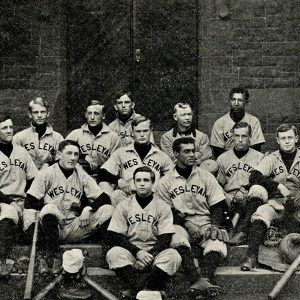 1905–1906: Racism in sports: In 1905 and 1906, Princeton refused to play the Wesleyan baseball team unless their Black players—John Smith and Thomas Taylor—were removed from the lineup. Wesleyan's captain persuaded the Princeton team that Smith was Armenian, not Black, and removed Taylor from his position as catcher while the team played Princeton. With Princeton denying Black students admission and Black players being forced out of national professional teams, in 1905 a college body vote prohibited Black students from participation in intercollegiate athletics.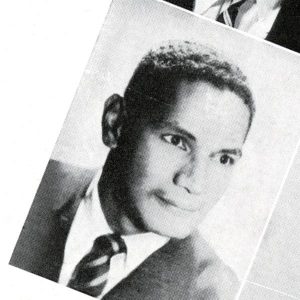 1950–1961: Ending formal discrimination in fraternities: Eclectic initiated its first Black student, Terry Hatter Jr. '54, despite alumni objections in 1950. This marked the beginning of a 10-year period in which fraternity chapters at Wesleyan began challenging their national organizations' discriminatory policies against Black and Jewish students. In 1952, Delta Upsilon and Gamma Psi followed suit, initiating Edgar F. Beckham '58 and David C. Morris '55, respectively. After alumni members of these chapters protested initiating Black students, both chapters resigned from their national organizations and changed their names; Delta Upsilon became Delta Sigma, and Gamma Psi became Phi Sigma Kappa.
In 1955 the College Senate resolved that houses with discriminatory national organization policies needed to either get these policies changed or disaffiliate with their national organizations. Fraternities challenged national constitutions on clauses discriminating against minorities with varying levels of success. Three houses severed their affiliations in 1959, and by 1961 formal discrimination was ended among the houses.
1964: Honorary Degree: The Rev. Dr. Martin Luther King Jr., DD, civil rights leader, delivers the baccalaureate address, including this call to action: "And so we must move out of the mountain of physical violence and corroding hatred to the higher and noble mountain of non-violence and creative, powerful love. This is the challenge standing before our nation, standing before our world."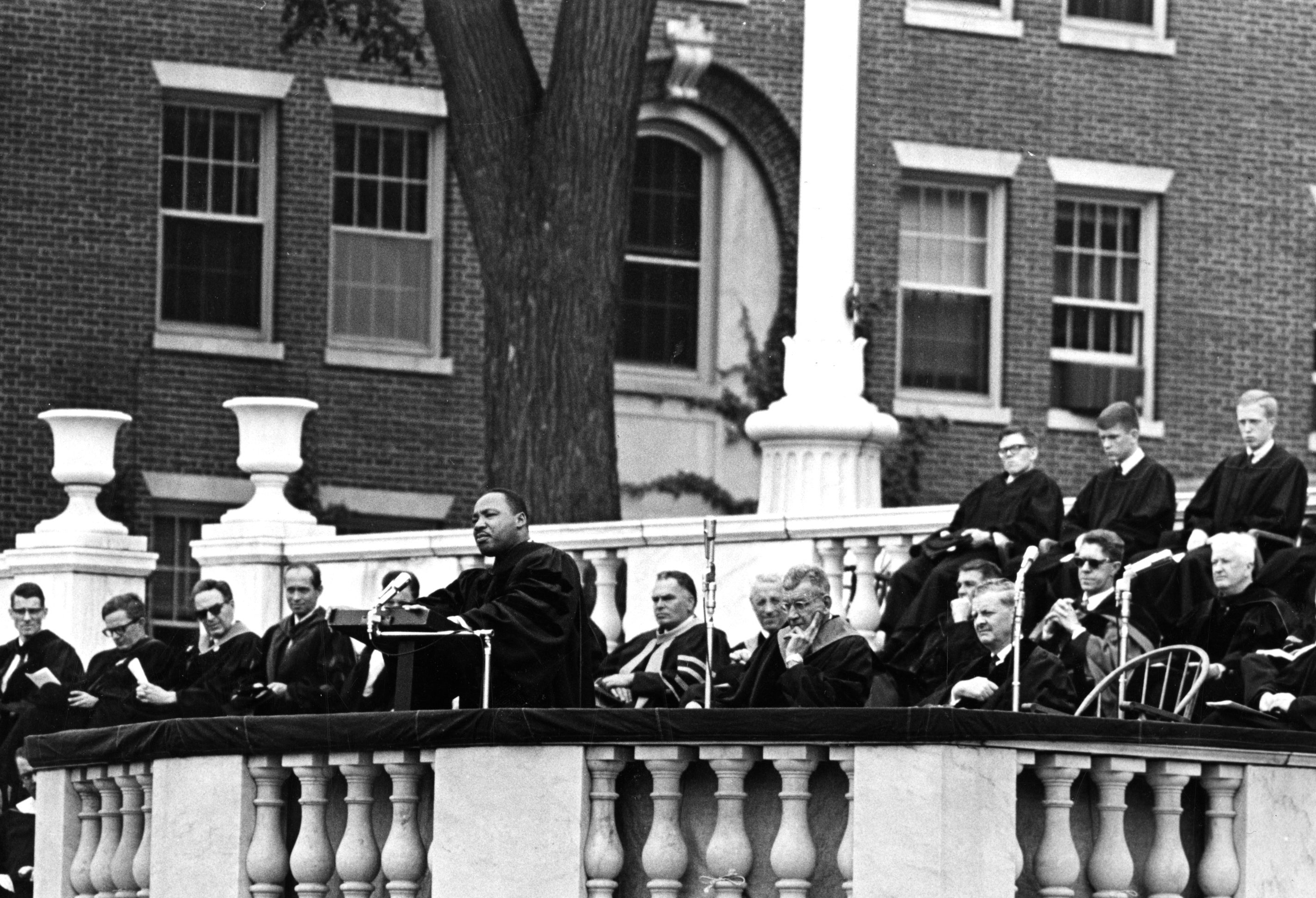 1965: Vanguard Class enters, Malcolm X assassinated: Upon his appointment as dean of admission, John C. Hoy '55 began diversifying Wesleyan's recruitment to include urban areas. In 1965, 30 Black students were offered admission with scholarship support, and 13 Black students enrolled, a significant increase from the previous year's two. This class came to be known as the Vanguard Class of 1969, the first class of actively recruited Black students.
Earlier that year, Malcolm X was assassinated while speaking at a rally in New York City. His assertive message of Black power and his assassination shaped Black student protest and the politics of the Vanguard Class.
1968: Honorary Degree: John W. Gardner, LHD, Chair, Urban Coalition, Former Secretary, HEW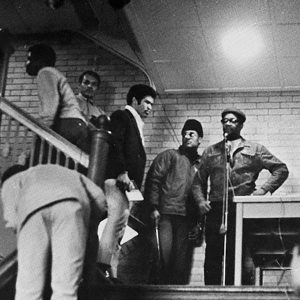 1969: Fisk Hall Takeover: In collaboration with the Educational Policy Committee (EPC), Black students put forth a motion in front of the faculty on February 20 to cancel classes in honor of the fourth anniversary of Malcolm X's assassination. The motion was defeated, and instead the faculty adopted a statement that acknowledged the intention of the motion and reminded faculty they could cancel classes if they chose to do so. In response, Black members of the campus community entered Fisk Hall the morning of February 21 and shut down the building. They occupied the building for 12 hours, handing out literature declaring that day Malcolm X Day, broadcasting Malcolm X's speeches, and issuing a list of 13 demands. These demands included canceling classes, increasing Black admissions, moving the Afro-American House to the John Wesley House, and creating a center of Black activity.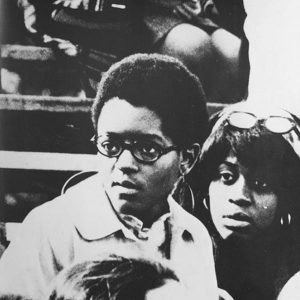 Later that year, Malcolm X House and the African-American Institute (AAI)—predecessor to the Center for African American Studies—replaced the John Wesley House. In the AAI, faculty were hired on a year-to-year basis and could not serve on the EPC, creating demand for reform of the AAI later on. The following year, six new Black faculty members were hired and 15.3 percent of the incoming class was Black.
1969: Julian Bond, LLD, Georgia House of Representatives
1970: Andrew Young, DD, Minister, Executive Vice President of the Southern Christian Leadership Conference
1971: Highlight from the Annual Report: Fay D. Boulware, director of the African-American Institute, quotes from the AAI brochure: "The Institute will . . . seek to foster analysis and understanding of the particular relationships of Blacks to white educational society. It will examine the inner motivating forces of the Black student community in an effort to effect and institutionalize enduring (not evanescent) self-determination—the acquisition of the means of control over the crucial issues of our existence, again embracing the social, economic, and political arenas."
She writes: "The first half of the 1971-72 academic year has been devoted by the Director of the African American Institute to bringing the above statement into some level of realism as it pertains to Black students at Wesleyan University," wrote Fay D. Boulware, and previewed the full report with "… the start has been good. Now it becomes crucial for the Institute to continue to make such improvements which will reflect high achievements as in the Wesleyan tradition. Of equal concern in the continued commitment of the University so that the annual report, when submitted, will be a chronology of greater achievement."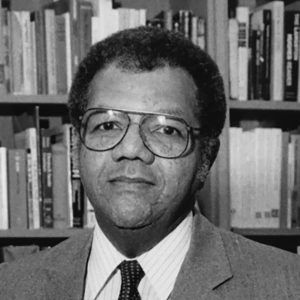 1973: First Black dean of college appointed: Edgar F. Beckham '58, after whom Beckham Hall is named, became the first Black professor in 1961 as a professor in German. He then was offered the position of assistant provost. Before accepting the offer, he sought the endorsement of the chairman of Ujamaa, the Black student group, declaring he would not accept the offer without the group's endorsement. Ujamaa granted Beckham its support, and he then went on to be promoted to dean of college in 1973. He also assisted Black students in the Fisk Hall Takeover, giving them the keys to enter the building, and went on to improve Wesleyan's diversity and inclusion in myriad ways.
1974: First Black faculty member awarded tenure: Jerome Long, who specialized in Black and African religion, became the first Black faculty member to be awarded tenure. In 1971 he became the second Black faculty member to be hired on a tenure track, following the appointment of Beckham.
1974: Center for Afro-American Studies (CAAS) replaces African-American Institute: The African-American Institute Planning Committee, chaired by Jerome Long and comprised of 16 students and faculty, presented a recommendation for establishing a Center for Afro-American Studies. The Committee, formed after the acknowledgment of the inadequacies of the African-American Institute, called for the development of a major program; four seminars dealing with Afro-American perspective in the arts, philosophy and religion, the behavioral sciences, and social studies; at least one fellow per year; increased departmental offerings taught by Black faculty; aggressive efforts to strengthen the Affirmative Action Program to increase the number of Black faculty; and the appointment of a search committee for a director of CAAS. In addition to the EPC endorsement, the faculty passed the recommendation unanimously.
1976–1977: Highlights from the Annual Report: African Studies Chair Richard Elphick and Director of the Center for Afro-American Studies Oliver W. Holmes included 11 new courses listed under Curricular Changes in the Center for Afro-American Studies. He wrote: "Mora L. McLean '77 was awarded the Afro-American Studies Prize, the fund of which was established in 1977, as the graduating senior who had exemplified best academic excellence in Afro-American Studies and the qualities of character and leadership in the Wesleyan community."
"Also Evelyne Massie '77, nominated by the Center for Afro-American Studies, was elected to Phi Beta Kappa."
Major Needs: "In order to give the program of the Center for Afro-American Studies the visibility and the recognition that it really deserves, a slight increase in the budget for such activities as colloquia and guest speakers would be a tremendous assistance to the development of the academic program."
1979–80: Highlights from the Annual Report: Director of the Center for Afro-American Studies Professor Jerome H. Long, wrote in the annual report: "There has been discussion with the CAAS faculty aimed toward additional possibilities of an Afro-American Studies major with a concentration in a specific discipline. . . .
The major problems and needs of the CAAS are those endemic to the establishment of any new academic structure within the University. These problems are compounded because the CAAS is not and should not be perceived as just 'another academic structure' but a structure dedicated to fulfill the institutional commitment to a black presence at Wesleyan."

1980 Honorary Degrees: Ralph W. Ellison, LittD, Novelist, Essayist; Louis E. Martin, LLD, Journalist/ Government Service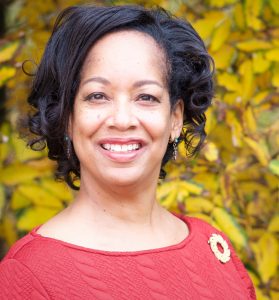 1982: Reminiscing—Sharon Marable '82, MD, MPH, FACP, writes, "Although I came to Wesleyan to focus on a career in the sciences, I always made sure that my Wesleyan education was well rounded and enhanced my knowledge of the African American experience. I lived in the Malcolm X house during my freshman year. I remember getting together with a bunch of students one morning to cook and share a welcome breakfast for Wesleyan guest speaker, author Toni Morrison, in the Malcolm X kitchen. That same year, I went to my first Sweet Honey in the Rock concert on the Wesleyan campus. I was so moved by their music that I have been a fan of this group ever since. I will never forget Professor O'Meally's excitement when he had poet Sterling A. Brown read his works to our English class and Professor Jan Willis' similar enthusiasm when historian and scholar Manning Marable stopped by to teach in our religion class. I remember being so proud—and feeling so privileged—to meet and learn from the many African Americans luminaries who visited the campus while I was at Wesleyan, including Attallah Shabazz and Yolanda King (the daughters of Malcolm X and Dr. King), Randall Robinson, Arthur Ashe, Ntozake Shange, Romare Bearden, Kwame Toure, and Bobby Seale. The first Black Alumni reunion was convened during my Wesleyan years. Finally, the great actor Cicely Tyson was very gracious and allowed me to take photos of her during my sister Leslie's 1985 Wesleyan Commencement.
1983: Commencement Speaker: Terry J. Hatter Jr. '54, P '92, LLD, Federal Court Judge; Honorary Degree: Toni Morrison, LittD., Author
1985: Highlights from the Annual Report: African Studies Chair Jeffrey Butler noted "the pressure brought on by Minister Louis Farrakhan's visit" but nevertheless it wsa "a year of great vitality and new direction." Five new classes were added, including "Afro-American Women's History, 1620-1920, taught by Brenda Stevenson, and Seminar in Black Theater: Hughes, Hansberry, Baraka, taught by Amijat Singh."
"This graduating class (1985) included the first Afro-American studies majors in Wesleyan's history. The group included on high honors graduate, Gerard Fergerson '85, and two winners of the Afro-American Studies Prize (for general excellence in the field), Robin Whitley and, again, Gerard Ferguson '85 . . . In honor of John G. Monroe, the AfAm professor who died last summer we (with the generous help of the Theater Department) established this year the Monroe Prize, awarded to the sophomore or junior who submits the best essay in Afro-American Studies. The two winners, Heather Hathaway '86 and Miranda Hope '87, wrote superb essays.
"AfAm Is attracting good students in high numbers. I dare say our ability to draw students is unmatched by any AfAm program or department in the country."
1985: Commencement Speaker: Cicely Tyson, DFA, Actor;
Honorary Degree: Max Roach P'93, DFA, Musician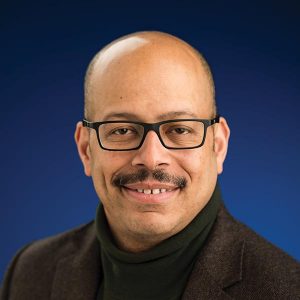 1988: Reminiscing—Alford Young Jr. '88, Arthur F. Thurnau Professor, Departments of Sociology and Afroamerican and African Studies; Gerald R. Ford School of Public Policy; Associate Director, Center for Social Solutions; Faculty Director of Scholar Engagement and Leadership, National Center for Institutional Diversity; University of Michigan: "I decided to come to Wesleyan because I believed that the institution offered the most inviting and stimulating elite liberal arts college opportunity for African-American students. A major part of this was the existence of the Center for African-American Studies. Having been a part of its intellectual community, I truly appreciate that its transition into a department reflects how much the study of African Americans has intellectually grown and matured at Wesleyan.
"As a student in CAAS I learned to regard the study of African-Americans as key grounding for understanding the American experience. It allowed me to envision and explore the intellectual breadth and depth of the liberal arts through its focus on the unique history and culture of African Americans and the African American social condition."
1989: The Mellon Program begins at Wesleyan: From the Wesleyan website: "In 1988 the Andrew W. Mellon Foundation . . . launched a program designed to increase the number of African American, Latino/a, and American Indian faculty members at U.S. colleges and universities. The goal was to identify academically promising college students . . . and provide them with mentoring, extensive experience with conducting independent research, skills development, and insight into the rewards of an academic career."
1989: Highlights from the Annual Report: Center for Afro-American Studies Director Marshall Hyatt: "The Center experience a significant growth in appeal . . . reflected in widespread community participation in the various scholarly and cultural events we hosted…."
"Through the combined efforts of the Center and the Program, we have begun to reach a wide audience and hope to continue to have a profound impact on the way people at Wesleyan learn about the African American and Afro-Caribbean past. As always, the Center is committed to an in-depth analysis of the Black experience from an interdisciplinary perspective. "
Lecture series theme: "Race and Politics: The Impact of Jesse Jackson's Campaign and the Rainbow Coalition." Speakers included Jerry Watts, Assistant Professor of Government and Afro-American Studies on "The Dilemmas of Oppositional Politics at the End of the 'End of Ideology'"
And Robert Wood, Professor of Government at Wesleyan on "Party Maker or Party Breaker" utilized voting returns from the 1988 Presidential Election to determine what impact Jackson's campaign had on the national outcome and conjectured what role Jackson would play in future presidential searches."
1989 Commencement Speaker: Marian Wright Edelman, LLD, President, Children's Defense Fund; Honorary Degree: Nathan A. Scott Jr., LHD, Clergyman, Literary Critic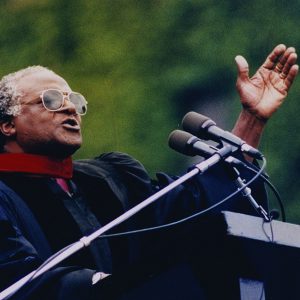 1990: Highlights from the Annual Report: Afro-American Studies Chair Erness Bright Brody: "[The] program faculty redesigned its interdisciplinary AFAM major requirements for the class of 1993. . . . The new interdisciplinary requirements continue to focus on experiences of peoples of African descent in North America and the Caribbean from both humanistic and social science perspectives."
"… the dramatic faculty losses which occurred during this and the previous academic year make it extremely difficult for us to implement our current courses for 1990-91. Four of our courses will be staffed by visiting, part-time faculty again this year.
"The greatest need of the AfAm Studies Program is to have the administration ensure the retention of the AFAM faculty already at the institution by any means necessary and to continue to increase the number of tenure-track appointments especially in the social sciences."
The facility which houses the CAAS and AFAM Studies Program faculty is being renovated during the summer of 1990. We are happy to have an aesthetically pleasing environment in which to work. We look forward, however, to the presence of a tenure-track faculty in order to create a cohesive intellectual community."
1990: Commencement Speaker: Bishop Desmond Tutu, DD, Archbishop, Nobel Peace Prize winner
1991 Honorary Degrees: Gwendolyn Brooks, LittD, Pulitzer Prize Poet; James Pierpont Comer, LHD, Professor of Child Psychiatry, Yale; Quincy Jones, DFA, Musician, Composer, Grammy Awardee; Alyce Faye Wattleton, LLD, President of Planned Parenthood
1992 Commencement Speaker: Morris Seligman Dees Jr., LLD, Exec Dir. and Chief Trial Counsel, Southern Poverty Law Center
1993: Professor of German Language and Literature Krishna Winston (now Marcus L. Taft Professor of German Language and Literature) begins a 23-year tenure as coordinator of Wesleyan's Mellon Mays Undergraduate Fellowship.
The Dwight L. Greene '70 Symposium was founded as a memorial and tribute to Greene's life and work as a professor of law, mentor, and friend. Speakers invited to share on topics of importance for Black alumni, alumni of color and the Wesleyan community at large. Sponsored by the Black Alumni Network and Alumni of Color Council.
1993 Commencement Speaker: Cornel West, LittD, Professor of Religion, Dir. Afro-American Studies, Princeton
1994-1995: CAAS director Kate Rushin: "My priorities this year were to host artists and writers with a broad view of African American art, culture, scholarship and politics; and also to work in collaboration with various campus programs and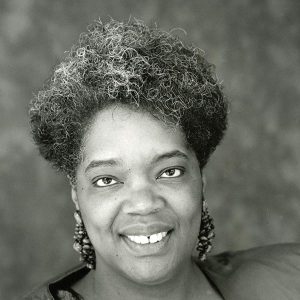 student groups with the dual purpose of increasing the visibility of The Center on campus and, perhaps, more significantly, to highlight and complement the interdisciplinary nature and philosophy of the African American Studies Program."
1994: Highlights from the Annual Report:
African American Studies Chair Ann duCille: "We began the year by changing the names of the Program and the Center [from 'Afro-American' to 'African American']."
1994 Honorary Degree: Johnnetta Betsch Cole, LLD, President, Spelman College
1995: Highlights from the Annual Report: AFAM Chair Gayle Pemberton joins the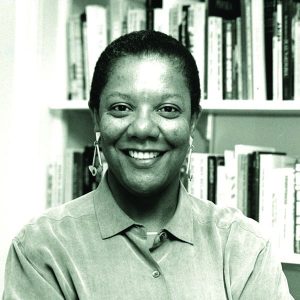 faculty in the 1994–1995 academic year; Center for African American Studies Director Kate Rushin writes: "My priorities this year were to host artists and writers with a broad view of African American art, culture, scholarship, and politics; and also to work in collaboration with various campus programs and student groups with the dual purpose of increasing the visibility of The Center on campus and, perhaps, more significantly, to highlight and complement the interdisciplinary nature and philosophy of the African American Studies Program."
1995 Commencement Speaker: Charles Sumner Stone Jr. '48, LittD, Journalist and Civil Rights Activist; Honorary Degree: Amartya Kumar Sen, P'99, LHD, Professor of Economics and Philosophy, Lamont University
1996: Reminiscing—Joshua Guild '96, associate professor of history and African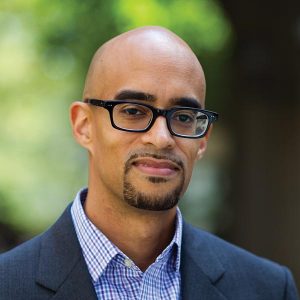 American Studies at Princeton University: "As a faculty member now working in the field, I have an even greater appreciation for the outsize contributions of African American Studies at Wesleyan. Hazel Carby, one of the most important Black feminist theorists and cultural critics of the past 40 years, began her teaching career at Wesleyan. Professors like Ashraf Rushdy, who was my mentor, Jeff Kerr-Ritchie, Cynthia Horan, and Gayle Pemberton opened up new worlds of critical inquiry, pushed me to be a better thinker and writer, and ultimately inspired me to pursue an academic career."
1996 Commencement Speaker: Leon Higginbotham Jr., LLD, Retired Federal Judge; Honorary Degree: Nell Irvin Painter, LittD, Professor of American History, Princeton University
1997 Honorary Degree: Anna Deavere Smith, DFA, Actress, Teacher, Playwright and Performer
1997-1998: Highlights from the Annual Report: Submitted by Chair and Professor Gayle Pemberton, William R. Kenan Professor of the Humanities. "The Program in African American Studies altered significantly the nature of the introductory course, AFAM 201. … In short, the redesign of the course was intended to ground students more completely in the various disciplines that comprise African American Studies. With faculty representing those disciplines, students were taught content, theory, and method."
"Major problems or needs: "African American Studies continues to attract a large number of Wesleyan students to its courses and major. To adequately address this interest, the Program needs to be able to strengthen its curriculum, particularly in the area of the social sciences. . . . The program needs to hire and retain an African Americanist who is in one of the social sciences. A succession of failed searches with other Wesleyan department suggests that meeting the needs of both the Program and a department may be impossible. We once again, reiterate our desire to hire a specialist through the program, which would avoid the increasingly difficult problem of finding a scholar to fit too broad a category of expertise."
1998 Honorary Degrees: Linda Chavez-Thompson, LLD, Exec VP, AFL-CIO; Sonny Rollins, DFA, Jazz Composer
1999: Reminiscing—Leander A. Dolphin '99, partner, Shipman & Goodwin LLP,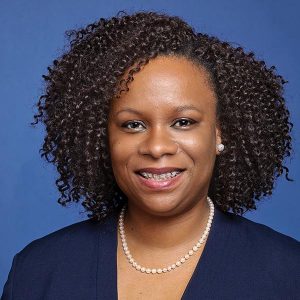 reflects: "CAAS and the AFAM department were instrumental in the lives of students of color for years before I arrived at Wesleyan (in 1995) and for years after I graduated (in 1999). I vividly recall the challenge and passion in each of my AFAM courses, with extraordinary professors, like Gayle Pemberton, Ashraf Rushdy, Kate Rushin, and Jeff Kerr-Ritchie. The AFAM studies program offered fertile opportunities to study race, culture, history, literature, politics, and even advocacy. I graduated with a triple major in English, AFAM, and women's studies, but it was AFAM studies that was the centerpiece of my education and which prepared me to be a social engineer."
1999: Reminiscing—Bozoma Saint John '99, chief marketing officer, Endeavor: "I entered Wesleyan as a pre-med student, but quickly realized that I wanted to major in African American studies because of the AfAm 101 class. At the time (fall of 1995), the OJ Simpson trial was being decided, Rodney King's assault and the subsequent LA Riots were still fresh on our minds, and Tupac Shakur had been murdered. It was in the AfAm classrooms that I was able to explore and make sense of our present circumstances by reading the work of Audre Lorde, James Baldwin, Toni Morrison and Nikki Giovanni (among many others); and to be able to connect our present to our past.
"Sitting in the CAAS library, and meeting fried in the lobby to discuss the next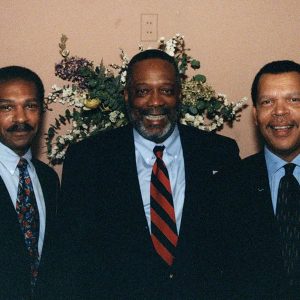 Ujimaa event, were integral to my development— it's also where I got the support to write the syllabus for what would become my class teaching Tupac's lyrics as poetry. Those studies changed the course of my career. So I'm ecstatic that AfAm studies is getting its just recognition as a department because its impact goes into the culture of the students who participate and who take that knowledge into their future."
1999: Vanguard Prize initiated in honor of the 30th Reunion Class.
1999 Commencement Speaker: Amartya Kumar Sen P'99, Hon. '95, Economist and Nobel Prize Winner; Honorary Degree: Bill Lann Lee, LLD, Acting Ass't Attorney General, Civil Rights, US Dept of Justice
2000 Honorary Degree: Rosa Parks, LHD, Civil Rights Pioneer.
2001 Honorary Degree: Bernice Johnson Reagon, LittD, Founder, Sweet Honey in the Rock
2002 Honorary Degree: Walter Massey, LHD, President, Morehouse College
2003: Reminiscing—Mayuran Tiruchelvam '03, a screenwriter and producer of film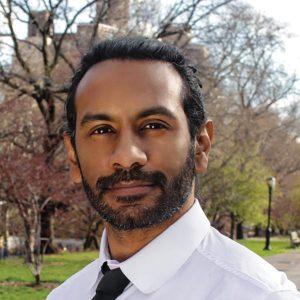 and television, writes: "The importance of African American Studies at Wesleyan extends far beyond the curriculum. The Vanguard Class of 1969 provided a model to generations of activists, using nonviolent action to win concrete changes. My education in AFAM Studies now informs every facet of my work as a filmmaker, educator, and community organizer. The story of the Americas is a multiracial, and centrally Black, story. As a department, AFAM will hopefully gain resources to impart this vital knowledge and empathy to students at a critical moment in the struggle against institutional racism and state violence."
2003 Commencement Speaker: Jody Williams, LHD, Nobel Peace Prize/ICBL Founder; Honorary Degres: Yusef Komunyakaa, Doctor of Arts, Pulitzer Prize Poet;
2004 Honorary Degrees: Yuri Kochiyama, LHD, Social Justice Activist; Njabulo Ndebele, LittD, Author/Vice Chancellor University of Cape Town
2005 Honorary Degree: Edward P. Jones, LHD, Author, Pulitzer Prize 2004
2006: The Civil Rights Movement in American Memory (University of Georgia Press) is published, co-edited by Renee C. Romano, then-chair of African American Studies and CAAS, and Leigh Raiford '94, now associate professor of African American Studies at UC Berkeley.
2006 Honorary Degree: John Hope Franklin, LittD, Professor of History, Emeritus, Duke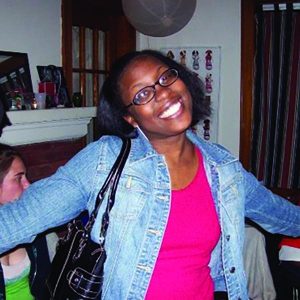 2007: Reminiscing—Portia R. Hemphill '07, PhD, founder and CEO, Scientists for Social Progress: "Humbly recognized as the first African American woman to receive honors in both AFAM and government, I was nurtured by AFAM in my development as a scholar of Black politics and other marginalized groups. As a discipline, AFAM brought to light interconnections between marginalized groups across space and time, a skill crucial to my development as a political scientist and policy analyst. It brings me delight that my dear alma mater has found within its vision the courage to institutionalize the discipline, thereby cementing its impact in perpetuity."
2007 Honorary Degree: Jewel Plummer Cobb P'79, ScD, Research Biologist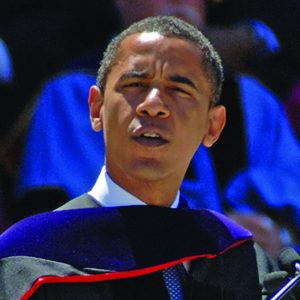 2008 Commencement Speaker: Senator Barack Obama, LLD, United States Senator, Democratic Presidential Nominee; Honorary Degree: Jamaica Kincaid, LHD, author.
2010 Honorary Degree: Ruth Simmons, LittD, President, Brown University
2011: Highlights from the Annual Report: CAAS Chair Peter Mark; African American Studies Program Chair Alex Dupuy: "We participated in the Social Justice Leadership Conference along with Ted Shaw '76."
2012 Honorary Degree: Glenn Ligon '82,
DFA, Artist; Cecile Richards P'13, LHD, President, Planned Parenthood of America
2013: Highlights from the Annual Report: Center for African American Studies Chair Gina Ulysse; African American Studies Program Chair Ashraf Rushdy: "Lois Brown joined us in the fall as a visiting professor, was tenured and appointed as the Class of 1958 Distinguished Professor in African American Studies and English in January 2013." Ashraf Rushdy published American Lynching (Yale University Press, 2012).
2013 Honorary Degree: Majora Carter '88,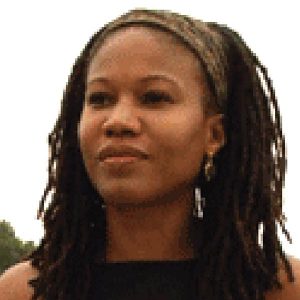 LHD, Urban Revitalization Strategist; 2005 MacArthur Fellow
2014: #AFAMisWhy campaign: In response to African American Studies faculty departures and perceived lack of institutional support for AFAM, students launched the #AFAMisWhy campaign calling for the prioritization of AFAM faculty hires and re-prioritization of African American Studies at Wesleyan. The campaign consisted of a petition initiated by the Wesleyan Student Assembly, a campus march on campus, and #AFAMisWhy on social media. Elana Baurer '09 wrote for the Argus: "My sole memory of my first week of class at Wesleyan is when I miraculously ended up in Prof. Ann duCille's 'Introduction to African-American Literature'—I remember thinking, 'Oh. Yes. This is It.' It was why I came to Wesleyan and what I was looking for in a liberal arts education. In that first AfAm course I found intellectual stimulation. I found deep meaning and a paradigmatic shift in the seminal American texts we read and in the complex lectures and conversations led by Prof. duCille. And I found a mentor and advisor who became an integral part of my entire Wesleyan experience."
2014: Highlights from the Annual Report: Center for African American Studies Chair Lois Brown; African American Studies Program Chair Ashraf Rushdy: "We very much look forward to crafting and submitting a request to institute a minor in African American Studies. . . . Savannah Turner '16 and Armani White '15 resurrected The Ankh, the student-of-color publication that had ceased publication for a number of years."
2014 Commencement Speaker: Theodore M. Shaw '76, LLD, Advocate for Equity and Inclusion
2015 Honorary Degree: Beverly Daniel Tatum '75, P'04, LHD, President Emerita, Spelman College
2015–2016 Highlights from the Annual Report: Center for African American Studies Chair and African American Studies Program Chair Lois Brown: Faculty achievements: Jay Hoggard '76, MA '91 released Harlem Hieroglyphs, a gorgeous, haunting, and powerful two-disc recording. Lois Brown collaborated with colleagues statewide on screenings of the newly remastered James Baldwin documentary, The Price of the Ticket. Liza McAlister was a featured consultant on the CNN program Believer.
2016: Mellon Mays Co-Coordinators: Professor Demetrius L. Eudell and Teshia Levy-Grant '00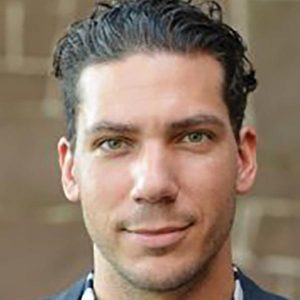 2016: Khalil A. Johnson Jr. hired as the first professor on the tenure track solely in African American Studies. Coming from a PhD at Yale, Johnson works to bridge Native Studies and Black Studies.
2016: Commencement Speaker: Bryan Stevenson, LHD, Founder and CEO, Equal Justice Initiative
Honorary Degree: Kwame Anthony Appiah, LittD, Professor of Philosophy and Law, NY University
2017: Highlights from the Annual Report: Center for African American Studies Chair and African American Studies Program Chair Lois Brown: "Dr. Gretchen Long '89 . . . who teaches at Williams and is the daughter of Professor Emeritus Jerome Long of the Religion Department . . . delivered an absorbing lecture on African American physicians and Civil War-era politics . . . in the Vanguard Lounge."
2017: Because When God Is Too Busy: Haiti, Me & The World, by Gina Athena Ulysse (Wesleyan University Press, 2017) is published. Edwige Danticat lauded Ulysse as "a force of nature . . . and after reading her poignant and powerful book, she becomes as indispensable to us as her amazing work." Winner of the 2018 CT Humanities Poetry Prize.
2017 Commencement Speaker: Claudia B. Rankine, LittD, writer;
Honorary degree: Cristina Jiménez Moreta, LHD, activist on behalf of immigrants
2018: African American Studies departmentalizes.
2018: Commencement Speaker: Anita Faye Hill, LLD, educator and social commentator.
2019 Reunion & Commencement: 50th Reunion for the Vanguard Class. Saidiya Hartman '84 delivered this year's Commencement address. Hazel Carby and Edwin Sanders '69 also receiving honorary degrees and speak at the ceremony.
2019: Reminiscing—Professor Ann duCille: "It is, of course, very good news that African American Studies at Wesleyan is about to become a department. First brought to campus through the courageous actions of the Vanguard Class of 1969 with the support of dedicated faculty and staff, Black Studies (by whatever name) has been a cornerstone of the curriculum for five decades, during which the program has trained and graduated scores of students who have gone on to make major contributions to the field and beyond. Departmental status has been a long time coming for the discipline, but, with the rise of white nationalism, it arrives at a moment when the interdisciplinary study of race, culture, ethnicity, difference, and social justice, to which AFAM is committed, could not be more important. With voting rights under assault, brown people demonized as mass hordes of 'invaders,' and brown children ripped from their parents' arms as in slavery, the critical thinking and multifaceted critique of 'American Civilization' at the heart of Wesleyan's newest department may provide the best route to our better selves."
2019: Reminiscing—Professor Gayle Pemberton: "While the field of African American Studies should be traced back to W. E. B. Du Bois, finding a home in colleges and universities across the country has been a fitful journey. The fundamental interdisciplinary nature of the field is its intellectual strength, but institutional nightmare. In the last few decades, a number of fine departments have been created, but Wesleyan lagged behind.
"As one who worked with others for the creation of the department for 14 years, without success, I'm delighted to see it finally happen. Without the autonomy departments have in hiring, our choices for new colleagues often were overruled by departments in joint searches. We lost some good people along the way. As the field continues to mature—
although it has long since passed its infancy—I would hope that African American Studies at Wesleyan can return to a place of vibrant teaching and scholarship. Our students and our alums deserve it."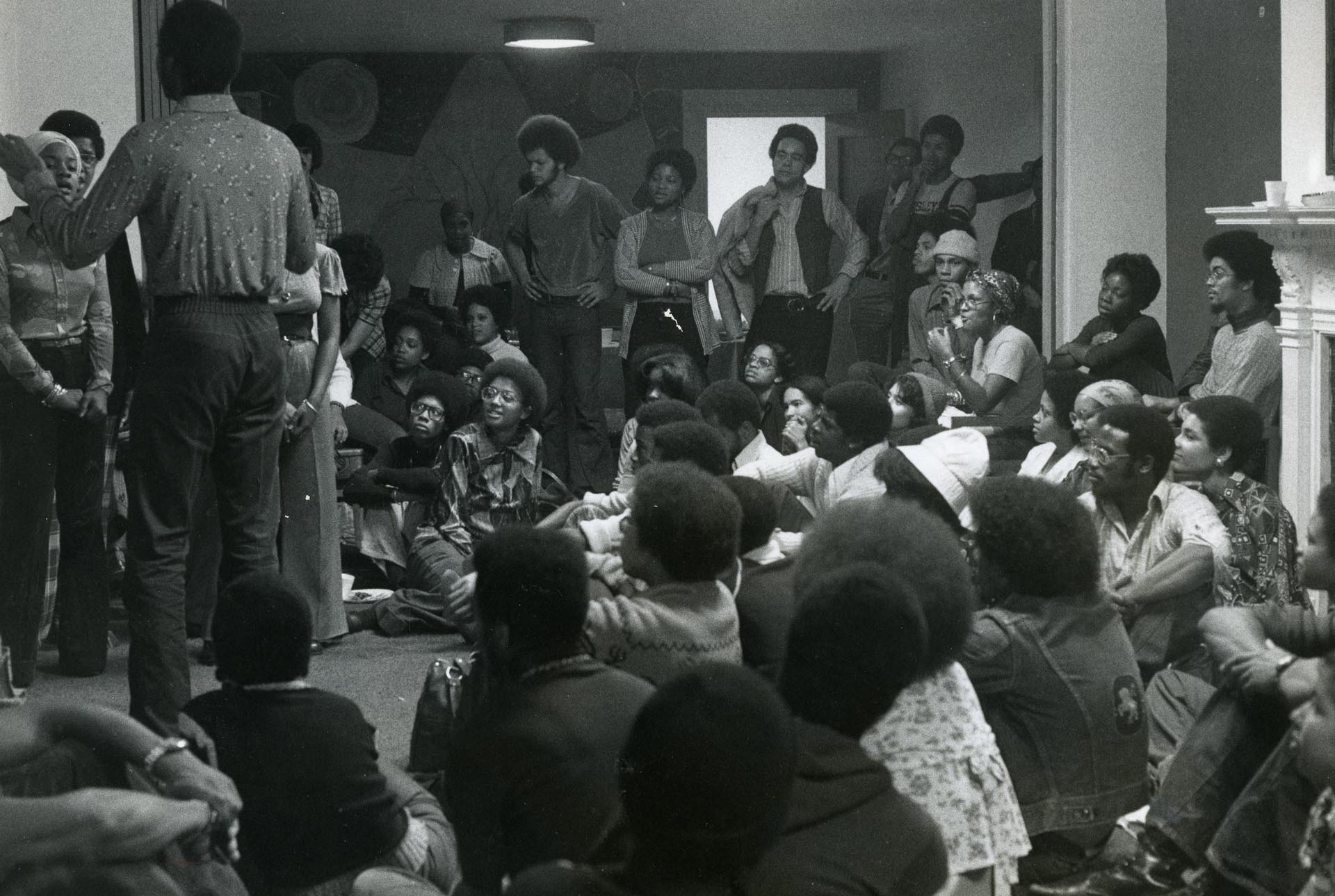 (The editors thank University Archivist Amanda Nelson and African American Studies Administrative Assistant Amy Bello for assistance.)