A Bigger Living Room: Some Thoughts on the Future of CFILM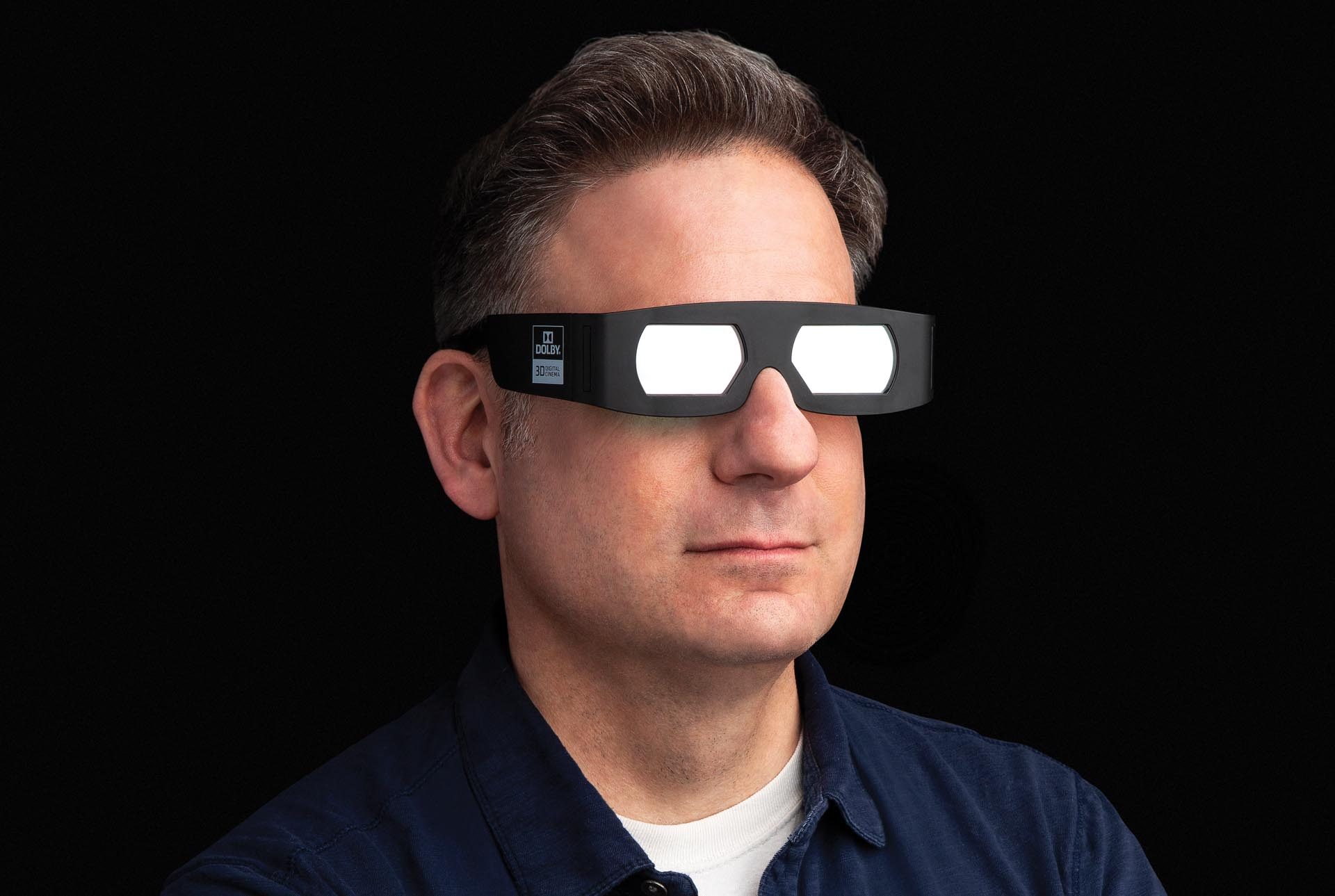 Scott Higgins is the Charles W. Fries Professor of Film Studies, the director of the College of Film and the Moving Image (CFILM), and the second chair (after Jeanine Basinger) in the Film Studies Department's long history. Here, he reflects on the department's growth from a small group in Basinger's living room to a state-of-the-art, internationally renowned college; how CFILM faculty plan to maintain and expand upon the collaborative spirit and rigor that defined the department's origins; and the importance of constraints to all creative endeavors.
The College of Film and the Moving Image (CFILM) was born in Jeanine Basinger's living room. Some 50 years ago, she crowded a dozen students in, drew the curtains, turned on a projector, and taught them how to see. I wasn't there (wasn't yet walking), but that's how I imagine the origins of Wesleyan Film. She'd taught herself the art of seeing at her local theater in Brookings, South Dakota, where she worked as an usher. In Middletown, shoulder to shoulder before a 16mm image, her students learned to think cinematically. She showed them great works from a time when filmgoing was a daily habit and filmmakers honed their craft by making up to a dozen movies a year. Her class collaboratively reverse-engineered these masterpieces. They traced the viewer's experience back to thousands of decisions about light and shadow, time and space, showing and hiding. She called the process "meeting a film on its own terms."
By the time I showed up, 30 years later, Jeanine had built Film into a program and was busy turning it into a full-fledged department. Many of her former students were making film and television, and they regularly returned to our classroom in AWKS 010 (which doubled the seating capacity of Jeanine's living room) to share their work and experience with our 30 or so majors. In another five years, thanks to alumni generosity, Jeanine opened Phase One of the Center for Film Studies, featuring the Goldsmith Family Cinema, a state-of-the-art screening facility measuring approximately 26 living rooms. In 2007, Phase Two brought another screening space, archival storage, and expanded editing facilities to the over 50 members of our rapidly growing major. As I write this, construction crews are digging, hauling, and jackhammering their way to Phase Three, an expansion of over 16,000 square feet that includes a sound stage, seminar rooms, another cinema, offices, and (at long last) a name change. The Basinger Center for Film Studies will open in Fall 2020, a home for our 150 majors and minors and for the over 14,800 yearly visitors who attend film showings, workshops, and events.
The Basinger Center and the College of Film and the Moving Image are shorthand for everything Jeanine has achieved here at Wesleyan. Nothing and no one can ever replace her, but she's spent a lifetime (or two) developing an institution worthy of her name. It falls to us to sustain this enterprise and, because Jeanine never pauses, to continue growing it. Jeanine and Michael Roth helped secure the future by establishing the CFILM Endowment, a matching fund supported by alumni and the Mellon Foundation. In the past few years we've introduced new courses on video games and directing actors for the camera; created the Distinguished Visitor position, currently held by A.O. Scott; expanded our senior thesis options to include television writing with visiting professor Joe Cacaci; established the Film Workshop to support first- and second-year filmmaking; created a program for Wesleyan students to teach filmmaking to local elementary school children; and, with Ed Decter '79, developed the Wesleyan at the AFI Career Development Workshop for our recent graduates. We can't stand still.
Often, reaching in new directions means deepening our roots. This year we are launching the Wesleyan Documentary Project with new professors of the practice Tracy Strain and Randall MacLowry '86. Documentary is perhaps less flashy than fiction film and television, but it has long been vital to our program. Over 30 alumni, some graduating as early as 1970, have distinguished themselves in the field. The popularity of fact-based storytelling among our students has blossomed, with internet and streaming platforms making it more accessible, and social change making it ever more critical. In addition to teaching a full slate of documentary courses and mentoring theses, Strain and MacLowry will relocate their award-winning production company The Film Posse from Boston to Middletown, which gives our students new opportunities to gain professional experience. Together, they will build a resource for documentary available to faculty, students, and graduates. Just as important, the Documentary Project reflects the strength of Wesleyan's liberal arts tradition and connects our campus to the larger world of nonfiction storytellers.
In a sense, all of our new initiatives follow trails blazed by Jeanine and her original interdisciplinary team. In the spring we will welcome Anuja Jain, our new assistant professor specializing in South Asian film and media. Jain will offer courses on Indian fiction and documentary film, and popular global genres, subjects that Ákös Öster introduced to the program. Our First Things Film seminar for first-generation students brings Jeanine's 12-person small-group discussion to young people who might otherwise have never considered studying movies. Steve Collins '96, head of film production, has fully converted our required production course back to 16mm, the first filmmaking medium ever taught at Wesleyan. Students who enter college already well-versed in digital video meet cinema on new terms, treat filmmaking as a deliberative act, and gain a tactile understanding of the history we teach. With our new sound stage, we can add lessons in studio lighting, set design, and camera work that speak directly to the achievements of the Hollywood masters.
We continue to teach classic film genres, now with the aid of texts written by Wesleyan scholars. Richard Slotkin's Gunfighter Nation looms over Michael Slowik's ('03) class on the Western, and Lisa Dombrowski's ('92) course on Melodrama and the Woman's Film visits issues defined by Basinger's book A Woman's View: How Hollywood Spoke to Women. Jeanine's forthcoming book on comedy will undoubtedly shape Marc Longenecker's ('03, MA '07) version of that class, and I cannot wait to start stealing and teaching from her latest book on the Hollywood musical. The incomparable Leo Lensing, who pioneered our Weimar and New German cinema courses, will retire at the end of this year, but his legacy shapes our approach to filmmakers like Fritz Lang, Douglas Sirk, Erich Von Stroheim, and Werner Rainer Fassbinder in classes now taught by his former students.
We are teaching more students and more courses than ever before, and we are doing it with facilities and tools that would make graduates of a decade ago (much less five decades) weep in envy. Our greatest challenge, though, lies in keeping the collaborative spirit and rigor of Jeanine's living room alive as we continue to expand. That process of "meeting a film on its own terms" is our North Star. It is an approach to cinema in which history, form, and filmmaking illuminate one another, an approach that always begins with the stuff up there on the screen and seeks to explain the power of an artwork by observing that work and thinking like the artist. Meeting a film on its own terms means having empathy, understanding, and feeling before passing judgment, opening oneself up to another way of seeing the world. It means looking at the familiar with new eyes and seeking out the unfamiliar and strange. It means being humble before the film. It also means collaborating to define and solve problems. Film requires group effort and aims for an audience. Making and watching are collaborative enterprises.
Though she claims not to cook, Jeanine baked this approach into every aspect of the program. In practical terms, all of our courses are designed to show films in class, putting teachers and students together in a personal and communal audience. A great movie is a very private experience; it speaks only to you, plays on your desires, fears, needs, and thoughts. But it is also shared with many; we are all together in a non-verbal conversation, aware of each other laughing, crying, shifting in our seats. Every screening is a new conversation. Wherever possible, we incorporate group presentations, which require students to set and solve problems together and to communicate their vision to the team and to the class.
These are specific features of a Wesleyan film class, but more broadly, we follow guiding principles. We value and respect popular movies because they teach us how films can touch an audience. We help students learn about themselves as viewers —to become aware of their reactions, feelings, and thoughts, and of what leads to those reactions in the heat of the moment. We watch and show a LOT of films (four or five a week is a good start), most of them old. Studio-era filmmakers gained competency in visual storytelling that is impossible for even the hardest-working contemporary director to match. Showing classics challenges complacency with the present, sensitizes students to form, and provides a shared vocabulary that allows Wesleyan graduates to work across generations. We emphasize the importance of constraint and limitations in spurring creativity. Our seniors make movies that run no more than 12 minutes, are shot over two weekends within a 50-mile radius of campus, and use other students as crew. Film genres set boundaries that allow storytellers to innovate and play with expectations. Studying film history is a matter of learning about the constraints that were in place when an artist was at work. Our students must identify and understand limits so that they can work with and challenge them.
Finally, we encourage students to develop their own tastes and voices. We teach films that we think are good and ask students to find and articulate the good in them—but ultimately our students must come to cinema on their own terms. The true final test of any course asks students to struggle with and make sense of movies on their own, to explain what they see, and defend their understanding without our help. In filmmaking, as in life, there's no easy way to know the right or wrong solution. Only by coming to terms with what your goals are on your own, can you gain the clarity of vision required to work in this, or any, art.
We've traveled far since that first hearty group gathered around a projector, but no matter how CFILM grows it will follow the original liberal arts approach. It is a unique approach developed only at Wesleyan. My first 20 years here have been something of a re-education in how to understand film, and the number of alumni in our teaching ranks testifies to how special this way of seeing really is. There are no shortcuts or secrets here. Beneath it all, Jeanine taught us all that we must make our mark in the classroom, working closely with our students, watching and thinking together. We have no higher purpose. We will keep doing it in the Basinger Center for Film Studies.