Alumni in Action: Kira Orange-Jones '00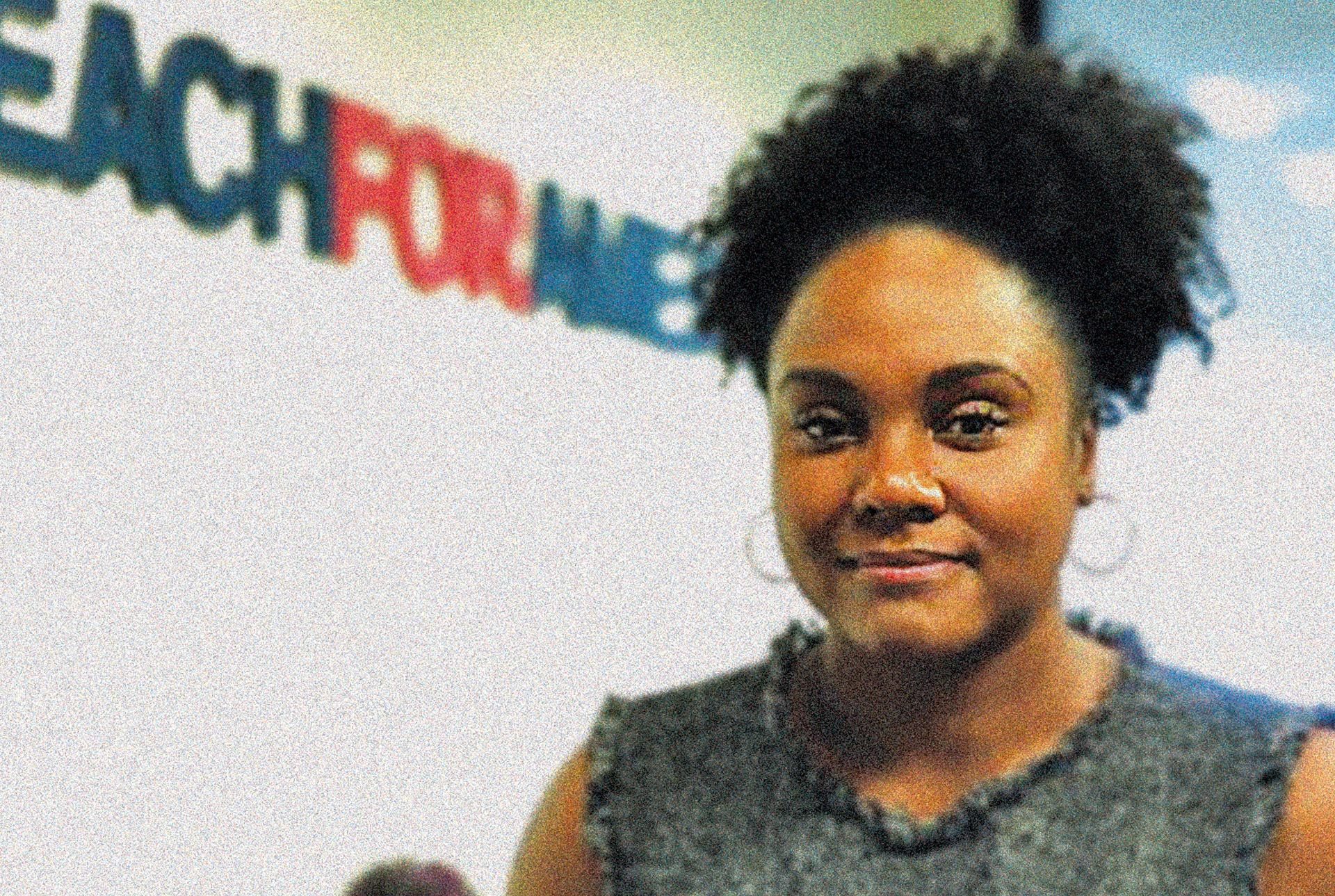 Because Wesleyan film studies focuses on the history and analysis of the discipline—teaching how rather than what to think—graduates are well-prepared for success both inside and outside the industry. Here, we highlight film students whose off-screen accomplishments range from medicine, to real estate, to education, and even to smokejumping. Accounts and photos as provided to the editorial staff.
Kira Orange-Jones '00
Occupation: Executive director, Teach for America—Greater New Orleans
Influential Film: Ava Duvernay's When They See Us
My first film class (History of World Cinema from WWII to Present with Bob Smith) fundamentally changed how I viewed and defined impact. I grew up thinking that doctors or teachers or lawyers could impact the world. I wasn't prepared for how much the sheer beauty of the prints we studied in that class, displayed on this large screen in this dark room week after week, would move me. By the end of that first semester, my world felt bigger. I was beginning to understand how powerful it was that an auteur (in collaboration with a team of people) could execute her point of view, putting every aspect of what the audience views together to have an intended impact. As a woman of color, finding my voice and honing a point of view about the world then, this specific notion was empowering to me. It prompted me to wonder: "What if I could actually do that? What if I could, through my own career, actually impact others in that profound of a way?"
I've spent the last 12 years working to create a world-class education system for all children in New Orleans, post-Katrina. After graduating from Wesleyan, I joined Teach for America. I began teaching fourth grade, seeing what was possible for my students, and this led me to wanting to make a career of expanding opportunities for all students and helping fix a broken system. My job requires me to see possibility in the system and get others to see it too, and then take bold action on it. It requires me to see patterns that aren't always obvious.
Studying great films at Wesleyan—analyzing shot-by-shot for patterns and finding meaning—had such an impact on me. It set the stage for the work I'm doing now; taught me about effective collaboration and how to draw out the strengths of those around me; and instilled a lifelong passion for visual art and the history of cinema. The other through line in my career has been understanding the power of narrative. That understanding has helped me build diverse teams, help students find their voices, and utilize storytelling as a way of bringing others into a complex vision. I understand that stories connect people and ideas, and inspire action. I rely on this every day in my work to make change.
Jeanine Basinger inspired me in a similar way. She has such powerful command of the medium, such influence on the field, and such vision to build the kind of program she has built. As I have continued to ascend in management roles over the years, I have often considered her example, particularly as a developer of people and in her generosity and willingness to extend her networks to enhance our learning experiences in meaningful ways.