Alumni in Action: Sarah Berns '98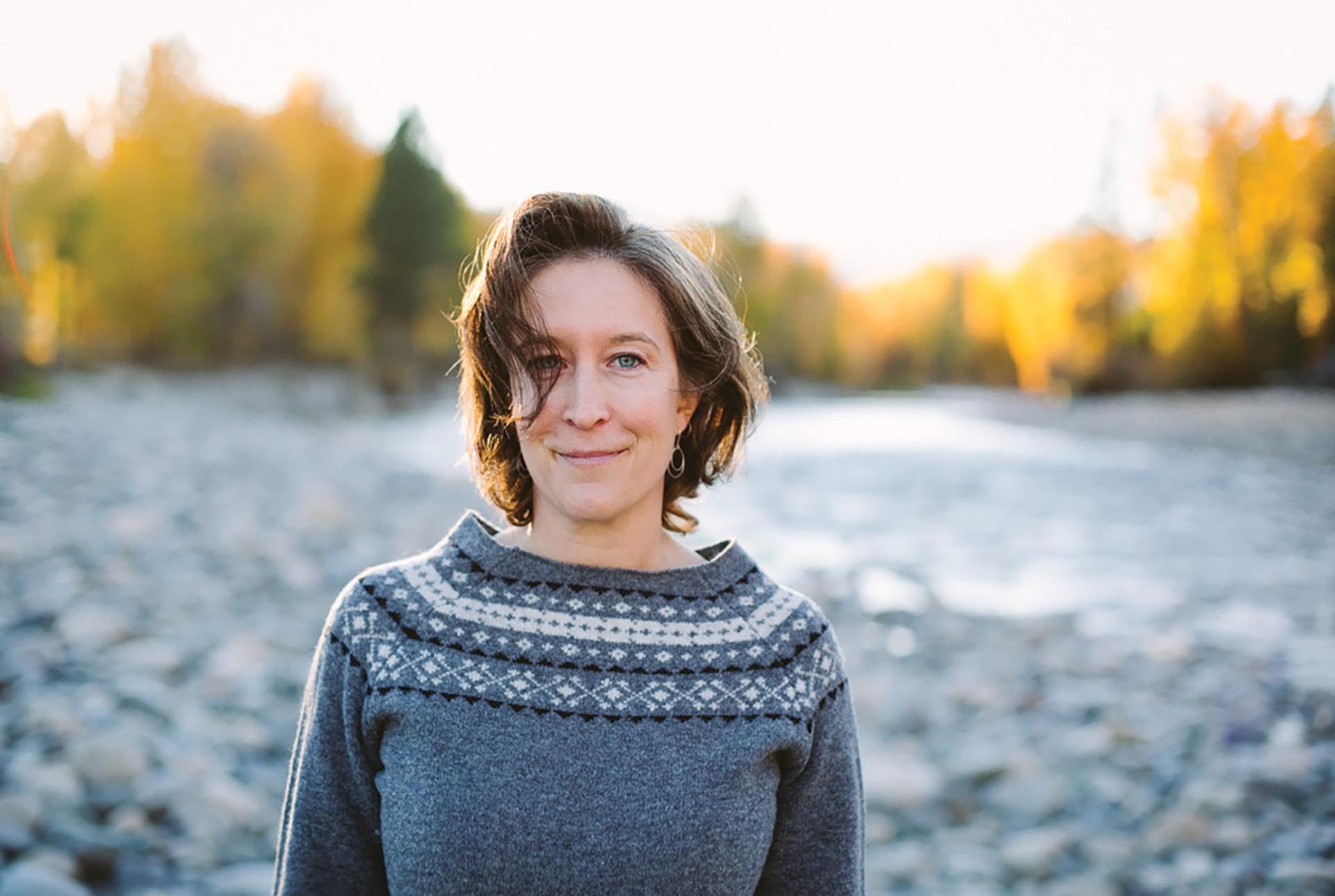 Because Wesleyan film studies focuses on the history and analysis of the discipline—teaching how rather than what to think—graduates are well-prepared for success both inside and outside the industry. Here, we highlight film students whose off-screen accomplishments range from medicine, to real estate, to education, and even to smokejumping. Accounts and photos as provided to the editorial staff.
Sarah Berns '98
Occupation: Former USFS smokejumper; Proprietor, Spring Creek Ranch, Winthrop, Washington
Recent Influential Films: Brooklyn, Leave No Trace, The Rider, Arrival
I was so nervous for my exit interview in the film program because I was going to tell Jeanine that as much as I loved studying with her, I'd also fallen in love with this other career fighting fires out west. Ironically, I'd first gotten into wildland firefighting as a way to fund the film I was making for my senior thesis. In my memory, Jeanine leaned back in her chair, capped her pen, took a deep breath, and said, "That's great. And when you're done fighting fires, you'll have something to write about."
Studying film had an immediate impact on my career with the Forest Service. At Wesleyan, I loved doing scene analyses because they made you break a scene down shot by shot so that you could understand both its individual parts and how to synthesize them quickly as parts of a scene, then how that scene fits into the film as a whole. In the end, the goal was to be able to watch a single film and absorb all these parts simultaneously. Learning how to jump out of an airplane at 1,500 feet with 100-plus pounds of gear, and land in a tiny opening in order to then go fight a fire? That felt daunting, sure, but daunting in a familiar way because Jeanine had already taught me how to synthesize a million moving pieces.
So, I was conscious of using that skill when I was out fighting fires. Whether you're hiking into a fire or flying over one, you're making plans for how to approach it. Because I'd been trained to do these scene analyses, it was easy for me to imagine these fires under different circumstances, predicting where they might head. Learning how to jump out of an aircraft is strangely similar in the sense that there are all these technical aspects and skills that you have to learn how to execute, but you can't think too much about them when you're in the moment. You have to synthesize and then react as best you can.
Jeanine has created and curated the Wesleyan film community very purposefully as a place where people inherently want to help and support each other. That's something I took with me into my fire career: the importance of engendering community, especially among women in a male-dominated field. Wesleyan, in general, could have been a hypercompetitive place where everyone only cared about vying for the top jobs when they graduated. But I felt very at home there—surrounded by people who are vibrant and interested in the things they're passionate about. Yet, simultaneously, they want to hear what you're interested in. I always felt an automatic sense of support from my classmates and the community.
I eventually left the Forest Service when my oldest daughter was about two. Now I have two daughters and I manage a ranch in Washington, and I also work as a doula. But my creative outlet is still writing. I've written screenplays, including an original WWII script about America's race to create the first operational parachute system in the months leading up to D-Day.