Jesse Ashlock '99: Media Man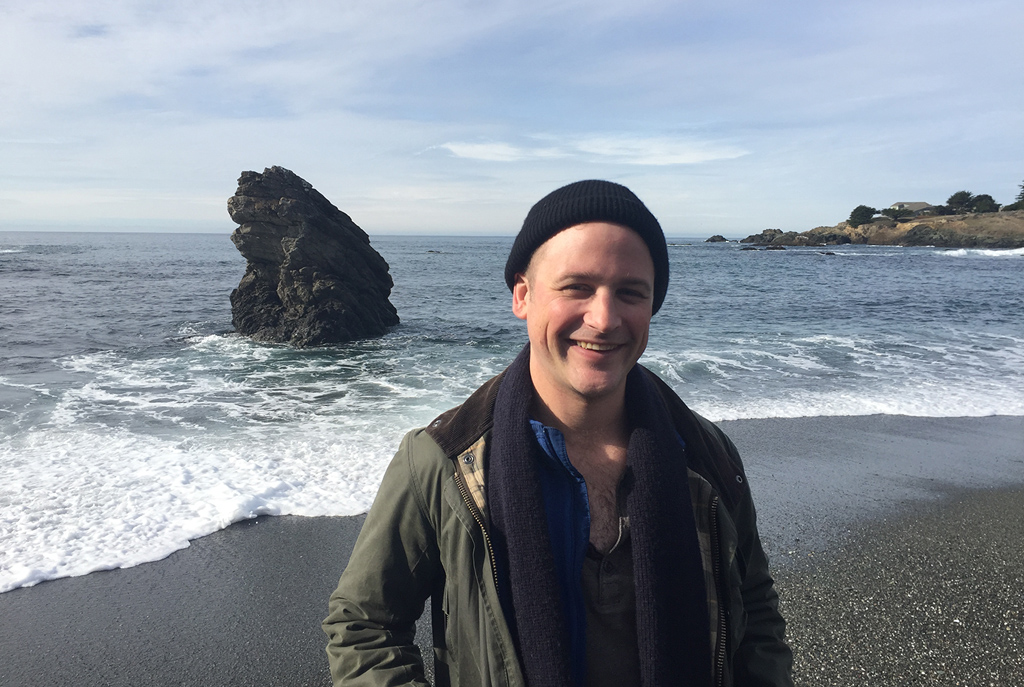 [Photo courtesy Jesse Ashlock '99]
Now the US editor for Condé Nast Traveler—after five years at Travel + Leisure—Jesse Ashlock '99 has made his career in travel journalism. He is focused on helping the magazine's audience become global citizens. [Photos courtesy Jesse Ashlock]
Dominating Jesse Ashlock's small office on the 26th floor of One World Trade Center is a whiteboard behind his desk. It's filled with colorful Post-Its, which bear scribbles like "Taipei food," "Switzerland cycling," and "German wine." As the new US editor at Traveler, who has built his career around writing and editing for lifestyle magazines, as well as teaching about the business of journalism at New York University's School of Professional Studies, Ashlock finds that he is always planning an upcoming issue. He also writes several articles himself each year, moving seamlessly between these different facets.
"At Wesleyan I learned that everything is connected," he says. "You probably hear that from all liberal arts schools, but it was the governing philosophy—not just pedagogy—at Wesleyan."
How did Wesleyan help instill those values for you?
Jesse Ashlock: I was an English major and did a lot of anthropology coursework. Those hard-core, theory-oriented courses taught me to think about systems of control and the power of meaning, of being. Whatever you do, you're a global actor; your decisions, the work that you do, the consumption patterns you engage in all have consequences. That kind of cosmic awareness of a broader ecosystem informs the way that I am. I am a lifestyle journalist, but it informs the way I think about journalism.
Can you share an example of how Wesleyan has directly impacted your work with travel magazines?
JA: Having empathy in an informed and intellectually rigorous way is a big part of my job. Wesleyan helped nurture and reinforce a natural instinct for empathy that I had already. To get rudimentary about what liberal arts courses teach: it's that everybody matters. While there are deep historical systems that favor certain kinds of people over others, those are wrong. We avoid a lot of political messaging in the magazine, but we have that message: Everybody matters. You need to travel to understand the position of privilege that enables you to travel.
I felt that keenly when I was visiting the Sarara Treehouses in northern Kenya, home to the Samburu tribe. They have family wells, called "singing wells," where men and women go separately to bathe and give water to their animals. Each family has a specific song they sing, meant to tell the cows where to come to drink. The men are naked, passing buckets to fill troughs for the animals. It's an incredibly complex experience to witness as a privileged white Westerner. I can't stand there and not feel the weight of all the things people with my color of skin have done to people with their color of skin. The Samburu set the rules; if they didn't want us there, we wouldn't be there. Wesleyan gave me the tools for how I should respond to this situation—whether it's okay for me to be there in the first place, and how it's deeply representative of the structural inequalities that exist in our world.
Is the travel magazine audience looking for those kinds of experiences?
JA: Our core print audience is affluent, around 50 years old, and a pretty even mix of women and men. They travel a lot; 95 percent have a passport. More subjectively, they are savvy travelers; interested in having experiences like the one I described. To this day, I don't know how to feel about that experience. I had this noisy inner conversation, and what was going on within and outside of me was unlike anything that has happened to anyone else I know. Readers want that.
When you're not having these once-in-a-lifetime travel experiences, what is your day-to-day like?
JA: I manage everything in the magazine, working with editors on section lineups and refining story ideas. Additionally, I'm involved in all platforms and expressions of the brand's identity across print, digital, and video, as well as serving as a liaison to the industry. I'm also the point of contact for sales and marketing requests, so I manage the intersection between the business and editorial side.
There's a misconception that we travel all the time, and that it's all lollipops and candy canes. But we work really hard. We're publishing a magazine, and that is a challenging industry—one that requires you to do more with less and make great content on more platforms than ever before. A huge part of my job is helping this brand make money without compromising editorial integrity—a subject of classes I taught at NYU earlier this year. Don't get me wrong; this job comes with amazing perks, but fewer than you might think.
Luxury travel isn't a common subject in conversations around environmental or social justice, two important topics for many Wesleyan alumni. Do you think they're connected?
JA: At this magazine, we have always subscribed to the belief that travel doesn't happen in a vacuum. We want to make content for conscious and conscientious travelers, and cover sustainability in every sense of the word. Part of that means the environment; it means community; it means making sure the travel you do contributes to a better planet.
Africa is ground zero for all those issues. In Kenya—a place I can't wait to bring my kids to—there's a focus on wildlife preservation, trying to bring literacy and jobs to impoverished communities, and continuing the fight against poaching. It's a rich ecosystem where all of these things interact, and you, as a traveler, are part of this fabric. You can play a positive role, but you have to be intentional and aware, and you have to know who you are working with and where your tourism dollars are going.
There's no quick tool to figure out exactly where your dollars are going, but this is one of the reasons it's helpful to plan your trip with a travel professional. Yes, it's costly, but you're working with someone who understands who you are and what kind of traveler you want to be. Otherwise, it requires a lot of research on your part.
How is Traveler thinking about innovating in this changing world of travel?
JA: One of the things everyone asks travel editors is for us to plan their travel—but we are not travel agents. Ultimately, we see ourselves as storytellers. As a brand, we cultivate relationships with the best travel agents in the world; we have nearly 200 of them on our list of the world's top specialists. Those people are important for us in understanding industry trends, getting information on emerging destinations, and understanding what travelers want.
What is something you've learned through your job that you never would have expected?
JA: I didn't know I loved horses. I'd never been on a horse until I was 38 years old, at Vermejo Park Ranch, a property owned by Ted Turner in northern New Mexico. It's the most incredible thing. Now, I always try to go horseback riding on trips.
Jesse's Favorite Places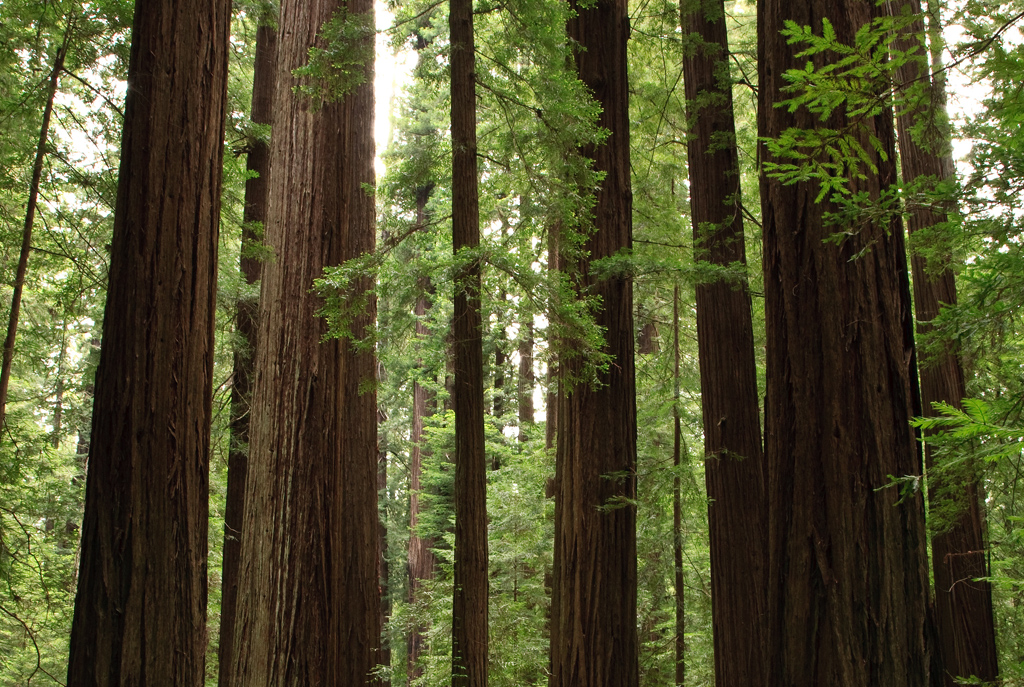 The Redwoods in Northern California: This is where I grew up, and it's been a great pleasure for me to bring my kids here. I want them to know this place, because it was formative for me in my upbringing. The cathedral vibe, the beauty, the smell, the air—this is the natural landscape that I fell in love with.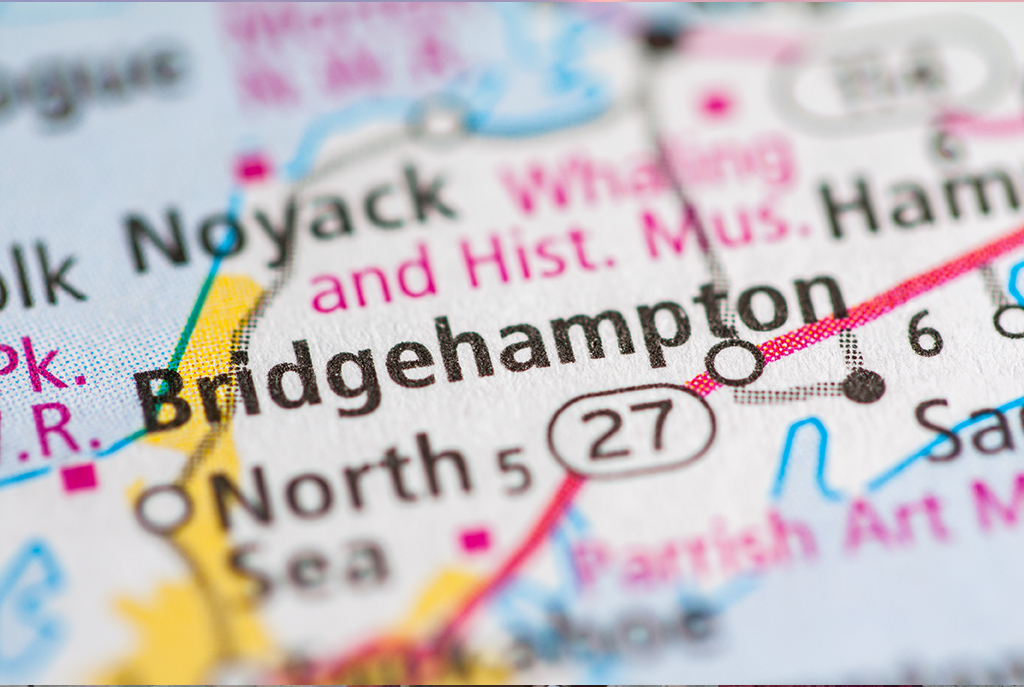 Bridgehampton, New York: There's a place in the Hamptons called Bridge Lane Compound that's a collection of rustic, converted farm buildings. It's sort of a hippie, humble vibe in the middle of these stately mansions. We've been going with a group of friends for many years, and now we've all had kids and the kids outnumber the parents.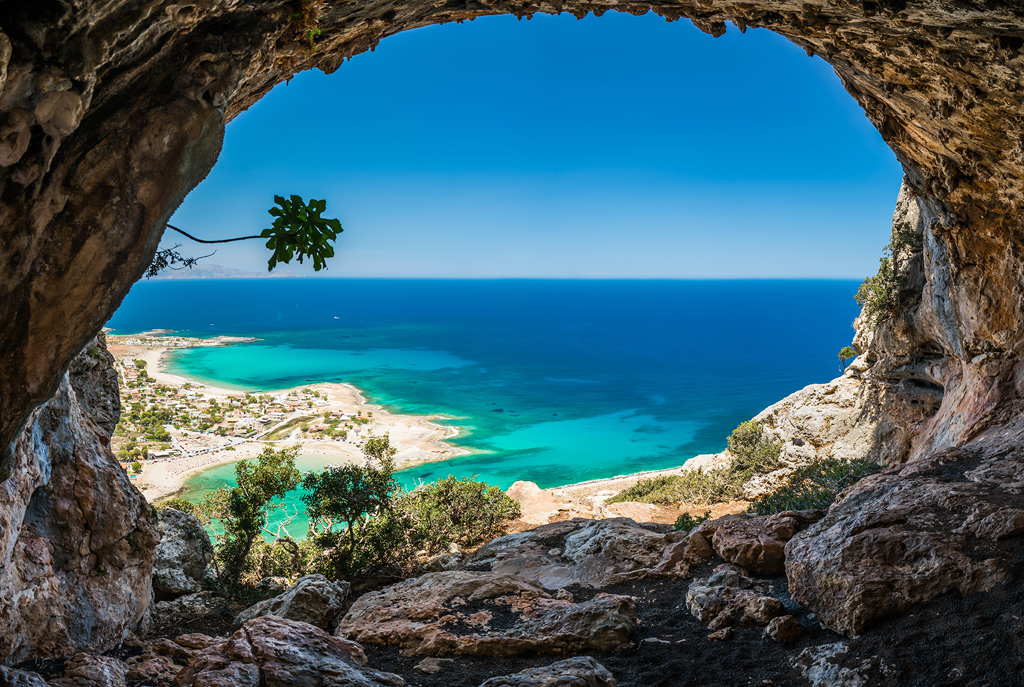 Greek Islands: I love their rugged beauty, the hospitality, the water, the octopuses, the beaches. I could see myself retiring here. I really love Crete, but I'd probably want to retire to a smaller island.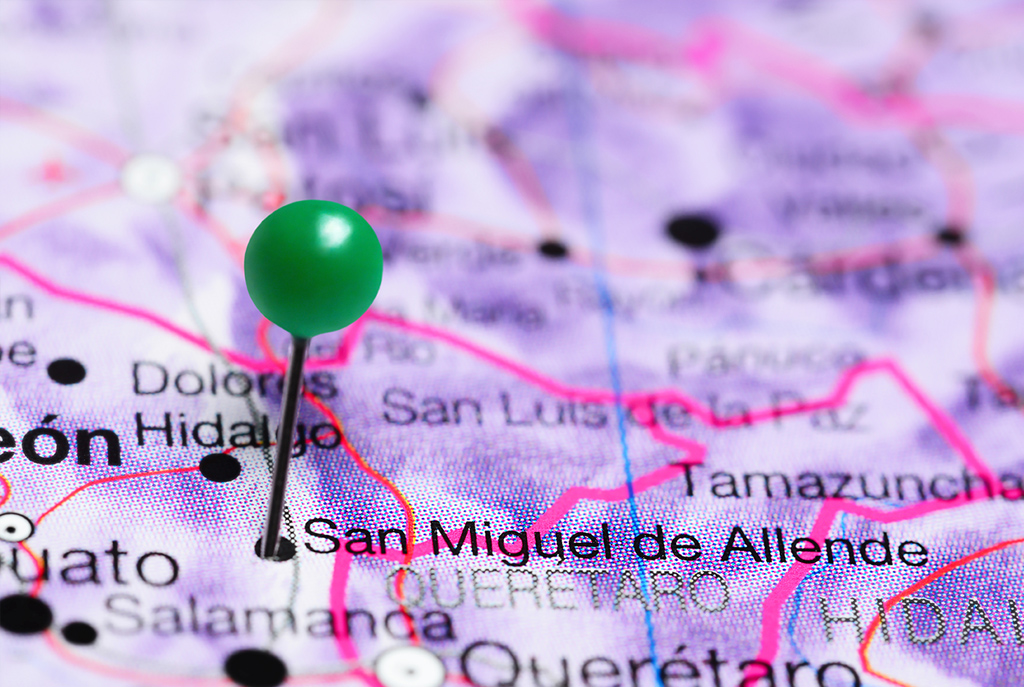 Mexico: I love Spanish-speaking cultures in general. I wrote an essay about going to Mexico with my wife as the first international trip I took for Travel + Leisure. I speak Spanish poorly, but enough to have conversations when I'm there. When I was in San Miguel de Allende last fall, it was really gratifying to be able to have a 20-minute conversation with a taxi driver.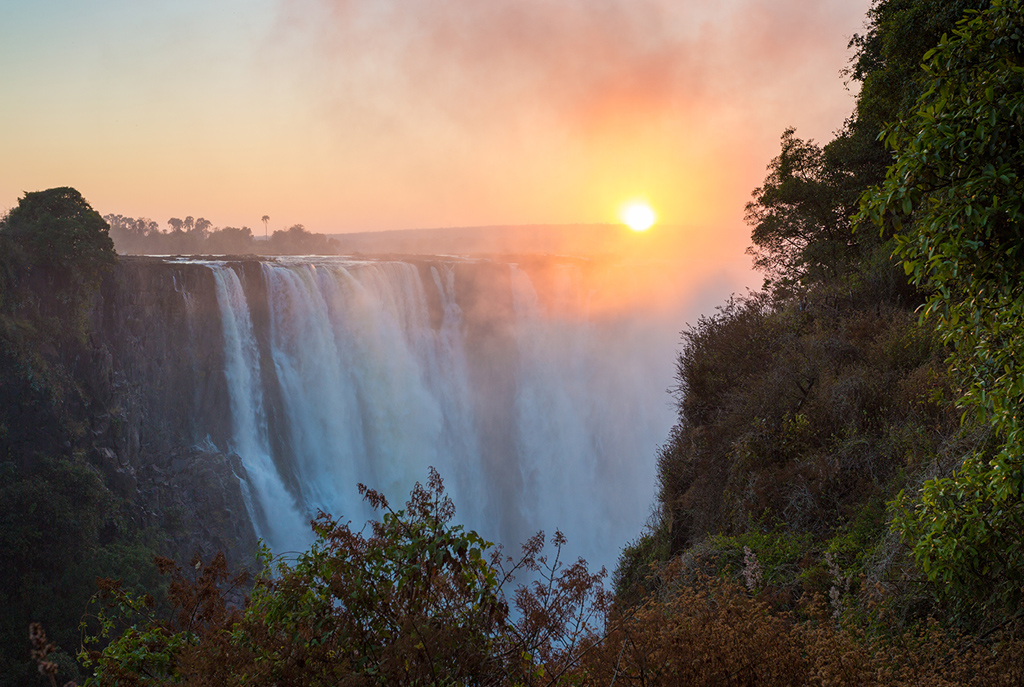 Africa: People fall deeply in love with Africa; they get an itch to go back. I've been three times, and I started to feel that after the second time. The first time, I went to North Africa, which has incredibly beautiful people who've endured profound hardship through the centuries. The second time I was in Namibia and Victoria Falls; it's been percolating there that I wanted to go back. Then after the third time, in Kenya and Tanzania, I felt the itch a thousand-fold. There are many places on the continent I'd like to see, but Rwanda and Botswana probably top the list.
Kelsey Ogletree is a freelance writer and editor, specializing in travel, food, and design. This is her first article for Wesleyan.