Technology as a Tool for Transcendence: William Tyner '13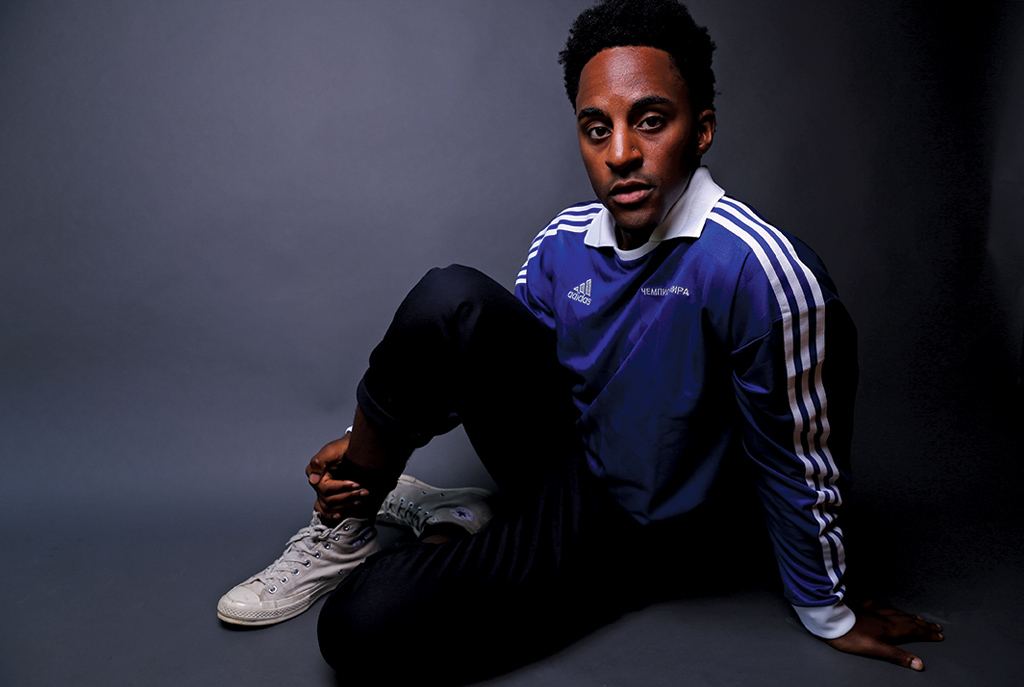 In creating a new documentary film on technology in Romania, Fulbright-National Geographic Digital Storytelling Fellow William Tyner '13 found echoes of his own experience.
William Tyner '13 spent his youth stymied by the misconception that black kids from low-income families don't grow up and work in high-tech fields.
Tyner encountered all kinds of stereotypes growing up in rural Ohio, many negatively pegging young people just like him as being unintelligent, undisciplined, even deviant. But Tyner refused to be pathologized. A self-described tech geek, he would instead use his Casio Wrist Camera, PalmPilot, and other high-powered (at least at the time) gadgets to transcend these stereotypes and form his own identity.
"I've always loved technology," Tyner recalls. "My gadgets weren't toys. They were tools—tools that I used to empower myself and communicate that I was enterprising, technologically advanced, expertly skilled, and black within a context that told me otherwise."
Coding Leads to a Calling
The day after Tyner graduated from Wesleyan, he moved to California and began working in Silicon Valley. He ultimately found his way to Code for America, a network of civic technologists, government experts, and social justice activists who develop digital solutions to societal issues and government services. Tyner was assigned to lead research for an economic development project for the Office of the Mayor in Albuquerque, New Mexico. His team created a tool that helped residents undergoing emergency situations access safe financial resources from the state, rather than seeking a high-interest payday loan or cash advance, which was and continues to be a pervasive problem.
"I constantly try to pursue my curiosities," Tyner says. "I was always interested in technology and government, politics and civic engagement. Combined with my anthropology training from Wesleyan, and an interest in cultural dynamics, the idea of using technology to help citizens get the most from their government really appealed to me."
When Tyner learned of a potential Fulbright–National Geographic fellowship, he reached out to Code for America's parental group, Code for All, and discovered Code for Romania (Code4Ro), the largest civic tech organization in the European Union's easternmost country. Backed with eventual (and ample) support from Code4Ro, Tyner next pitched his project idea to Fulbright and was one of five recipients worldwide to receive the distinctive Digital Storytelling Fellowship. Fellows receive a stipend from Fulbright and an advisor from National Geographic to participate in an academic year of storytelling on a globally significant theme.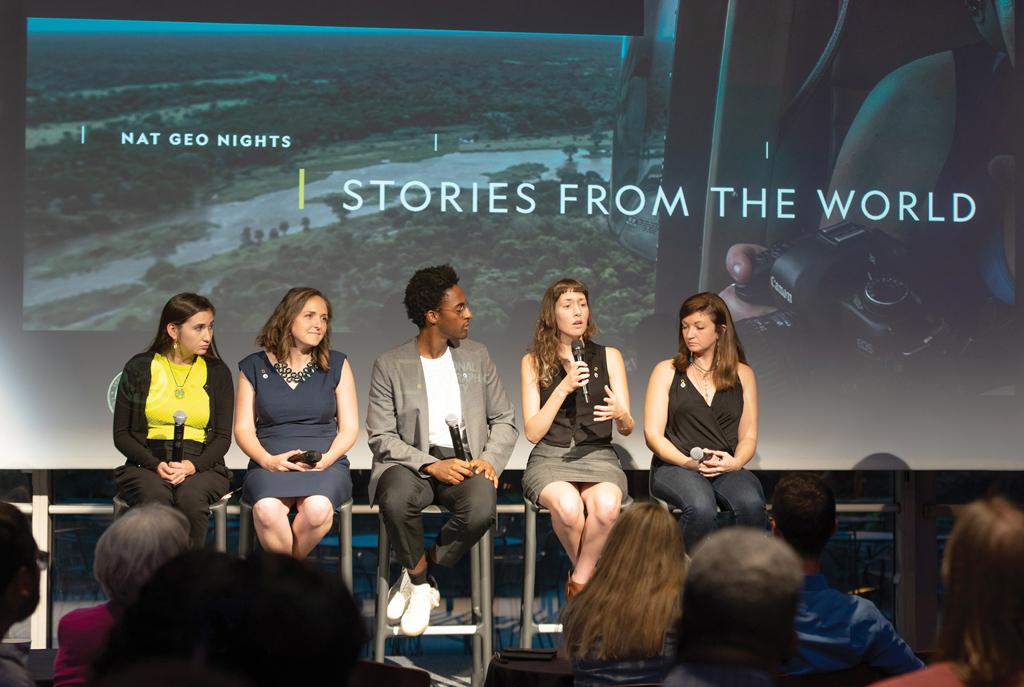 Equipped with almost 100 pounds of cameras, studio lights, microphones, digital recorders, and other gear (which Tyner grudgingly recalls lugging through the airport), the new NatGeo fellow flew to Bucharest to begin his 10-month adventure. He was immediately welcomed by a network of young, supportive, and collaborative individuals in Romania.
Apps that Empower
Playing the role of callow journalist-filmmaker, Tyner spent two months preparing and another eight months interviewing and filming more than 60 subjects, including Code4Ro founders, civic technologists, programmers, marketers, designers, politicians, sociologists, Romanian citizens, and artists. Some interviews were two hours long; others spanned an entire day.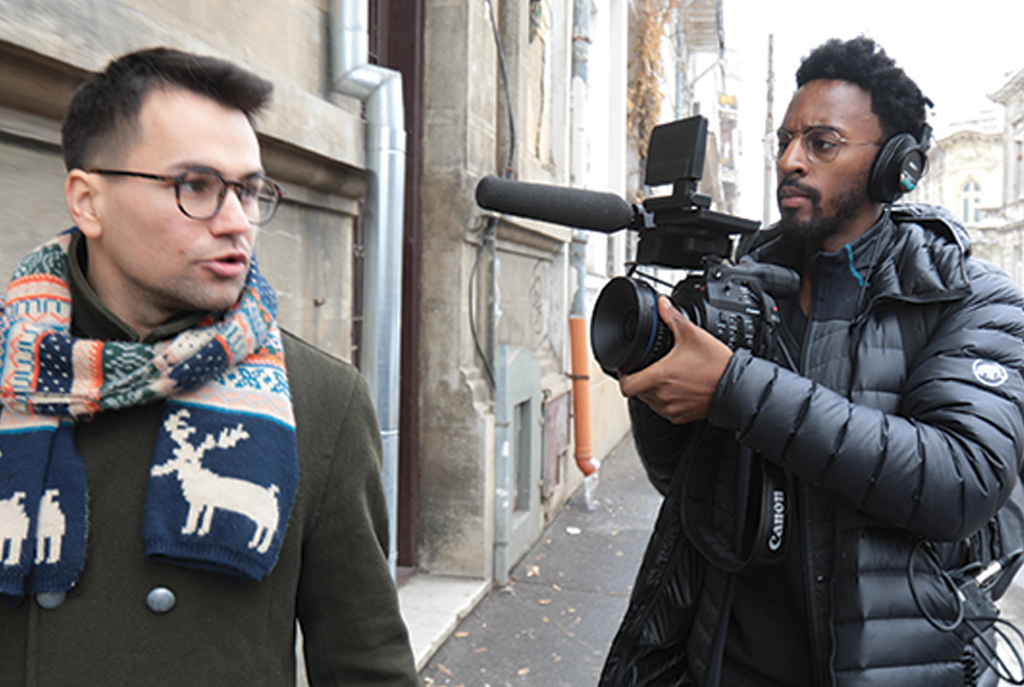 "These are people who are unpaid, but they are very involved in civic tech, and I wanted to know what drives their motivation," Tyner says. "I didn't want to tell their stories, I wanted them to tell their stories and make it a serious and authentic experience for everyone."
Code4Ro has already created multiple platforms and apps to assist Romanian residents. Among them, the Monitorizare Vot is the first app of its kind in Romania used to monitor elections. Commissioned observers and regular citizens can also use the app to report real-time voting information and voting irregularities in rural communities. Another app called Incognito provides email anonymity to everyone who wants to send sensitive information to the media. Such whistleblowing activity has long been discouraged in Romania, making people reluctant to report on crimes and corruption they witness. Yet another, the International Network on Legal Assistance to Refugees (INLAR) web app, maps NGOs offering legal support for refugees, facilitating knowledge exchange between these entities as well as access to their services and to relevant information for refugees and asylum seekers.
"Apps like this hold the government accountable and help create transparency," Tyner said.
A Meaningful Launch Date
Throughout his 10 months in Romania, Tyner was struck by how much civic technology plays an integral role in redefining the lives of Romanians and how they are perceived by the rest of Western Europe. While he initially set out to learn about the extent of the Romanian diaspora and communism's negative impact on Romanian society, he found surprising parallels to his own experience.
"When people think of Romania, they think of Dracula, poverty, or weak infrastructure," Tyner says. "There aren't a lot of cities, and compared to other countries in Western Europe—the Netherlands, the UK—it is often perceived as a developing country. In the same way, black people in the United States are not thought of as technologically advanced or sophisticated, Romanians are often talked about in the same way by other countries."
From his Fulbright–Nat Geo experience, Tyner crafted a 15-minute documentary, which debuts in December 2019 on National Geographic's website. The launch date was crucial to meet: December not only marks the 30th anniversary of the end of the Romanian Revolution in 1989 and communism in the country, it also coincides with a multi-year civic uprising against the country's corrupt Social Democratic Party.
Tyner, who now works full-time as a researcher for Google in San Francisco, returned from Romania in July. Since then, he's spent the majority of his free time immersed in the onerous task of post-production for his forthcoming film. For hours each day, Tyner has muddled through more than 60 terabytes of footage, including interviews and B-roll.
"Film editing is like writing a book," he says. "You start with a storyboard, but then it takes structure and narration to really tell a story."
The documentary explores how technology functions as a tool for political and personal liberation in Romania—how it helps communities cast into a diaspora negotiate displacement, transcend material conditions, and ultimately construct new identities.
"My ultimate goal is to tell a story about the power of technology from the point of view of people and communities that are not historically associated with modernity and technological advancement," Tyner explains. "At this time when our societal relationships to technology grow more complicated, the film aims to remind us that technology does have the potential to be a tool for liberation. But it depends on the eyes through which you see it."
Once his documentary is released, he plans to incorporate more content and animations and ultimately submit a longer version of the film to a variety of film festivals. He also added that the project, Fulbright and all, wouldn't have been possible without his Wesleyan education.
"Without eye-opening classes in anthropology and sociology, I wouldn't have the language to talk or even think about a project like this," he says. "I'm privileged to have gone to Wesleyan, and so grateful to Wesleyan for equipping me with tools to view myself and the world."
[Photos courtesy William Tyner '13]