Re-embracing the Past to Create a Bold New Future: A Q&A with Provost and Senior VP for Academic Affairs Nicole Stanton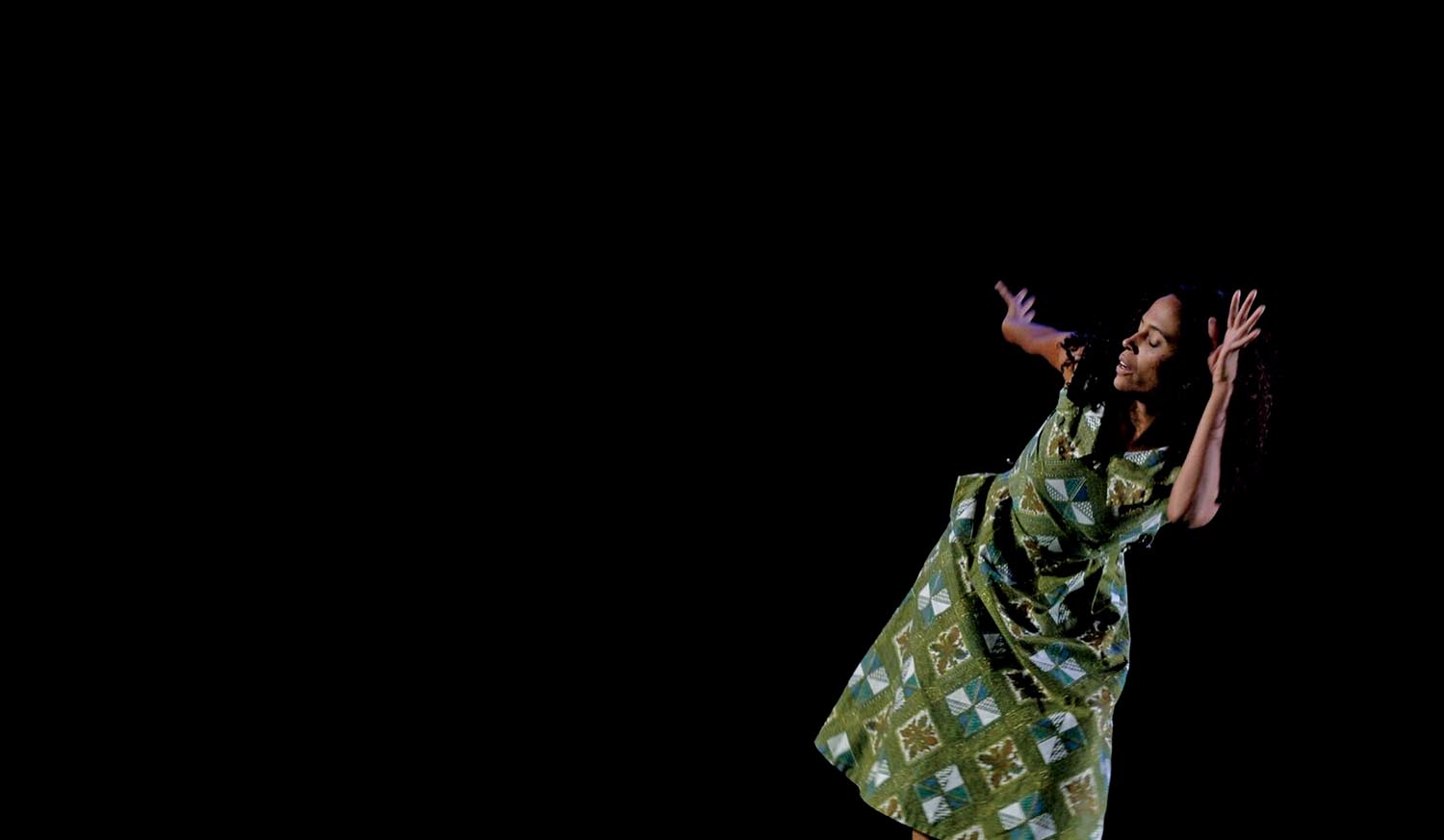 In December 2019, President Michael S. Roth '78 announced the appointment of Dean of the Arts and Humanities Nicole Stanton as Wesleyan's 12th Provost and Senior Vice President for Academic Affairs beginning May 2020. As Professor Stanton prepared to start her tenure, she sat down to answer a few questions about her goals for Wesleyan and how the unexpected global COVID-19 pandemic has affected her approach to achieving those goals.
In his announcement of your appointment as the University's 12th Provost, President Roth referenced your "bold vision for Wesleyan's future." What does that look like?
Nicole Stanton: I have some things that I'm thinking about based on my experience as a faculty member and as part of academic affairs, but more than that, I'm also interested in the idea of community-building, of re-embracing Wesleyan's really rich history as a site of inclusivity, global education, research, and community in a very cross-disciplinary way. While I consider those ideas bold, I wouldn't say that they were new. That's why I'd say "re-embracing"—turning towards this history that we already have of being a leader in global education in very specific ways, and seeing what that means for the 21st century. What does that mean for a residential liberal arts institution to really take that mission to heart in new and innovative ways?
What do you see as your biggest priorities in achieving that vision? How are you going to get the conversation started?
NS: I don't want to come in with a prescription about what should happen, I want to listen to the extraordinary students, faculty, staff, and broader community of trustees, parents, and alumni to hear about their values and ideas and to try to weave those together and support those homegrown visions.
There are some interesting organizations out there already that are doing great work making campuses sites of transformation around the idea of inclusivity and racial justice; I've been investigating some of those. I've also started conversations with faculty and staff on campus who are already doing this work, including VP for Equity & Inclusion Alison Williams '81; Director of the College of Integrative Sciences and incoming faculty chair Ishita Mukerji; student Resource Center Director Demetrius Colvin; and Andrea Patalano, who serves as the vice chair of the faculty.
And I want to continue a practice that Rob Rosenthal, our interim provost, started that I think is critical to this idea of community-building: meeting regularly (at least once a month) with members of the Wesleyan Student Assembly (WSA) to hear about student issues and concerns in a more direct, intimate way.
What are some concerns that have been raised that you want to address?
NS: The experiences of first-generation students, the experiences of international students. These different communities share some issues, but there are some real differences. We need to think about how Wesleyan looks at what their needs are, not just in the classroom but in terms of the overall educational experience, how they enter into it and all the informal things that they may or may not know based on where they are positioned. Those are just a few of the things that we've already started thinking about.
Also, for the past many years, Wesleyan has actually done an extraordinary job of recruiting diverse faculty and staff. But now we want to think a little bit more about how we retain those amazing folks. And this is where the idea of community-building is important. Whether you're a staff person, a faculty person, or a student, this is your institution. How do we need to let people know that that's the case already? And what kind of structural changes do we need to make? What kind of communication pathways do we need to establish so that we make sure that those voices are a part of all the kinds of decision-making that we do.
What excites you the most about Wesleyan and the faculty and the students here?
NS: Before I came to Wesleyan, I was at Ohio State. I loved it but I hardly ever got to interact with either students or faculty from other disciplines. My experience of Wesleyan was this deeply interdisciplinary place where the arts weren't seen as artifice or extra entertainment but really critical methodology for exploring the world.
I saw geneticists working with a choreographer thinking about the human genome or an astronomer and a musician creating an extraordinary composition—and this was commonplace! It wasn't weird. This is the kind of synergy that you see at Wesleyan. It is happening across disciplines in fascinating ways, like our College of East Asian studies, which I really feel is groundbreaking, or the Science in Society program or the College of Integrative Sciences. You have multiple disciplines with deep disciplinary understanding, but also able to work closely in this very project-based, creative space. That's not an anomaly, it's the norm.
Our students, they get a chance to experience that synergy of knowledge, that thinking about a problem (something that we'd like to do or solve), and to use whatever disciplinary lens, whatever methodology they need to solve it instead of only looking at something from one perspective.
Your predecessor, Joyce Jacobsen, was an economics professor. Your background is in the arts as a dance artist and educator (and you also have affiliations with environmental studies and African American studies). In what ways do you think your experience and expertise in these areas will distinguish your work in this new role?
NS: Joyce was extraordinary at the job. She was amazing and I learned a lot from her. She had a kind of way of processing information, things that she prioritized, methodologies that she used to think through problems that I think are based in her discipline of economics. I, similarly, feel like I have methods, perspectives, experience that are based in my creative discipline of dance that have to do with a particular approach to qualitative problem-solving that involves ideas of imagination, embodiment (hands-on, project-based learning), and collaboration.
It's key to working intensely in a group, making decisions in the moment. It's a very particular kind of "design thinking" that we've always done in the arts; the idea of seeing a problem, creating possible solutions, prototyping, working collaboratively—all of those kinds of things. It comes very specifically from my experience as a choreographer and also as an activist, organizing people towards imagining something that does not exist yet. And finding a way to work together to bring that into the world.
We find ourselves unexpectedly in the middle of a global pandemic and the majority of the student body, faculty, and staff are now self-isolating and practicing social distancing. How has that affected your priorities, especially with community-building being such a strong focus of yours?
NS: It's made the work more immediate. The crisis has called on faculty, staff, administrators, everyone to be in touch with students and each other in a really different way. And the kinds of inequities that our students face have actually been highlighted and brought more into focus. The online experience highlights certain issues that would otherwise be invisiblized a little bit when everyone is on campus.
So that's been a real eye opener and can actually provide something of a foundation when we do have our community back together on campus. We know something now that we didn't know before about our students' experience in a really visceral way. We have more information about our students' lives and the kinds of things we need to be think about in terms of strengthening our community. [The austerity of the current situation] is bringing this into focus more and providing critical information.
How do you feel Wesleyan has managed this temporary transition to online learning?
NS: Right now, this is a such a dramatic time. But one of the things that I feel is sustaining is that we really do have a team. We have a team of faculty, we have a team of staff, we have a team of students. And it's been really inspiring to see the way people are working together to try to make our way through this. From looking on a faculty forum and seeing funny and inspirational stories of how to deal with being online to generating ideas and thinking in sort of interesting ways. We went from this moment where people were scared and very tense in our communications to this new place where we are really holding each other up in a wonderful way. Faculty have come up with all kinds of wild and fascinating solutions to continue teaching classes (including streaming midterm organ recitals). I think it's opening up some new vistas for people. And I've heard from professors who have said that they actually have been able to do deeper work with their students during this time because now they're just working one-on-one with them. They've set up home studios, they're doing their projects, and the professor is able to just kind of sit with them for an hour, and work very deeply, giving them in-depth feedback and critique that they actually found was enhancing for the students in a way they hadn't expected.
So where do we go from here? When the pandemic restrictions are lifted, what will teaching and learning at Wesleyan look like?
NS: Referring back to what I said earlier about the way this experience is highlighting inequity, I think we're all going to know that now in a way that we wouldn't necessarily or so immediately have understood in our classrooms. Because now we're (virtually) sitting in our students' homes and really seeing what their experiences are. And I also think that people will 100% be developing new strategies around maintaining connection to students in different ways and thinking about how to work with the resources that we have to maximize the student experience. There will be innovations that'll come out of this in terms of of how we utilize the different kinds of online platforms we have to create new scenarios for teaching and for learning and for the dissemination of information.
Photo: An educator, dance artist, and activist, Nicole Stanton has been working at the intersection of art making, community organizing, and social justice work for nearly 20 years. (Photo by Jo McCulty)