The Green Heart of Gotham Beats On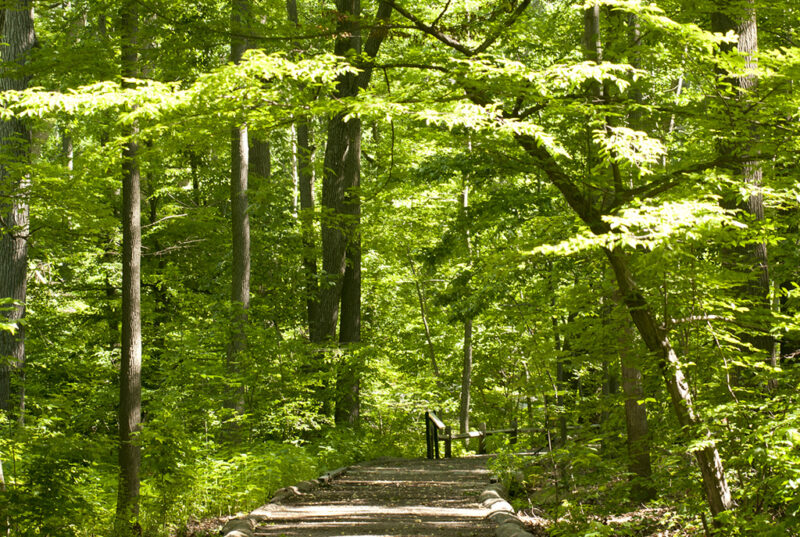 Photo by Marlon Co/The New York Botanical Garden
As the head of horticulture for the New York Botanical Garden, Todd Forrest '91 is curating a pandemic refuge.
By Kaelyn Lynch
Todd Forrest '91 wanted to change the world. So, he became a gardener.
To be fair, not just any gardener. As the head horticulturist for the New York Botanical Garden (NYBG), Forrest is the caretaker of over a million plants, including many rare and endangered specimens. It's not only his vast number of leafy charges that drives him to seek perfection in his work—rain, shine, or pandemic—but the millions of people who for millions of different reasons use the garden as an oasis.
"For so many people whose lives are lived in steel and asphalt and concrete, this is nature," Forrest says. "The gardens represent a brief escape from the stresses of their life." And the pandemic has made it clear that the NYBG is more than just another Big Apple tourist attraction. "We're not an extra in peoples' lives, but an institution that is essential to their well-being."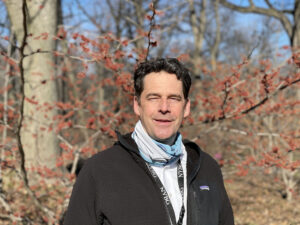 Forrest didn't start out nurturing seedlings or pruning tomato plants. He spent his early days in suburban New Jersey roaming the woody acres behind his house and riding his bike to the Great Swamp, a National Wildlife Refuge in the shadow of Manhattan that sounds more like it belongs in the Louisiana bayou.
His fascination with the role of ideas ("the more impractical, the better," he says), led him to study philosophy at Wesleyan, where he learned things that, at face value, seem to have "little or no practical use," but that he credits with changing the course of his life. While he insists that he's not smart enough to be a "real" philosopher, Forrest says the works of Plato and David Hume—as well as the famed Socrates quote "the unexamined life is not worth living"—continue to influence him every day. "We would all benefit if people spent more time and energy thinking about the best way to be a human," he says.
Forrest carried his liberal arts degree into a recession, and took whatever gig he could manage—in his case, at a retail nursery in Maine. This provided him with a surprisingly practical use for his degree: His studies in the philosophy of language made plant nomenclature far more fascinating. "Scientific naming is philosophy in practice," he says. The post-grad summer job, mixed with his curiosity about how humans classify the world around us, kindled an interest in what he calls the "green dimension."
A Harvard internship, a Yale horticulture masters, and three decades later, Forrest has grown into his role as curator of one of the world's largest living museums. His work as the vice president for horticulture and living collections, or "chief weed spotter" as he puts it, involves ensuring the finicky flora get the precise care they need. "Our goal is to make the garden perfect, or as close to perfect as we can," he says. In normal years, that lofty ideal requires expeditions to Japan to learn the intricate art of chrysanthemum training, or finding the perfect placement for tens of thousands of individual seedlings for a spring planting display.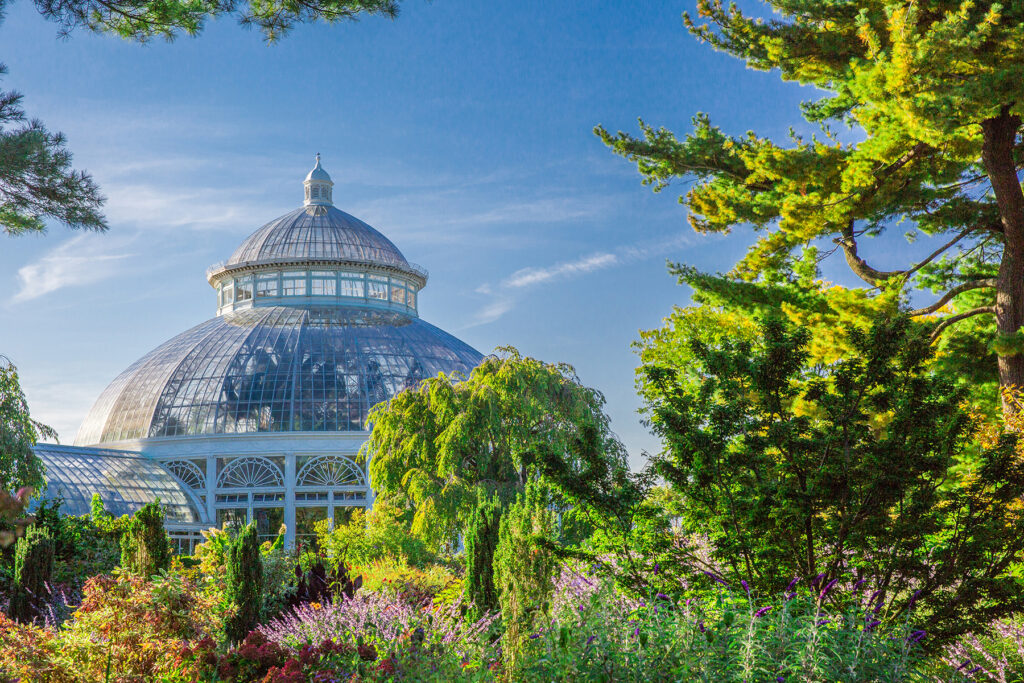 But from March to June last year, when the COVID-19 pandemic forced the closure of the garden's gates to the public and staffing cuts to as low as 20 percent of normal levels, Forrest's job switched from perfecting to triage—he had to pick and choose which areas were most in need of preciously limited resources. New York Governor Andrew Cuomo declared NYBG's horticulturalists "essential workers," so that they could look after the invaluable specimens that would perish without constant care.
With the blare of ambulance sirens from the urban jungle reminding the horticulturalists of the city's dire state, the importance of preserving the garden took on a whole new meaning. "Working to help people experience a little bit of joy, a bit of peace, or to satisfy some curiosity is one of the greatest gifts of all time," Forrest says.
In the spring, just as Forrest's peonies were beginning to bud, New Yorkers were starting to reemerge—slowly, carefully—from their pandemic-induced isolation and despair. This spring had the potential to be the most transformative in the garden's 130-year history, one in which visitors could witness life renew just as many of them were undoubtedly trying to rebuild. It's a phenomenon that Forrest witnesses daily during his weed-spotting strolls through the garden's 250 acres or while zipping around on missions in his golf cart. There's the regular from Brooklyn who travels an hour and a half on public transit just to "get a breath of fresh air"; the woman on the phone telling a friend how walking in the garden is one of the only things that brings her peace; the suburban and city kids who can now tell a red oak from a black oak.
Forrest is well aware of the timing. "This onset of the reemergence of life just happens to coincide with a different phase of the impact of the pandemic on people, one where they are seeing an opportunity for their lives to reemerge and expand," Forrest says. Visiting a place that feels very lovingly cared for when so much else felt out of control, he thinks, can be reassuring and "instill a sense of hope and better days ahead."
There's plenty of science showing the positive effect of green spaces on mental and physical health, and Forrest argues that the ripple effects extend far beyond an individual. Who's to say that the cure for cancer won't be sparked by a researcher clearing her head with a quiet moment on a bench? "There are a million different things that can be improved by having some quiet time to yourself in a beautiful place," Forrest says.
In the pandemic, the garden has become more than just a beautiful place. It's transformed into a kind of parallel universe where life wasn't halted by a deadly disease. One where NYBG workers trudged through snow all winter to make sure the garden would be what it needed to be by the spring: a refuge for all who need it. This focus on taking pleasure in a job well done, even on the smallest scale, is something that Forrest learned long ago in his philosophy days, and a message he believes was amplified during the fear and confusion of the pandemic.
"I applaud people—doctors, researchers, philanthropists—who devote their lives to changing the world in significant and profound ways," Forrest says. "But I also find that the people who do work in small ways to improve lives in mostly subtle, but sometimes not-so-subtle ways, are also worthy of celebration. And we're doing that for millions of people."