Recommended Reading: Books by Kamp '00, Casey '91, and Others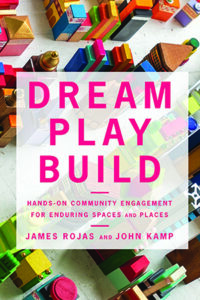 John Kamp '00 and James Rojas
Dream Play Build: Hands-On Community Engagement for Enduring Spaces and Places (Island Press, 2022)
Dream Play Build offers a new method for community engagement and rethinks how public meetings can be turned more interactive to generate enduring change within communities. John Kamp '00 and partner James Rojas argue in favor of their hands-on approach called "Place It!" to promote problem solving and community building with an emphasis on the senses and using playful techniques to create meaningful projects and engage members of the community. The book walks the reader through this model for collaboration, which includes more inclusion and interactivity, as well as project documentation and strategies for facilitating creativity and fostering an ongoing desire to strive for change.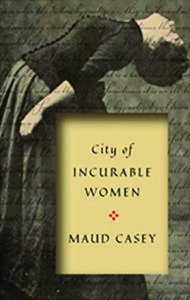 Maud Casey '91
City of Incurable Women (Bellevue Literary Press, 2022)
Through a combination of fiction and fact, Maud Casey '91 explores the humanity of 19th-century French women deemed "hysterical" and cloistered away from society in the Salpêtrière hospital to be studied by male neurologists, led by Jean-Martin Charcot. The novel features medical documents and photographs which bring these psychiatric patients and their struggles to life. City of Incurable Women prioritizes the souls and stories of women often unrecognized by history and calls attention to the broken psychiatric practices that led to the diagnosis of "incurable" and the overlooking of female pain.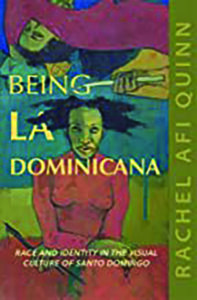 Rachel Afi Quinn '99
Being La Dominicana: Race and Identity in the Visual Culture of Santo Domingo (University of Illinois Press, 2021)
In Being La Dominicana, Rachel Afi Quinn '99 explores various representations of Dominican women in how racial hierarchy and ambiguity in the Dominican Republic both influence the way they are portrayed and also shape their creative acts of self-expression in the culture of Santo Domingo. The book features interviews with young Dominican women in conjunction with Quinn's analysis of the context and realities in which they live, all to offer more insight into the inner workings of femininity, race, and class in this Caribbean society.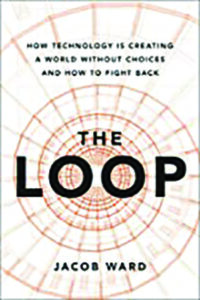 Jacob Ward '96
The Loop: How Technology Is Creating a World Without Choices and How to Fight Back (Hachette, 2022)
NBC journalist Jacob Ward '96 delves into artificial intelligence (AI) and how it will change our capacity to make decisions for ourselves. Based on interviews with over 100 scientists and drawing from Ward's 10 years of reporting in the field, The Loop argues that AI will shape human behavior and warns that it will make us more dependent than ever on the technology that leaves us vulnerable to money-centered AI companies. Ward encourages readers to reflect on their humanity, from creativity to choices both helpful and harmful, so that future technology can reflect the best parts of humanity rather than capitalize on the worst.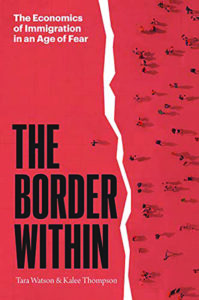 Tara Watson '96 and Kalee Thompson
The Border Within the Economics of Immigration in an Age of Fear (University of Chicago Press, 2022)
Economist Tara Watson '96 and journalist Kalee Thompson investigate the state of immigration inside the borders of the United States to assess the ongoing challenges immigrants face once settled in this country, from ICE to legal policies and beyond. By combining analysis with personal stories of immigrant families, The Border Within the Economics of Immigration in an Age of Fear aims to capture immigrant experiences in American society and document the ways in which immigration continuously affects people's way of life. The book's ultimate emphasis rests on how immigrants enrich our society, and it challenges people to think beyond the divisive rhetoric of immigration and consider the true impact on human lives.