Arranging a Creative Career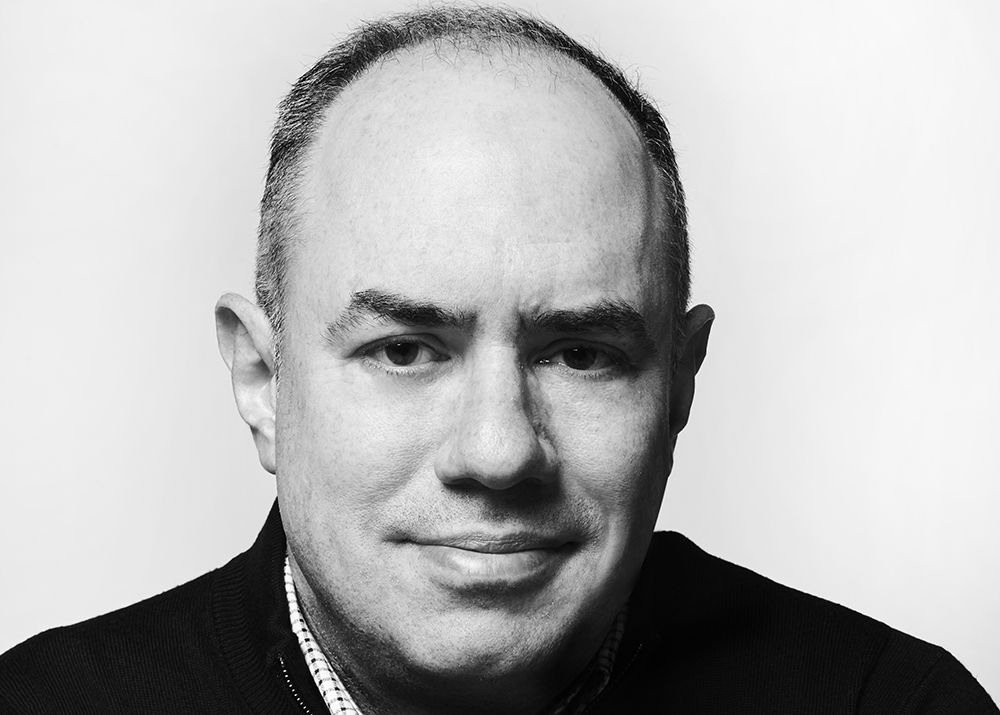 Pete Ganbarg '88 (Photo by Andrew Zaeh)
"Creative problem-solving" is how Pete Ganbarg '88 describes his work as a music executive at Atlantic Records.
"It's like putting together a 10,000-piece jigsaw puzzle," said Ganbarg, who is president of A&R (artists and repertoire) at Atlantic Records, as well as president of Atlantic's newly relaunched ATCO label. "How do you connect the dots between what the artist wants to accomplish creatively and what the audience wants to hear, even if they don't think they want to hear it?"
Ganbarg has faced that question—and has clearly hit the right notes in answering it—throughout his career. A&R professionals are liaisons between artists and their record labels; they scout talent, oversee record production, and help with marketing and promotion of new music. Ganbarg has worked with such legendary artists as Santana, Run DMC, Donna Summer, Kelly Clarkson, Twenty One Pilots, and Train, for Atlantic (and previously for SBK/EMI, Arista, Epic, and Pure Tone Music).
"A lot of my job is to help the creative people stay creative," he said, "and do whatever I can to keep them inspired."
While at Wesleyan, Ganbarg laid the groundwork for his future career. An English and educational studies major, he served as music director at WESU, booked acts for the annual Fall Ball and Spring Fling concerts, and managed campus bands.
It was through his Wesleyan connection that he got to know Lin-Manuel Miranda '02, Hon. '15 and Miranda's own unique brand of creativity.
"I remember the first time I saw Hamilton," Ganbarg said. It was an advance reading of the musical, before it opened off-Broadway at the Public Theater and before Atlantic signed on to produce the original Broadway cast recording. "I was listening to the lyrics of one of the songs and realized, 'Oh, that's an interpolation of a lyric from Pirates of Penzance.' Then, literally a minute later, there was a line that was an interpolation of a Mobb Deep rap lyric. There's nobody else in the world who could be so bilingual in those two areas and pull them together in that way; it doesn't get more creative than that."
The Hamilton album (co-produced by Bill Sherman '02) represented the first time that Atlantic "dove back into Broadway," after having been more primarily focused on traditional bands and singers for many years, Ganbarg said. Its success opened the door for Atlantic to produce additional theatrical soundtracks, including Dear Evan Hansen (for which Ganbarg won a Grammy as co-producer), Mean Girls, and Jagged Little Pill. He also recently worked with Sherman on the theatrical soundtrack for the multiple Olivier Award–nominated & Juliet, which ran on London's West End until March 2020 (its performances were suspended as a result of the COVID-19 pandemic).
Film and television soundtracks have also provided opportunities to collaborate with Wesleyan alumni. Ganbarg worked on the soundtrack to FX's Fosse/Verdon with Thomas Kail '99 (director of Hamilton and In the Heights). He has also been working with Miranda and Kail to produce the upcoming In the Heights film soundtrack for Atlantic. (Other notable professional Wes relationships include his work with entertainment attorney Ed Grauer '88 on the representation of many artists, including the rock band Train; and with Dan Mackta '91, who runs operations for the hi-res streaming company Qobuz.)
As the music industry evolves in the 21st century, Ganbarg and his colleagues have adapted aspects of their work. Unlike in the past, when consumers had to visit record stores to buy the music they wanted, today "everybody has access to every song ever created . . . on their phone," he said. "That means we're dealing with consumption more than point of sale. We've got to make sure that the artists we're signing are making music that's compelling enough to compete with the hundreds of thousands of songs that are uploaded to the internet every month. It just raises the bar in terms of the talent and quality we look for."
Besides shaping what ultimately ends up on the radio, Ganbarg is making more personal impacts on the industry's evolution. In 2013, he established an endowed fund to encourage Wesleyan students to explore and launch careers in music. Each year, one student is selected to receive up to $5,000 in grant funding to support a summer internship at a for-profit or nonprofit organization that focuses on music. Hana Elion '15, one half of the musical act Overcoats (JJ Mitchell '15 is the other half), completed the Ganbarg Internship Program in 2014, interning for a music company in Colorado. "She was able to get to know the music industry from the inside out," Ganbarg said.
Other internship grant recipients have worked at music talent agencies, European concert festivals, independent record labels, social justice-focused multimedia music companies, a South American chamber orchestra, and a Beijing-based music production company.
Success in a creative field such as A&R might, to an outsider, seem highly subjective. But it's about more than simple talent or luck, Ganbarg said. Preparation and experience are essential.
"There's no shortcut for hard work," he said. "So if it's a career in music that you want, then your passion has to be that, 24/7, 100% of the time. Because if it's not, there's going to be somebody else . . . who is going to have that. You've got to outhustle everybody else."