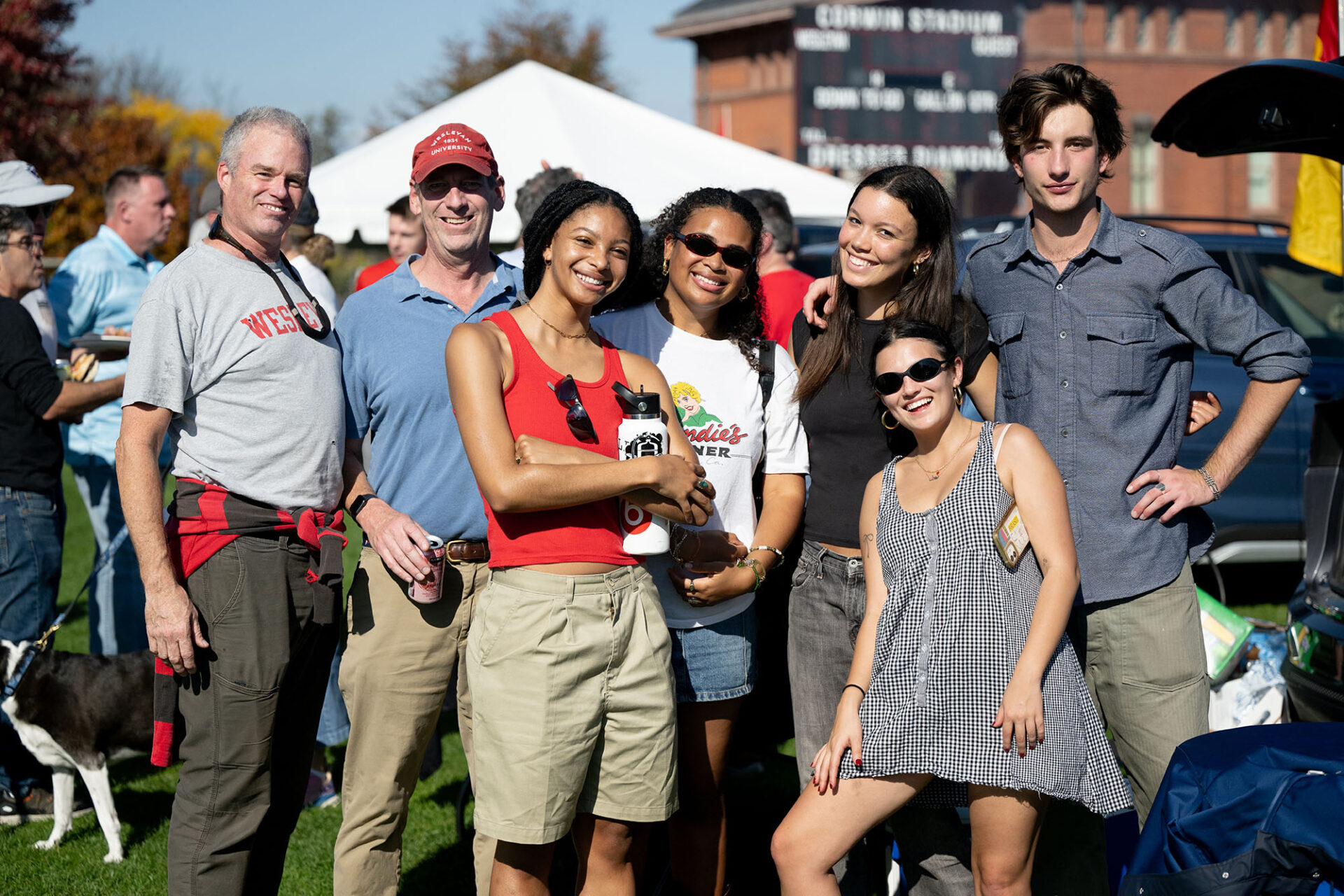 Thousands of alumni and family members converged on campus for Homecoming + Family Weekend October 27–29, 2023. Attendees were treated to an in-person Dwight Greene Symposium, WESeminars, gallery talks, tailgating, a trouncing of Amherst 34 to 7, and a tent party with live music and demonstrations to launch a new fundraising initiative.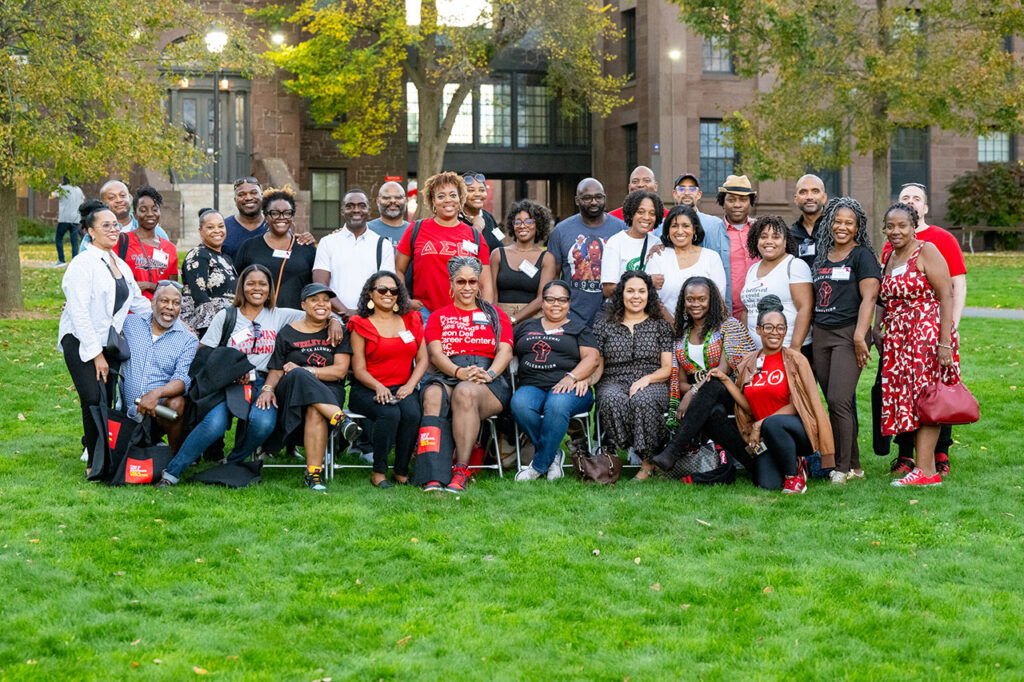 Alan Brooks '59, MALS '68 won several gold medals this past summer competing at various senior athletic track and field events. He medaled in the Men 85-89 Shot Put at the Nutmeg State Games and the M85 Shot Put at the CT Masters Games, both held in Middletown, CT. Admittedly, there are very few competitors still throwing in their eighties, but Brooks says that doesn't stop him from competing against the "younger guys."
Phil Shaver '66 was inducted into the American Academy of Arts and Sciences this past September for his decades of work in the social and behavioral sciences, specifically psychological sciences. Prior to his retirement in 2014, Shaver was distinguished professor in the Department of Psychology at the University of California, Davis, and director of the Adult Attachment Lab.
After almost 40 years in private practice, Dr. John Rinehart '70 has returned to academia as a faculty member in Reproductive Endocrinology and Infertility at Rush University Medical Center, one of Chicago's longest-running fertility programs. Rinehart is excited by the future of medicine, particularly how AI can be combined with molecular biology to create solutions and opportunities that were previously unimaginable.
This past May, Norma J. Williams '74 received the Outstanding Real Estate Lawyer award from the Real Property Section of the Los Angeles County Bar Association. The award is given in recognition of excellence in practice, leadership, and contributions to the legal profession. Williams is the principal in Williams & Associates, a commercial real estate and business law firm based in Los Angeles, CA.
Wesleyan President Michael S. Roth '78 published his newest book, The Student: A Short History (Yale University Press) in September. The book explores what it has meant to be a student throughout history, and how the role of learners has evolved over time—from Ancient Greece through the 21st century.
Heidi Mastrogiovanni '79 was named co-ambassador for the Los Angeles chapter of the Authors Guild, the nation's oldest and largest professional organization for published writers. Mastrogiovanni is the author of humorous fiction, including The Classics Slacker series and the LaLa Pettibone series, and the co-host (with James Napoli) of the Movies Not Movies comedy podcast.
Amena Ali '85, P'18 was profiled in Forbes' third annual 50 Over 50 list, recognizing female leaders, innovators, entrepreneurs, inventors, and artists who experienced success later in life. As CEO of Optoro, a logistics platform that uses AI, Ali is helping to streamline the returns process for some of the nation's largest companies including Best Buy, IKEA, and Gap.
Rebecca Bratspies '87 authored a graphic novel series, The Environmental Justice Chronicles, as part of an education initiative through her job as founding director of the CUNY Law School Center for Urban Environmental Reform. The series teaches students basic civics, advocacy strategies, some science, and the importance of community solidarity. The series won the Environmental Protection Agency's 2022 Clean Air Excellence Award for Education/Outreach.
Mark Kiefer '91 debuted his first feature film, Pacific Coast, at the Woods Hole Film Festival in August. Kiefer wrote and directed the film, a "coming-of-middle age" comedy that follows two brothers on a road trip from San Francisco to LA to help their somewhat estranged father move into a retirement home. The film won the award for Best Score, Feature Film at the Silicon Beach Film Festival in September.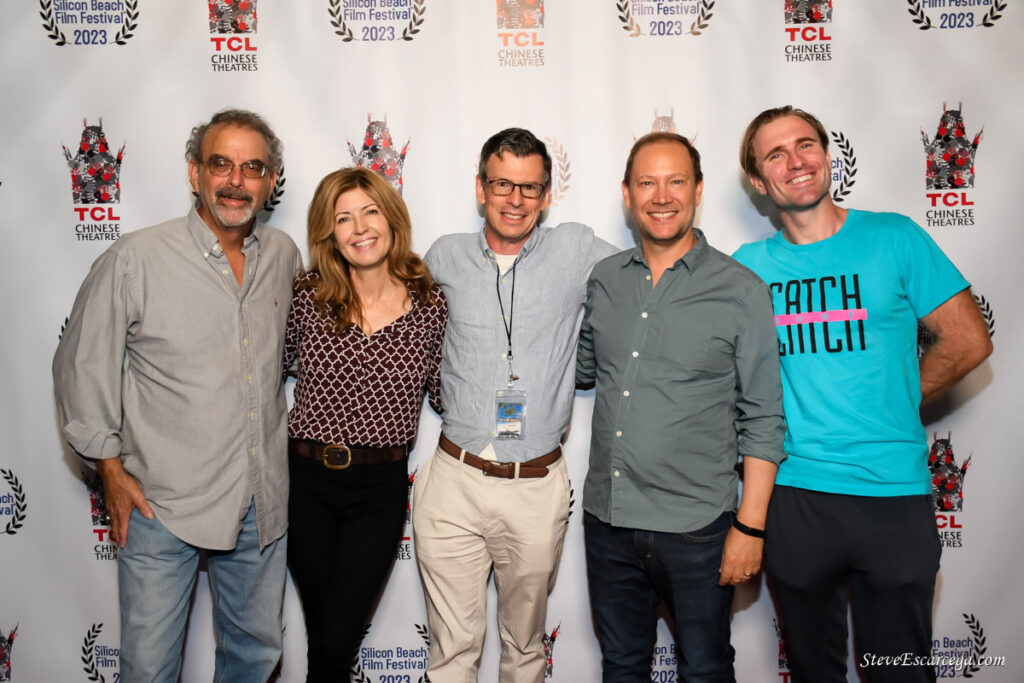 Ed Siskel '94 was selected by President Biden to serve as White House counsel, leading a team advising the President on legal matters facing the White House and the country. The role also involves crafting policies and executive actions, defending and advancing the President's agenda, and pursuing progress for the American people. Siskel served for nearly four years in the White House's Office of The General Counsel during the Obama-Biden Administration, ultimately becoming deputy counsel.
Ian Bassin '98 was awarded a 2023 MacArthur Fellowship in recognition of his work strengthening the structures and institutions of democratic governance in the United States. A lawyer by trade, Bassin is the executive director and co-founder of Protect Democracy, an organization that safeguards free and fair elections, counters disinformation, and enforces the system of checks and balances on our country's legislative and executive bodies.
Wesleyan trustee and businesswoman Bozoma Saint John '99 accompanied Vice President Kamala Harris to Ghana this past spring as part of a delegation hoping to strengthen ties between African officials and the Biden administration. A native Ghanaian, Saint John has served as Ghana's ambassador and special envoy to the African diaspora for many years, working closely with President Nana Akufo-Addo on initiatives to progress the West African country.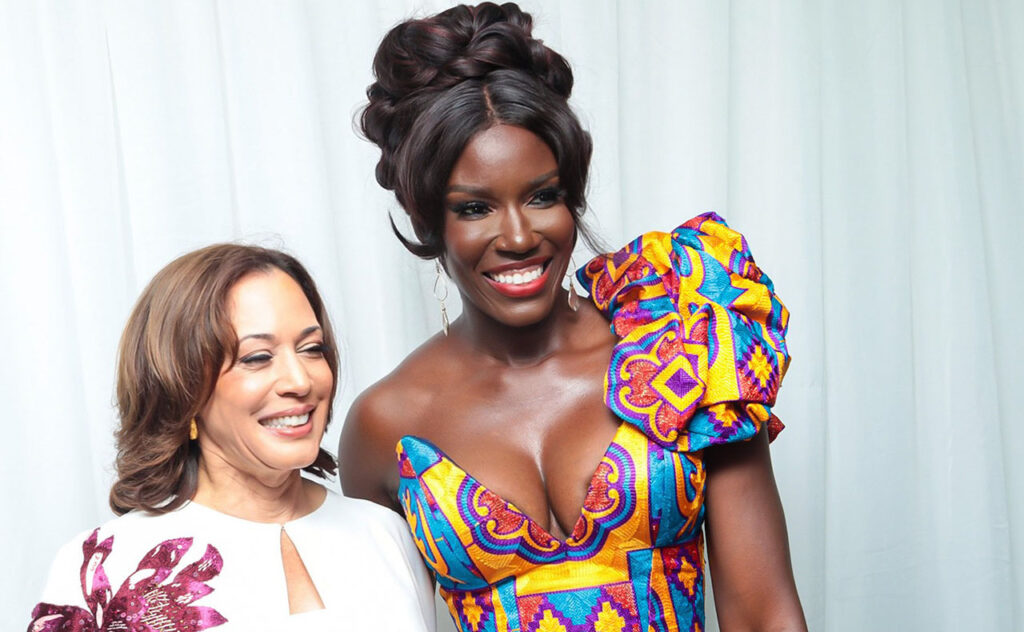 Rob Wilcox '01 was named one of two deputy directors of the first White House Gun Violence Prevention Office. With a background in advocacy and policy work, Wilcox will focus on developing policy surrounding firearms, including efforts targeting implementation of background checks. He previously served as federal legal director for Everytown for Gun Safety, a nonprofit which advocates for gun control and against gun violence.
Gregory St. Jean '13 was hired as an assistant coach by the Phoenix Suns in the summer. St. Jean had previously spent two seasons with the Dallas Mavericks as an assistant coach from 2021 to 2023 and was on the NBA Championship-winning Los Angeles Lakers coaching staff in 2020.
Jordan Sears '18 was named the head coach of the Texas Legends, the Dallas Mavericks' NBA G-League affiliate. Sears started with the Mavericks organization in 2021 as head video coordinator. Prior to his time in Texas, he worked with the Milwaukee Bucks in 2019.