Thinkers, Doers, Makers: The Inspired Ways Three Wesleyan Faculty Members Stock Young Designers' Toolkits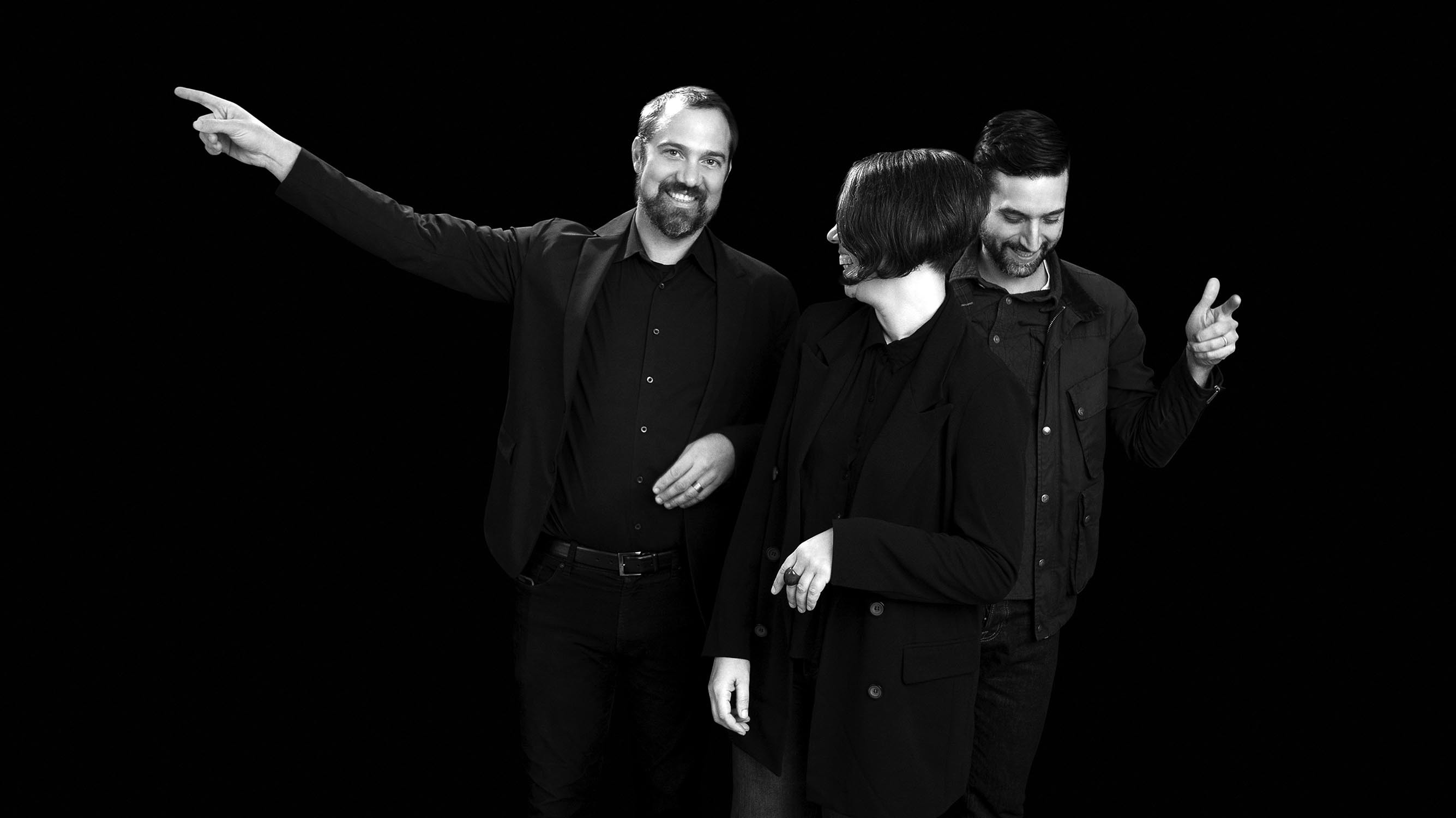 The Space Between
Associate Professor of Theater Marcela Oteíza pushes her students to work across disciplines and toward creative on-stage solutions.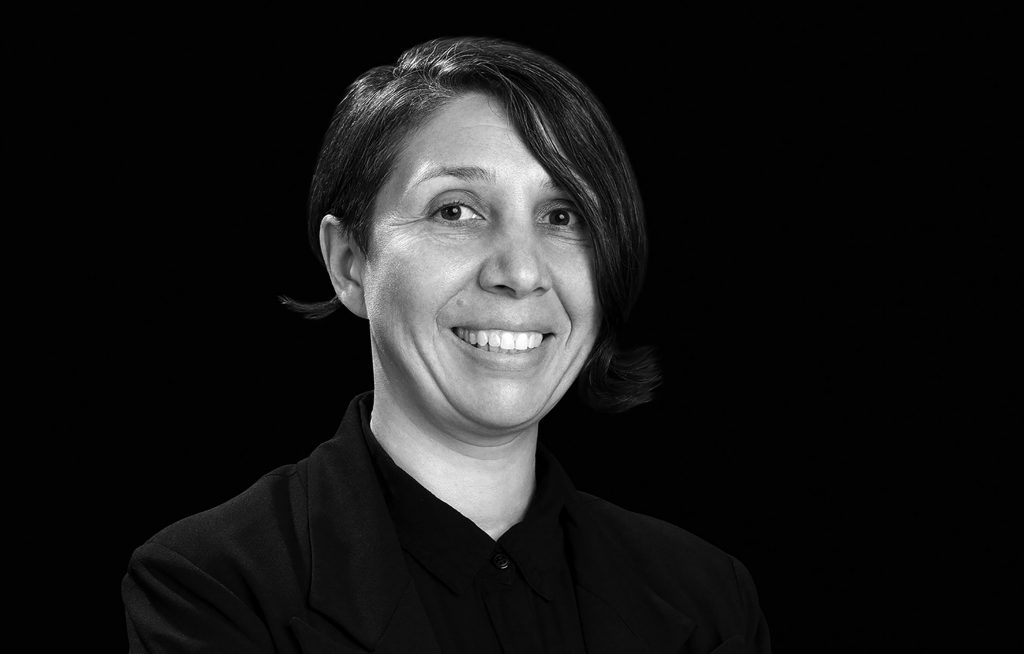 "Design for performance works as a unity between the body of the actor and the objects/space where it's inscribed," says Associate Professor of Theater Marcela Oteíza. "In a way, performance design is a visual 'narrative' that co-constructs meaning by juxtaposing, connecting, and shifting between scenographic elements and the body of the performer on stage."
Oteíza teaches in the performance design module of the IDEAS minor. This includes two courses on Media for Performance—one on moving image/video/sensors/mapping in conjunction with performance, and the second on set design, which involves architectural elements. Her students are denizens of the Digital Design Lab, working with makers' software, a 3D printer, a laser cutter, and CGI software. "The IDEAS model is helping our students see where the digital and real world intersect, and where the different disciplines connect," she says.
To that point, she recalls a discussion with a physics professor last year at a faculty get-together. They were discussing the common challenge of working with students who tend to intuitively think a model they've created will be structurally sound, but sorely need to try it out in the materiality of the real world.
"We are teaching students the same thing," she observes, and gives just one example of a concern that enters when a digital model moves into the physical reality of a performance. "When students design a set piece, I ask them: How many actors are interacting simultaneously on the piece? How do you gauge the weight the set will need to hold? What is the strength of the material you've chosen? I introduce them to what I call 'the materials petting zoo,' with all kinds of construction materials and hardware, where the students can be exposed to the actual materials and then understand how each will work with real bodies on stage."
"It is truly exciting to see how they spin their wheels trying to solve the problem of bearing enough weight while maintaining the concept of their design/idea behind it."
The IDEAS program, she says, has enlarged her pool of potential students from those who are only interested in theater. Currently, she's mentoring a former student—an engineering student—who is creating an interactive classroom for children at a school in New York City. He's applying what he learned with Oteíza in Design and the Performative Space (THEA 359), about performance within a space, in conjunction with what he is learning as an engineer.
"Design for performance is actually in a way human-centered design," says Oteíza. "We are always thinking about how to construct meaning with the body within the space it occupies. We want and strive for interdisciplinary cross-pollination in our classes. It expands the work, making it more imaginative."
Associate Professor of Theater Marcela Oteíza is currently a fellow at the College of the Environment (COE), working within the 2018–19 theme of Ecocentrism: Valuing the Other, on the project Street Performance Contemporary Objects: The Self and the Automaton. She teaches in the departments of Theater and Dance, as well as in the IDEAS program.
Creating a Community of Practice
In Introduction to Digital Arts, Adjunct Assistant Professor Chenier fosters a learner's mindset and a culture of generosity.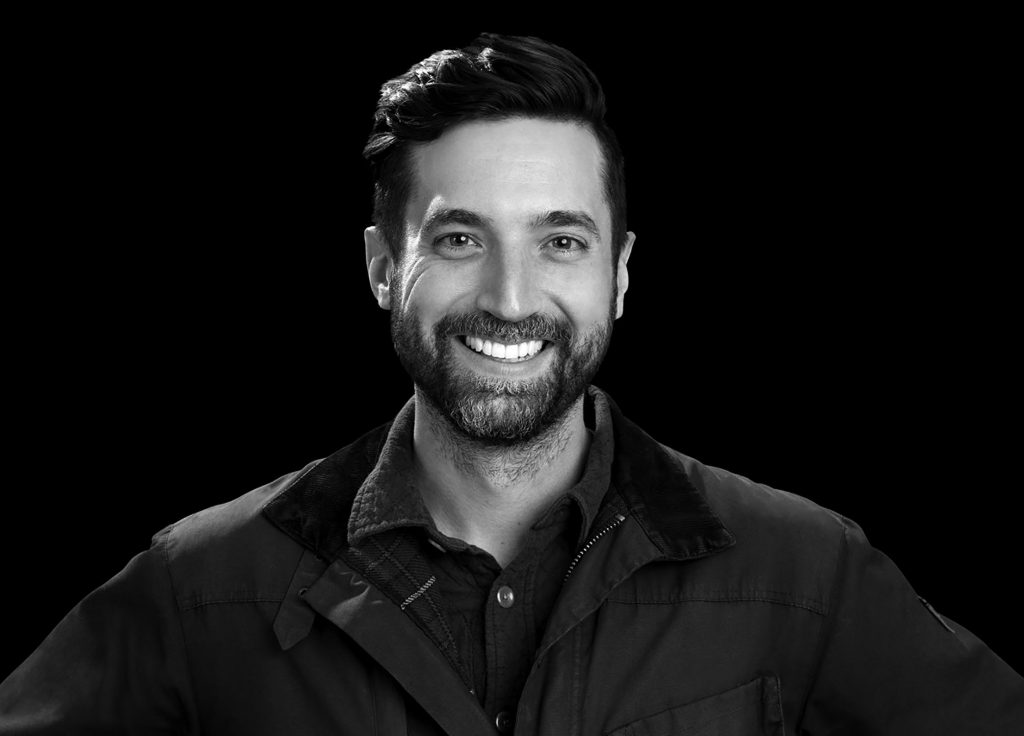 Christopher Chenier has his students begin their design work by embracing a learner's mindset defined by flexibility, fearlessness, and independence. And they're fast learners. Just last week, for example, the students taught themselves how to use Adobe Illustrator.
"No design software is permanent," Chenier says. "Tomorrow a new program could become state-of-the art—and they'd have to start using that immediately."
So within this task of his syllabus, Chenier provides a template for students to unlock every new software in their future. Here's the first assignment, phase one: "Duplicate a classic poster from the history of graphic design." This semester, it's an April Greiman design from a 1980s-era cover of Wet magazine.
"They begin with a kind of terror," Chenier says. "They don't know Adobe Illustrator. They wonder how they can be told to learn it over a weekend and come in with something complete. But it's really important to challenge people. I forbid them from using certain tools like the image tracing tool. Instead, they have to find little solutions to little problems, and those all add up."
Chenier enforces strict technical standards on his students to prepare them for the rigors of the professional workplace. Students at technical institutes are held to those kinds of high standards, and Chenier believes in that model because it helps students take themselves seriously as craftspeople. At Wesleyan, it goes a bit further. It's not only about students helping themselves, but helping each other learn and grow.
"I'm training the students to be craftspeople, but also to be thinkers and doers and makers," Chenier says. "They come in to use the lab, and we have other students to support them in the studio—eight students who work until midnight on the weekdays and are here on Saturdays and Sundays. As new students are executing their assignment, they're asking questions. The students we've hired are really good listeners and are helping the new students to problem solve."
In the second phase of the assignment, Chenier's students take the replica they've developed and remix it into an original piece of artwork using the laser cutter on paper, wood, and acrylic Plexiglass. The lab assistants will field simple questions about laser cutter usage to more complex ones on design theory.
"They offer each other generous feedback and support," Chenier says. "They're so willing to help each other and share their knowledge."
It is this mindset, not just a single piece of multimedia art, that Chenier is teaching them. It's a way of life that will sustain them.
"We're creating a community of practice in the studio here. You freely ask questions and you freely give answers and you admit when you don't know and you accept mistakes and you learn from them and you revise. That is the designer's toolkit they'll carry with them for a long time after Wesleyan."
Digital Design Technologist Christopher Chenier, adjunct assistant professor, College of Integrative Sciences, is also adjunct assistant professor of art. Last summer, a grant from the Center for Pedagogical Innovation allowed him an artist residency in Italy, carving marble with industrial robots, an exploration of "the interface between the artist and their intentions and what the machine can do and what the stone wants done to it."
Something Old, Something New, Something Borrowed from Hemingway
In Associate Professor Elijah Huge's courses, students work through conceptual challenges within design constraints.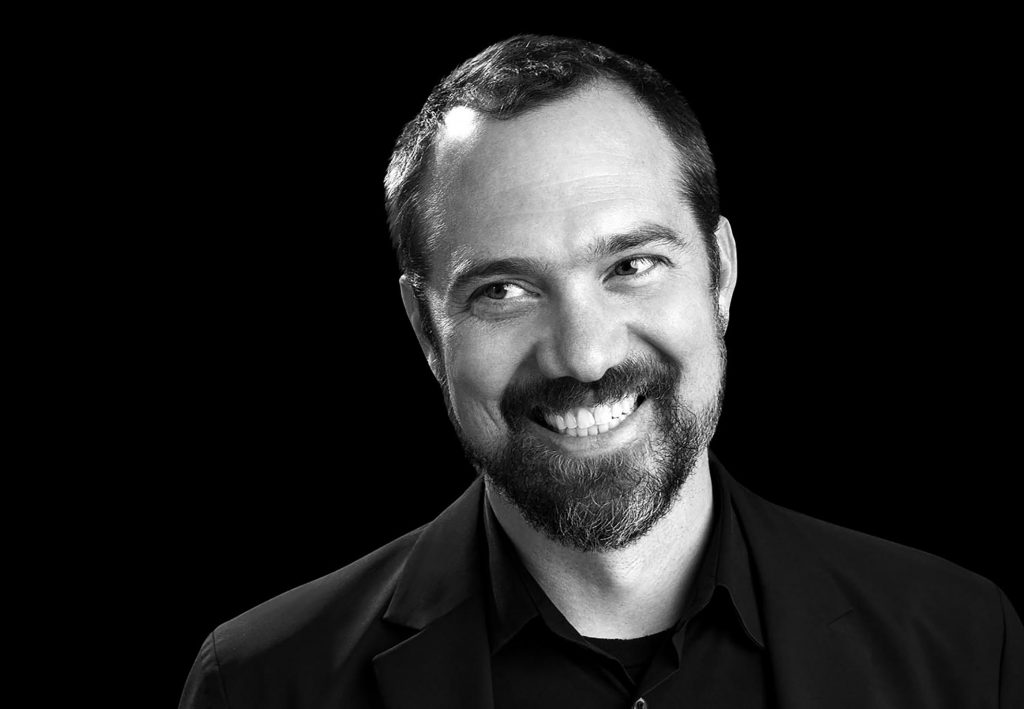 "I started my undergraduate studies as a mechanical engineering major," says Associate Professor of Art Elijah Huge. "Then I took a drawing class. It was much more interesting and challenging to me than the calculation-based work in my engineering classes, so I switched to architecture."
With both art and engineering in his background, Huge was ready when Professor of Physics Francis Starr proposed the IDEAS initiative. "It's Wesleyan's first program that formally integrates coursework from the arts and humanities with coursework from the natural sciences and mathematics," he says. "Historically, though, architecture has actually had a lot of students who double-major across those two areas."
Huge is teaching two introductory studios, Architecture I and Digital Architecture this fall. As these conclude, the upcoming Design Build studio is on his mind. This spring, the Architecture II class will design and build a "pop-up" reading room for the Zilkha Art Gallery, working together to design and implement the project. Huge will divide his class into teams, each with an operating constraint that will drive their design decisions:
• Team One: "The operating rule for what we're calling the 'Spolia Team' will be that they can't use anything new. 'Spolia' is a term drawn from antiquity, where architects incorporated remnants of old buildings into new ones. It's also a way for us to think about sustainability today. This team will develop a design proposal that uses only things that they have found or are repurposed."
• Team Two: "This is the 'Hacker Team.' They start with a stack of product catalogs and can only use off-the-shelf items—nothing custom-built. They're charged with turning generic components into something that is unique and specific for Wesleyan."
• Team Three: "Call them 'Louis Vuitton Meets Ernest Hemingway.' The backstory is that in the 1920s, Ernest Hemingway described his ideal travel case as something like a mobile library. The designers at Louis Vuitton actually made it for him. Shortly before Hemingway's death, the case—which had been presumed lost—was discovered in the basement of the Ritz Hotel in Paris with his notes for what would become the posthumously published A Moveable Feast. The third team will be charged with designing a highly crafted, customized, compact 'reading room,' somewhere between luggage and architecture."
What form the final project will take is as yet unknown. The reading room will be up for Reunion & Commencement this spring.
Reflecting more broadly on the IDEAS minor, Huge notes: "In architecture studios, the conversation about design thinking is a couple of hundred years old already. Seeing that now happening in other fields, in turn, offers new ways of thinking about the criteria of making in the art and architecture classrooms. IDEAS exists somewhere between a formal engineering program and something more interdisciplinary, more open. There's nothing else quite like that on campus."
Associate Professor of Art Elijah Huge leads North Studio, a laboratory for design research and fabrication. His Architecture I and II and Digital Architecture courses are in the 3D Design module of the IDEAS minor.