ESSEL '66 AND MENAKKA BAILEY GIFT ENDOWS VISITING PROFESSORSHIP IN COLLEGE OF THE ENVIRONMENT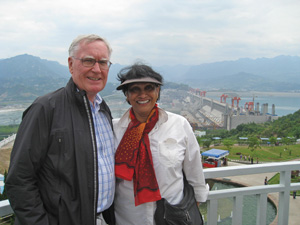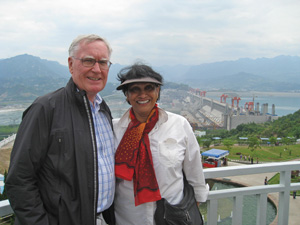 If anyone can appreciate humankind's connection to the Earth, it's a farmer. Essel Bailey '66 grew up on farms in the South and Michigan, his early years shaped by the rhythms of planting and harvest and his father's careful stewardship of the land. 
The lessons of his boyhood stay with Bailey, a lawyer and executive in Ann Arbor, Mich., in his work with the Nature Conservancy and other groups, and informed, in part, his gift to Wesleyan's College of the Environment. The nearly $3 million commitment from Bailey and his wife, Menakka, will endow a visiting professorship and bring the COE close to full funding.
"What's very appealing is the idea of knowledge-based policy on the environment," Bailey said. "That's what the COE can do, providing a scientific basis, academic basis to solutions on the environment. And (visiting faculty) are a valuable part of a Wesleyan education, bringing different ideas to campus."
Their generous gift represents the Baileys' strong commitment to Wesleyan and to the COE, which was founded in 2009 to "change the trajectory of humans on the planet for the better."