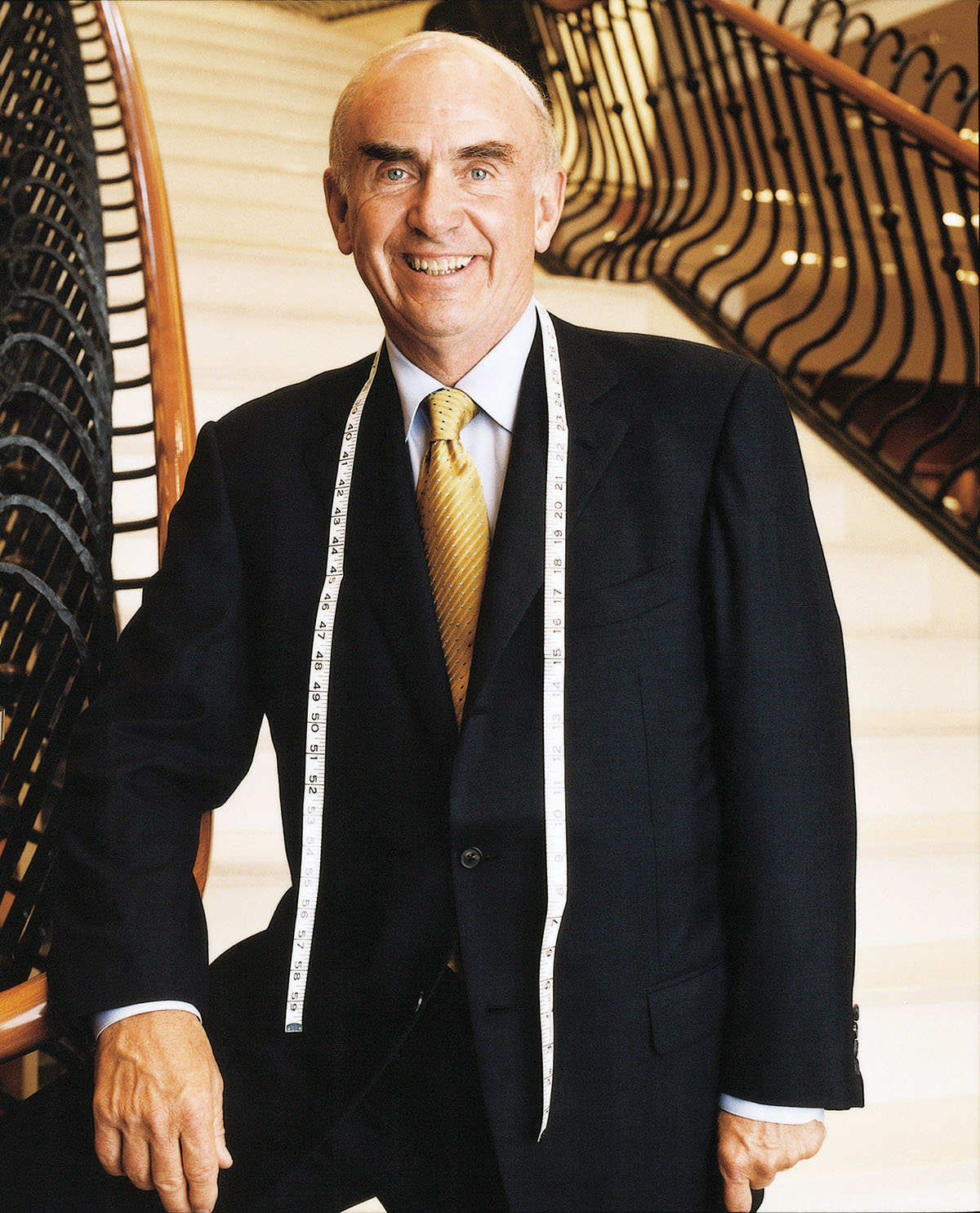 Everyone sells. Whether you are on a date or meeting a potential employer, you sell yourself. On the job, you sell your ideas to accomplish your goals or get promoted. You may sell physical objects, software, professional services, your intellectual property, your company's brand, your political positions—selling is pervasive.
It's not a stretch to say that most of us could be better salespeople, says Jack Mitchell '61, who knows a thing or two about selling as the former CEO and now chairman of Mitchell's and its sister high-end clothing stores. Mitchell is the author of the The Wall Street Journal best-selling books, Hug Your Customers and Hug Your People.
His latest in the series is Selling the Hug Your Customers Way, subtitled as "The Proven Process for Becoming a Passionate and Successful Salesperson for Life," (McGraw-Hill Education, 2018). "Hugs" are the theme in all his books, and he uses the word metaphorically to underscore caring relationships with customers.
His latest book focuses on the actual process of selling more than the previous two, but why add another book to the very long list of publications on this topic? Because so much selling is done badly, says Mitchell. A recent study across 27 countries and 20 industries found that nearly 70 percent of customers deserted a business in the last year because they were unhappy with how they were treated. The very word "salesperson" can conjure an image of someone willing to do anything to make a buck with a quick sale.
Mitchell has spent his life working to elevate the status of salespeople as talented individuals at the apex of a business that puts customers first and establishes caring relationships based on trust. A great salesperson, in his view, is a great listener who doesn't sell but rather motivates and inspires customers and "allows them to buy."
Most people, Mitchell argues, can become better sellers. His book, replete with engaging stories, describes a six-step process for selling that could fit on an index card and can be adapted to just about any situation in which selling is key. The biggest mistake, he contends, is to have no process at all and simply wing it. That's not a path to sustained success.
Anyone who has read Mitchell's previous books won't be surprised to hear that, at its core, this book is about how to treat people superbly well and develop long-term customer relationships. There is art to this and some people are more naturally inclined than others, but nearly anyone can learn and apply his process, gained through a lifetime of experience.
"To know a customer on an individual basis takes data and creativity," he writes. "Humanizing the relationship takes time. It takes a process. And it takes a human being."