Tribute to John Driscoll '62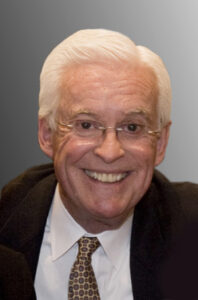 From playing as the quarterback on Wesleyan's football team and graduating with the first class of majors in the College of Social Studies, to serving as the Alumni Director for 33 years and traveling around the world to connect with Wesleyan alumni, John Driscoll '62 enjoyed a unique, lifelong connection to the University until his death in June at the age of 82.
View a tribute to John Driscoll '62: Wesleyan's #1 fan.
Read the transcript from a 2016 interview with Driscoll for the Wesleyan University emeritus faculty oral history project.