Mentoring the Next Generation of Scientists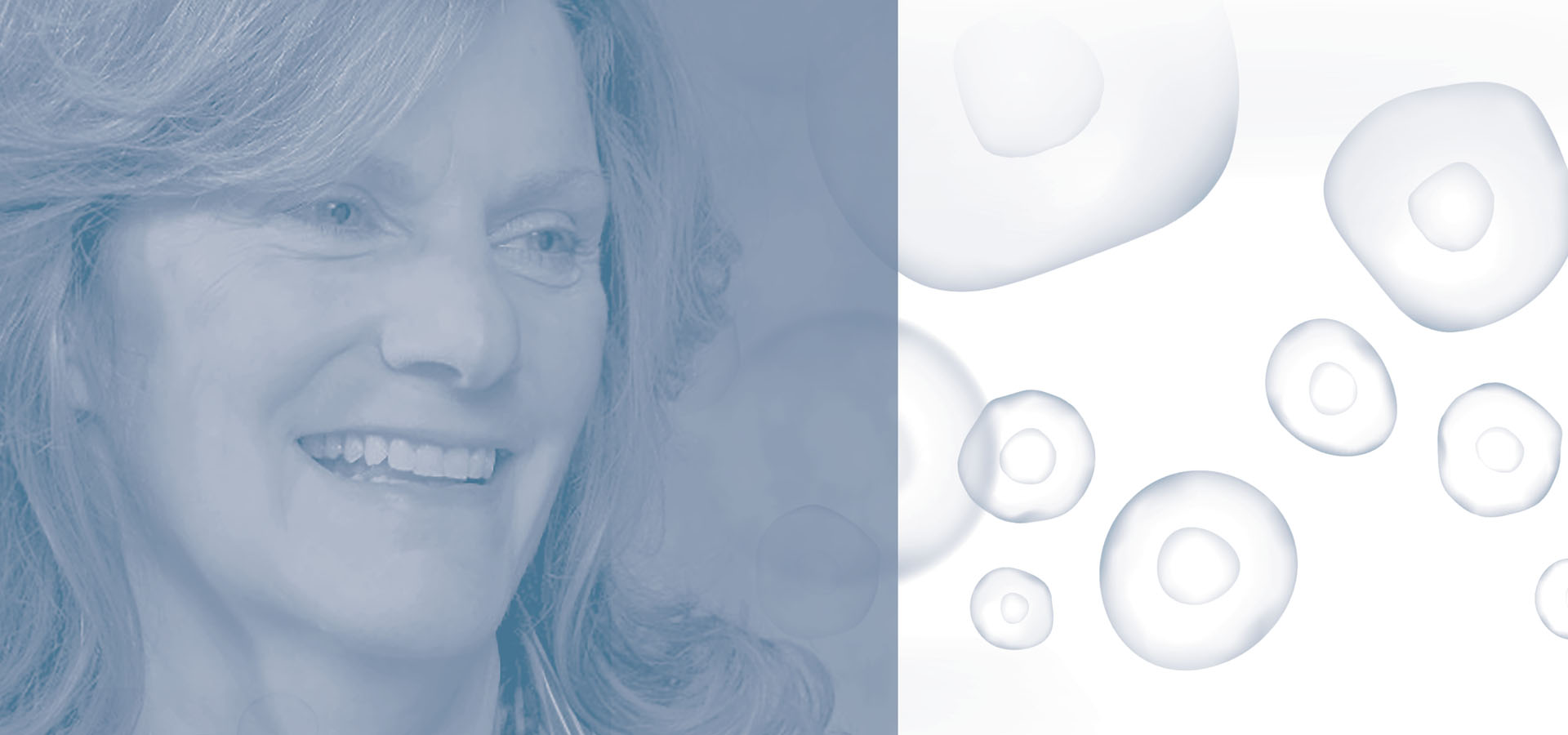 Dr. Shonni Silverberg '76 is helping broaden the science pipeline and expand access for those who want to pursue careers in STEM, most recently with her gift to Wesleyan's BA/MA program.
As a young biology student at Wesleyan, Shonni Silverberg '76 was among one of the first classes of women to be admitted to Wesleyan when it reopened to coeducation in 1970. But being a woman at Wesleyan and in the predominantly male-led field of the sciences at that time was never an intimidating aspect for her. She was "very comfortable" being in a class that was primarily populated by men and not intimidated at all "by the presence of a lot of testosterone in the room."
As early as middle school in Scarsdale, New York, Silverberg found herself blazing a path for others when she went as far as convincing the superintendent to allow her to take an advanced math class when it conflicted with the home economics class required for all girls at that time. This push for academic choice and rigor, as well as equity in academic opportunity, was a precursor to what would become a lifelong endeavor.
Today, Silverberg is a physician-scientist who has devoted her career to the care of patients with osteoporosis and parathyroid disease and to the clinical investigation of these disorders. At Columbia University, she is a professor of medicine, clinical director of the Metabolic Bone Diseases Unit, and medical director of The Parathyroid Center at Columbia's College of Physicians & Surgeons. Her NIH-funded clinical research program has published more than 200 papers and her work has garnered national and international recognition. Clinically, she has been named annually as one of Castle Connolly's Top Doctors and an Exceptional Woman in Medicine by New York magazine.
Despite these numerous accolades, Silverberg isn't content to just rest on her laurels, instead seeking out mentoring and "transformational philanthropy" opportunities as part of her commitment to equity and inclusion.
As a Wesleyan trustee emerita, Silverberg has given generously of both her time and financial resources to create and improve the academic programs available to the student body, including contributions toward The Shapiro Center for Writing, the Shapiro-Silverberg Distinguished Writers in Residence program, the College of Integrative Sciences, Jewish studies, scholarships, and the summer grant fund. Most recently she made a substantial gift to expand access to the BA/MA program as a way of supporting underrepresented students in STEM fields. She wants more students to have a leg up and spend time "doing science."
"The motivation was an extension of my interest in mentoring the next generation of physicians," Silverberg explained. "I have had tremendous opportunities and rewards in my chosen field and would like to see those opportunities open to any and all persons who want to pursue careers in STEM."
Silverberg recalls the impact that Wesleyan had on her, allowing her to be "transported intellectually in directions" she never imagined. In her first-year, she took a course by Associate Professor of Religion Jeremy Zwelling. In the process of delving outside of the hard sciences, she met her husband, John Shapiro '74, a philosophy major, who has partnered with her in their many contributions (as trustees and financial supporters) to the University.
Her friend, Karen Freedman '75, P'05, noted the strength of Silverberg's spirit and influence from the first time they met in a religion seminar on utopian communities. 
"Suffice it to say, there were not many other science majors in class with us. As part of the course, we visited a Trappist monastery overnight and we both felt compelled to break our vow of silence. We spent most of the night talking, and as they say, it was the start of a beautiful friendship," said Freedman. "Anyone who knew Shonni discovered in short order her brilliant mind, her deeply held ethical values, and her generosity of spirit. Shonni is one of a kind and, in my mind, the perfectly complex, compassionate, rigorous, and open-minded scientist that should feel completely at home at Wesleyan."
It is Silverberg's hope that more scientists will find a home at Wesleyan through the BA/MA program, providing support to "give the participants options that they might not otherwise have had." These options include both exposure to science and the opportunity to pursue further advanced study through PhD programs or medical school.
For those who know Silverberg, this idea of excellence, mentorship, and support is true to the way that she shows up in her everyday life. According to Elizabeth Shane, professor emerita of medicine at Columbia University College of Physicians & Surgeons and a colleague of Silverberg's at the Department of Medicine of the Columbia University Irving Medical Center:
"She has had an exceptional career in all three missions of academic medicine. She is a compassionate and sought-after physician who takes stellar care of her patients. She is an excellent teacher at all levels of medical education, including medical students and residents in internal medicine. She has mentored dozens of young physicians in training for subspecialty careers in endocrinology and metabolic bone disease, many of whom have themselves advanced to careers in academic medicine, and she is nationally and internationally recognized for her foundational research in diseases of calcium metabolism."
As she has advanced, Silverberg has mentored many young women at various stages of their career development: medical students, residents, postdoctoral fellows in endocrinology, and junior faculty. For a decade, she held a Mentoring Award from the NIH, which recognizes physician investigators who are mentoring the next generation.
As one of her former mentees explains it, Silverberg's support goes beyond just good advice and encouragement.
"She helped guide me in developing a successful career as a clinician, researcher, and teacher at Columbia. Under her guidance and encouragement, I was recently promoted to professor of medicine," said Marcella Donovan Walker '93. "Over the years, she spent countless hours giving me strategic advice and opportunities to enhance my professional development—such as being involved in writing manuscripts with her; recommending me as a speaker at local, national, and international conferences; 'endorsing' me for a teaching activity or committee member; helping me develop ideas for grants, analyzing data, and writing manuscripts, thereby enhancing the likelihood of success. She wants the best for her mentees and is incredibly selfless. As a successful female physician and researcher, she is a wonderful role model and someone I could look to as an example of how to balance it all."
Tasmiha Khan '12